From a young age, Ahmed Adham Abdulla (Adham) loved the sea and swimming in clear lagoons with friends and family. Which is understandable growing up with the pristine waters of the Maldives on your doorstep.
---
While the Maldives is often synonymous with luxury and the image of over-water secluded bungalows, Adham was disturbed when he witnessed environmental crimes in his paradisiacal backyard.
This included disposing waste from vessels, dumping domestic waste at sea, as well as open burning of chemicals. It was these crimes that inspired Adham to pursue maritime environmental law to do his part in bringing positive change to the country.
Adham has obtained a global education, culminating in obtaining his PhD at UOW where he was the recipient of the prestigious Australia Awards scholarship.
"Receiving this scholarship and the experience of studying in Australia moulded me to accept challenges and become a leader in my field."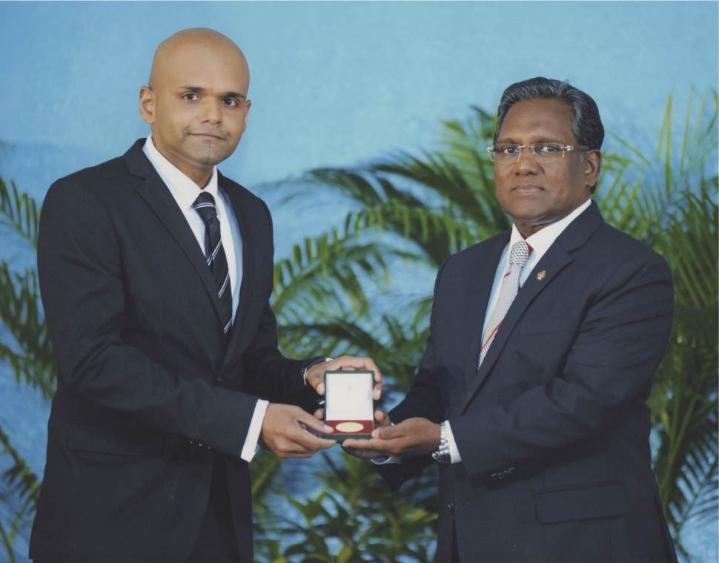 Adham (left) and previous President of the Maldives, Dr Mohamed Waheed (right).
It was his time at UOW that Adham describes as truly 'life-changing,' owing part of his success as a CEO, business owner and leader in his community, to his time working casually on campus at UOW's Student Central.
"I learnt about the laws and its successful application in the workplace pertinent to equal employment opportunities and occupational health and safety. I also learnt about strategic planning and motivating team members to achieve targets. Bobby Mazevski was my team leader at Student Central and he was the best mentor anyone could ask for."
This professional work experience at Student Central, combined with his studies empowered Ahmed with the confidence and knowledge to formulate and implement plans and ideas, which led him to establishing his own business once he completed his PhD.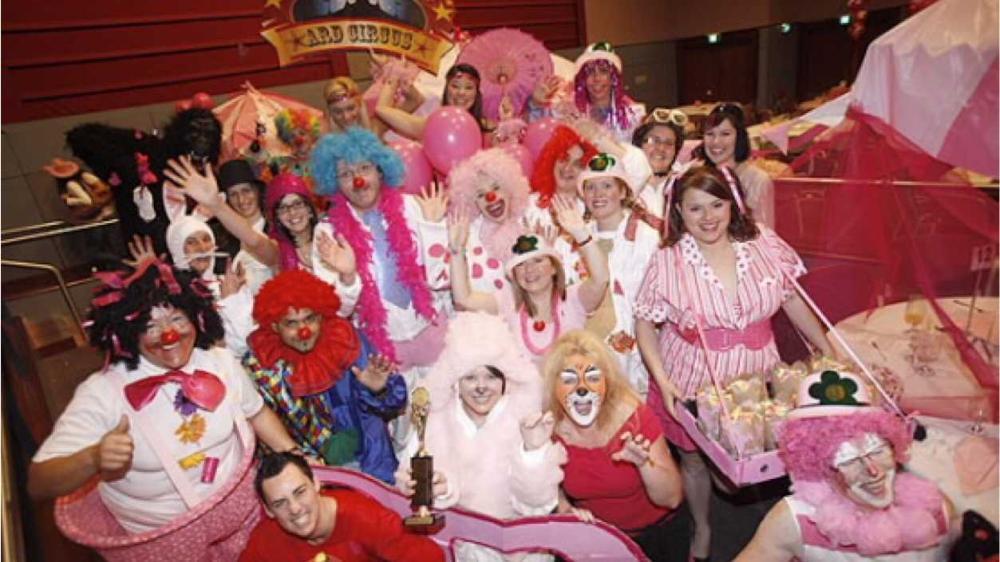 Student Central team party.
During his time studying in Australia, he travelled around the country with his wife, Shazli Ali. They were both stunned by the natural beauty of Australia and the warm-hearted people they met along the way.
After returning to the Maldives, Adham was appointed Managing Director and CEO of Maldives Transport and Contracting Company (MTCC). With over 65,000 local shareholders and more than 1,000 staff, Adham was leading the largest state-owned enterprise for construction and operating most ferry networks in the country.
"The management team and I updated the company's internal policies and protocols in line with workplace standards and norms in Australia and at UOW in particular. We formulated a strategic plan (explicitly using the knowledge obtained while working at UOW) to turn the publicly listed company into a profitable and sustainable organisation, a target achieved within the first 12 months of assuming duties," he adds.
The cherry on top of his impressive journey, was in 2012 when Adham was awarded the President's National Award for Special Achievement for the highest academic qualification in the Maldives National Qualifications Framework, which was awarded by the then President, Dr Mohamed Waheed.
In 2013, Adham founded Synode Group which to date, has three companies; Synode Advisory, Synode Tourism and Real Estate and Synode Medical. The company also owns a boutique hotel in Dhravandhoo Island and an Indian Ayurvedic Medical Facility in the capital city of Malé.
Adham continues to develop his leadership skills which proved essential when COVID-19 impacted the world not only from a health point of view, but also the socio-economic impacts felt by Maldivians.
"Many of my friends and family have lost their jobs, homes and businesses. Some in the community have developed signs of mental illness due to the adverse impacts of the unprecedented global pandemic."
As the world cautiously manoeuvers how to navigate the new normal, Adham shares advice on how business and government leaders should move forward.
"In a post-COVID world, it will no longer be a key priority to be the best and grow as a matter of competition. We need to keep connected to our roots, re-evaluate our priorities and focus on what's really important in life (such as family, friends and wellness). My post-COVID goal is to make the most of what we currently have and reduce avoidable spending."
Whilst many are keen to flock back to pre-COVID holiday routines, and let's be honest, the idea of spending a few nights in an over-water bungalow sounds quite ideal right now, Adham's research and work adds a complex layer to the islands that make up the Maldives.
"The greatest threat to the environment of the Maldives is the high risk of pollution by vessels, especially as we are situated in the middle of the Indian Ocean. If a maritime accident were to occur near us, the country may not survive, at least socio-economically."
His research and soon to be published book, Protect the Environment for the future generations of the Maldives, examines the legal rights and responsibilities of the Maldivian State under international law to prevent such an accident from occurring.
"The State must fulfil its constitutional obligation to protect the environment for future generations of the Maldives."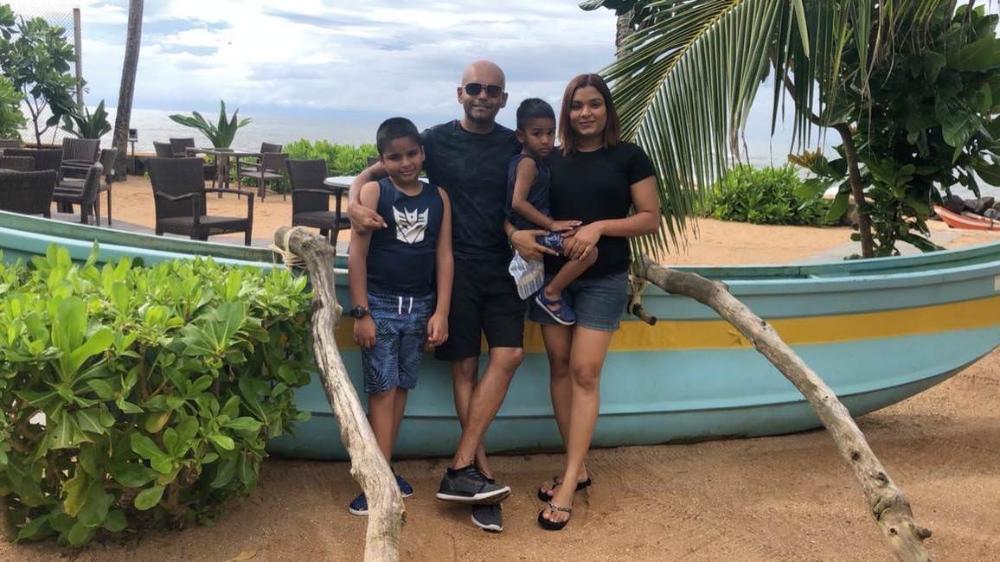 Adham and his family.
Adham is committed to pursue a positive legal transformation in the Maldives for the betterment of future generations.
The book and subsequent research and advocacy for protecting his home, has been made possible with the support of the Australia Awards, and his positive experience studying at UOW.
Adham and Shazli intend to return to Australia with their two sons, and are looking forward to starting the next chapter of their lives in Australia.
---
Ahmed Adham Abdulla (Adham)
Doctor of Philosophy, International Law, 2011