Welcome to the iAccelerate update. We hope you, your family and loved ones are all okay based on the current events and lock downs. Here at iAccelerate we continue to offer training and support to our community of entrepreneurs.
---
Entrepreneurship in lock down
We are excited to introduce you to our latest cohort that started Activate in September and we are enjoying our regular online catch up with all our founders.
Here are the companies joining the iAccelerate community.
GREENDRAGON SPORTS: For athletes who want relief from muscular aches and pains our Sports Cream is a muscle rub that provides relief before, during and after exercise. Unlike Deep Heat & Dencorub our product provides a sense of real heat as well as increasing blood flow to the affected area.
BANTO: A flexible, modern & modular real estate software. As Real Estate agencies are a lead and enquiry driven business we act as the nerve centre for bringing data from an agency's existing sales and marketing pipelines into a premium, modern interface with reporting and analytics.
SICONA BATTERY TECHNOLOGIES: A Lithium-ion battery anode materials company. Their customers are final cell producers (such as Panasonic, Sanyo, Northvolt, Verkor) or OEM manufacturers (Tesla, Apple, Samsung, BMW, Volkswagen). They deliver a competitive advantage to their customers by an increase of up to 50% cell energy density at the same cost per energy unit of current leading lithium ion batteries. This equates to either longer range or cheaper batteries for OEMs'.
NOMLY: The online menu that makes ordering food & drinks simple. Online or in-venue. No apps, no downloads, no worries. Unlike their competitors their web platform is where venues can provide a seamless ordering experience for pick-up, delivery & table ordering.
NOOF: Are an asset and artist centric easy to use nonfungible tokens (NFT) space for hosting assets on a marketplace and providing collaborative contracts for the development and deployment of NFT's for any digital asset.
SINGLECELL: SingleCell develops ready-made single cell microfluidic chips for the next generation of microbiology research. Microbiology will enter the single cell research era, currently there is a lack of commercially available microfluidic chips suitable for bacteriological single cell research.
MY VIRTUAL FREIGHT FORWARD: For Global SME's who want to make informed decisions in relation to their international freight forwarding requirements, My Virtual Freight Forwarder, will educate the customer and automate the shipping process. Unlike a traditional freight forwarding service our product empowers a customer to better understand this process in their business.
QMOTIV RQ: People do things for people, not process. rQ has been developed because organisations rely too heavily on processes to drive their people, when what they should be looking at is how to motivate and encourage their employees to willingly contribute. rQ as a tool, helps us understand that relationships build personal engagement. Personal engagement encourages dedication, loyalty and trust, which leads to greater discretionary effort.
LINGZHI HANDMADE: For everyone who wants to enjoy inner peace, Lingzhi Handmade provides a one-stop handmade kit for beginners. Lingzhi Handmade sets itself apart from other handmade material retailers with its beginner friendly YouTube tutorial and commitment to fashionable design.
New leadership
We have now said goodbye to our wonderful CEO Omar Khalifa, and wish him the best with his future endeavours. We would like to introduce our new leadership team.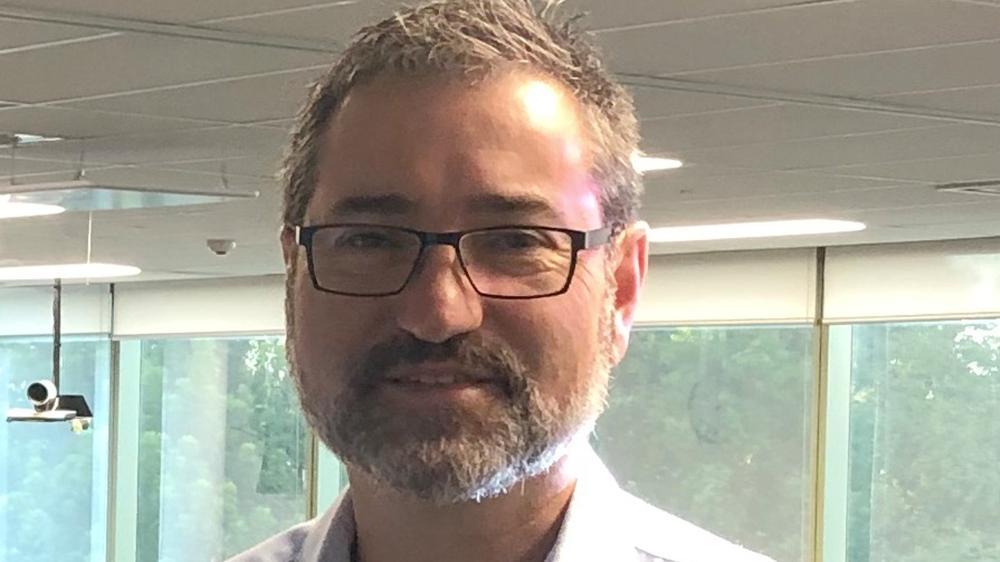 Paul Di Pietro - Dean of Research Knowledge Exchange and Translation
"It's hard to believe that I started in the role 8 weeks ago, right at the beginning of the latest covid outbreak and lock-down here in Wollongong and the Greater Sydney region. It's been a really challenging time for many and I hope you and your loved ones are doing ok.
A little about myself - I'm a mechanical engineer and grew up in the Illawarra working in my family's heavy engineering business – large-scale machining and fabrication. So I know the challenges of running a successful business and the many hats one needs to wear. Prior to coming to Wollongong Uni, I also spent 15 years working at the Lucas Heights nuclear reactor at ANSTO, in various roles and ended up as the Head of Innovation and Integration.
Prior to taking on this new role as Dean, I was the Director of the Facility for Intelligent Fabrication at UOW, specialising in robotics and automation. I was also successful in receiving $2M in Federal Government funding and established an Industry 4.0 Hub in the Shoalhaven, which is full of some very nice equipment such as high-end 3D printers, cobots (or collaborative robots) and digital scanning technology.
As you know iAccelerate is a business incubator and accelerator designed to support businesses like yours. I am really looking forward to finding out more about what you all do so iAccelerate can provide that assistance. Hopefully, as the vaccine roll-out gathers momentum, we can come together as a group in person, and share our stories and successes. However in the meantime, stay safe, stay connected to each other and reach out to the team at any time if you need any support."

Tamantha Stutchbury- - iAccelerate Director of Research
"As I finished my first six weeks since joining the iAccelerate leadership team as the Director of Researcher, I have been reflecting on my conversations with many of you and seeing first-hand the growth of iAccelerate and the community that surrounds it. I look forward to many more conversations (hopefully more over coffee and less over zoom). I may be a familiar face to many of you in the community, with my involvement in iAccelerate stemming back to being the General Manager of a small proof-of-concept incubator- StartPad nearly a decade ago now. Most recently, I have held the role of the Program Director for a strategic research program. I am passionate about the value that research can have in improving our world. I have a background in Medicinal Chemistry/Biochemistry and have been actively involved in the commercialisation of University IP, taking a novel cancer therapeutic from the bench to the bed. As part of this role at iAccelerate, I will be developing new training and opportunities in entrepreneurship, innovation, knowledge exchange, and translation for researchers and research students. One of the critical components I see my role is to engage the multidirectional flow of collaboration between iAccelerate and UOW Research.
I look forward to getting to know you all and help contribute to your successes. Please be kind to yourselves as we navigate the latest Lockdown, and don't hesitate to connect with me if you need any assistance."
Celebrating our BLERF Grant news
The University of Wollongong's (UOW) business incubator and accelerator iAccelerate has been awarded $999,570 from the Federal and NSW governments' combined Bushfire Local Economic Recovery Fund (BLER) to bring the iAccelerate program to 10 bushfire-affected regions, including four Local Aboriginal Land Council areas. Read more here: $1 million funding to support entrepreneurs in bushfire-affected regions.


Philosophy, pitching and entrepreneurship
Every year we host a Philosophy cohort, UOW undergraduate students majoring in philosophy who are applying their philosophy skills to real world entrepreneurial issues.
As an extension of this we have been able to create a module on philosophy and entrepreneurship with a fantastic student from this cohort. Did you know every decision you make can be tied back to your thinking and philosophical ideas about the world? This is a great example of how students, researchers and entrepreneurs can work together in a Work Integrated Learning (WIL) project.
In the meantime we are working on creating online Pitching training preparing for when some of our entrepreneurs or students are ready to whoo their audiences and impress investors either online or face-to-face.
Looking ahead
We are looking forward to seeing people face-to-face and once again enjoy our beautiful building and the wonderful community within it. Our next cohort will commence early next year 2022. Are you or anyone you know interested in starting their entrepreneurial journey? Apply now!