Luke Madden went from surfing waves at Cronulla beach to becoming one of the youngest CEOs in Australia.
---
One of Luke Madden's cherished childhood memories was the day he trotted down to Cronulla beach for his first father-son surfing lesson.
"We just lived a few blocks back from the beach, and I fell in love with surfing and competing from day one," Luke says.
At 33, Luke, a UOW Sutherland campus graduate, has turned that childhood passion into a shimmering career as Surfing Australia's recently appointed Chief of Sport, where he continues his path to catapult surfing into the 21st century.
"Surfing is a great sport where you can chill, forget your phone and recharge, but one of the biggest changes over time has been the positive role it can play in building relationships and communities," Luke says.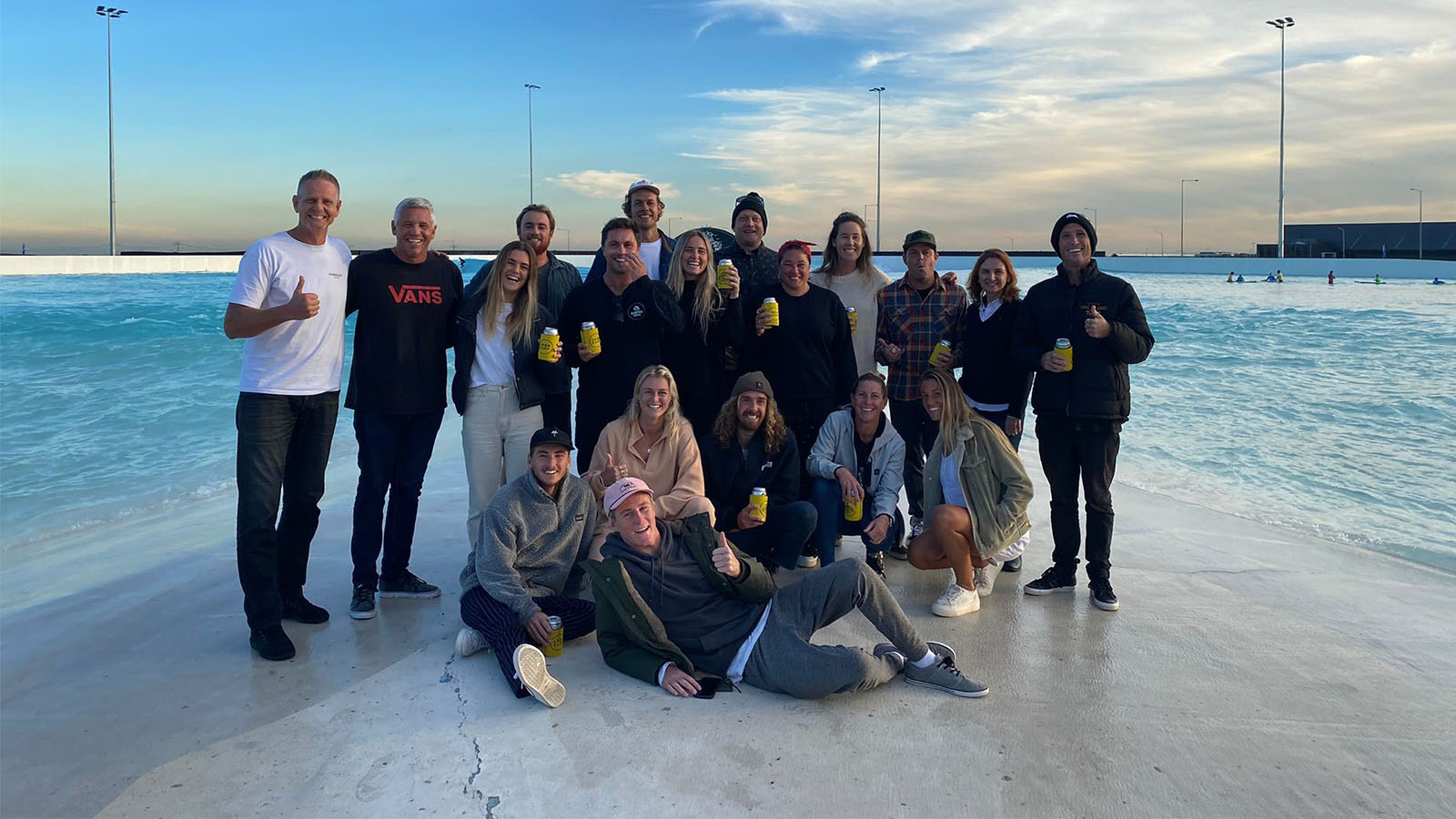 Luke loves the community that comes with a career in surfing.
Building a sense of connection through surfing has always been important.
"I came through a surfing environment where board-riding clubs provided great opportunities and they had a huge influence on young surfers like me," he says.
"I was lucky to have a family who knew everyone and had a lot of ties with the local community, but that's not the case with all younger surfers.
"Non-surfer families can now join one of the 250 board rider clubs around Australia where their junior surfers can get to know the locals and share their knowledge."
At just 17, Luke started an internship with Surfing NSW and by 19 he was an event coordinator.
Two years later and loving the job, he enrolled part-time in UOW's Bachelor of Commerce degree with a focus on event planning.
"I was still young and just felt I needed some solid credentials behind me, and this degree was the perfect fit, but the stumbling block was the travel time that didn't sit well with work commitments," he says.
When told he could do the course at the Sutherland campus, it was a dream come true because it was close to Cronulla, and it was the perfect combination of online learning with face-to-face tutorials.
"The course content provided the theoretical principles for everything I do from Partnerships, HR and finance to IT and people management," Luke says.
"I had a fantastic campus manager who seemed to really get how important it was for me to have a study regime with room to move on things like assignment extensions.
"That flexibility in working in with my hours and commitments was critical to my career development."

Luke's graduation in 2011 was just one of the stellar moments in his career so far.
"I worked on some of the biggest events on the NSW calendar with people like Kelly Slater. I've also worked closely with government bodies such as Destination NSW and the then premier, Mike Baird, where we re-invented what a sporting destination could be," Luke says.
But there were times when things didn't always fall neatly into place.
"Surfing is one of the trickiest sports when it comes to event planning," he says.
"From a sports perspective, you're trying to get the best waves, which sometimes means you might need a change of venue or a turn in the weather to create waves, but then that wind can cause havoc with our tents," he adds.
And then there are sharks.
"We now use drones and trained jet ski riders at our events to spot sharks. When that happens, we bring in the surfers and wait for the all-clear," Luke explains.
In 2016, the then Surfing NSW CEO, Mark Windon, passed the reins to Luke who was only 26, making him one of Australia's youngest CEOs at the time.
Luke exceeded expectations and grew the business from $900,000 annual turnover to almost $4 million and cultivated great partnerships.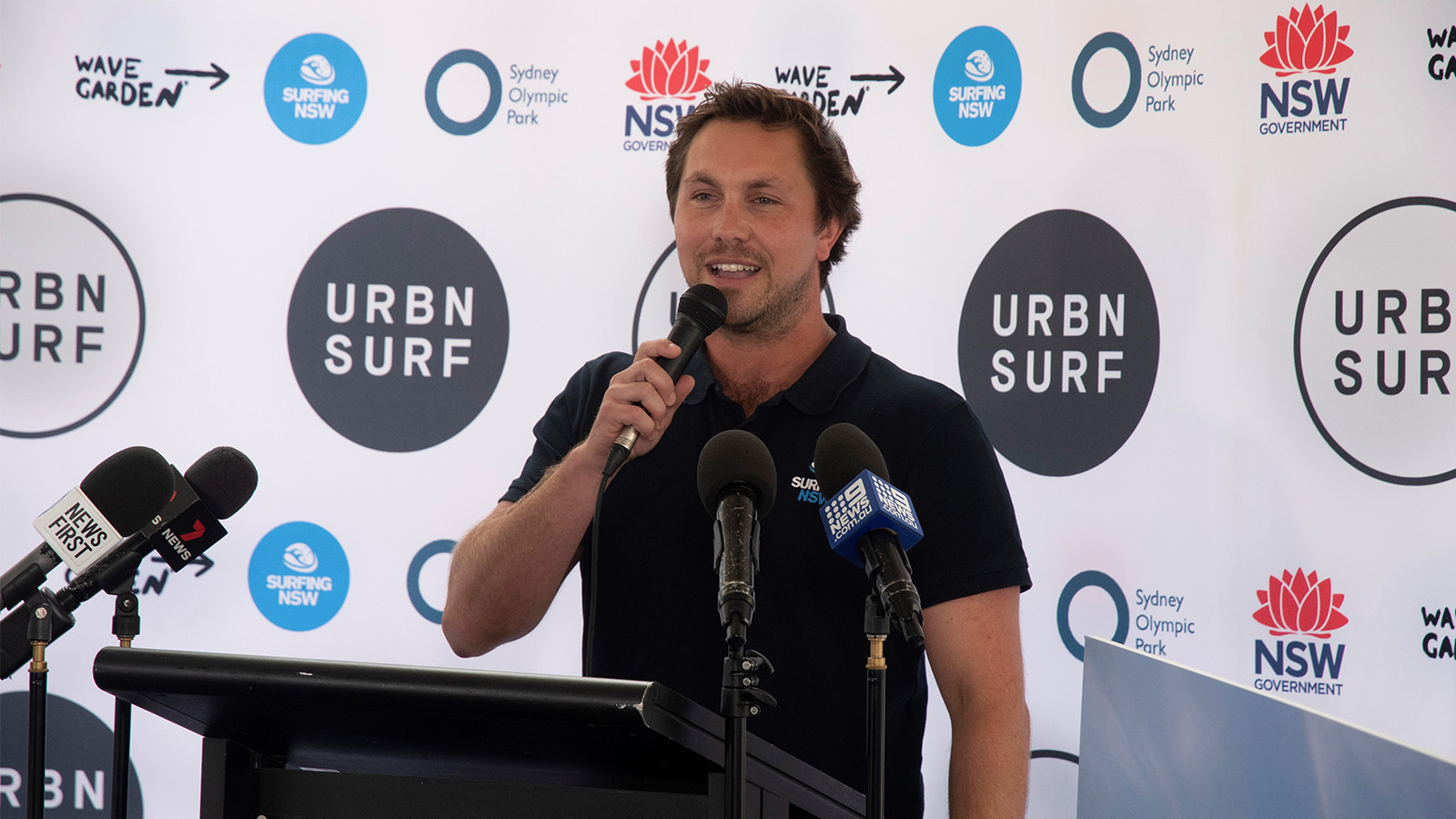 At 26, Luke Madden became one of the youngest CEOs in Australia running Surfing NSW.
Throughout those years, Luke became instrumental in also creating programs touching on water safety, the environment, women in sport and Indigenous issues, and he wants to continue that in his new role.
He and his family are now living on the far North Coast at Casuarina near his work base, where he is already masterminding upcoming events and competitions throughout Australia including all of the Australian Titles, the Australian Boardriders Battle and more.
On a personal level, it's been a wild ride from the day Luke signed on to a surfing career as a teenager, and in doing so, he concedes he lost a bit of that carefree time of life.
"But I was having a different sort of fun going away to different regions to organise surfing events with friends who were also my employees," he says.
He looks back with no regrets, having gained many personal and professional experiences along the way.
"I'm in a great space and I am very grateful I can make a difference through my job in a sport I love. I have an amazing wife, Sammy and a beautiful baby daughter, Goldie — and I can still make time for a early surfs".
Luke is one of the many success stories to come out of UOW's Sutherland campus.
Join us on Thursday 9 November to celebrate 20 years of UOW Sutherland and commemorate the achievements of Sutherland staff, students and alumni. Registrations are essential.