COVID lockdowns weren't overly productive for most people, but Reece Carter used the downtime to reshape his career.
---
The University of Wollongong (UOW) graduate not only spawned a new idea during that time but has since grown it into one of the great disrupters of the Australian digital content landscape.
Sport Design Australia was the vision of Reece and business partner Cassandra Wilkins, which started as an Instagram account built during COVID connecting young, freelance designers to the sports marketing industry.
"Cass and I saw there was a gap in the market with businesses trying to find freelance creatives – specialists in their field to create content for these businesses. And on the other side of the spectrum, we had the freelancers themselves looking for work," says Reece.
Since its beginning, Sport Design Australia has grown to a network of hand-picked curated and trusted content creators – from graphic designers, to illustrators, to videographers – that help professional sporting organisations and brands elevate their visual identity, offering a range of creative solutions, including design, illustration, manipulation, branding, and motion graphics.
"What began as ad-hoc social media graphics and templates but has since evolved and we are now creating for multiple touchpoints — digital and physical," he says.
Journey to the dream job
Having grown up in Sydney's Sutherland Shire, Reece enrolled in a UOW Bachelor of Journalism in 2007 with the hopes of becoming a sports reporter, but throughout his degree discovered he wasn't passionate about writing.
Although he was rethinking his decision to be a traditional journalist, Reece still knew working in the sport industry was the ultimate endgame, and it was through coaching a local baseball team that he was given the opportunity to move into a newly emerging area of content creation in the industry.
"One of the dads of the kids on the baseball team I coached was the media manager at the Cronulla Sharks and he asked me what I was doing for work," Reece says.
"I told him I was studying Journalism at UOW and he offered me the chance to go down to the Sharks and do some unpaid work experience there. I ended up writing match reports, player feature pieces and looking after some website content. I was passionate about it at the time, and that led to a full-time role as soon as I graduated.
"I guess I was in the right place at the right time, but the opportunity would have never come if I didn't take on the work experience."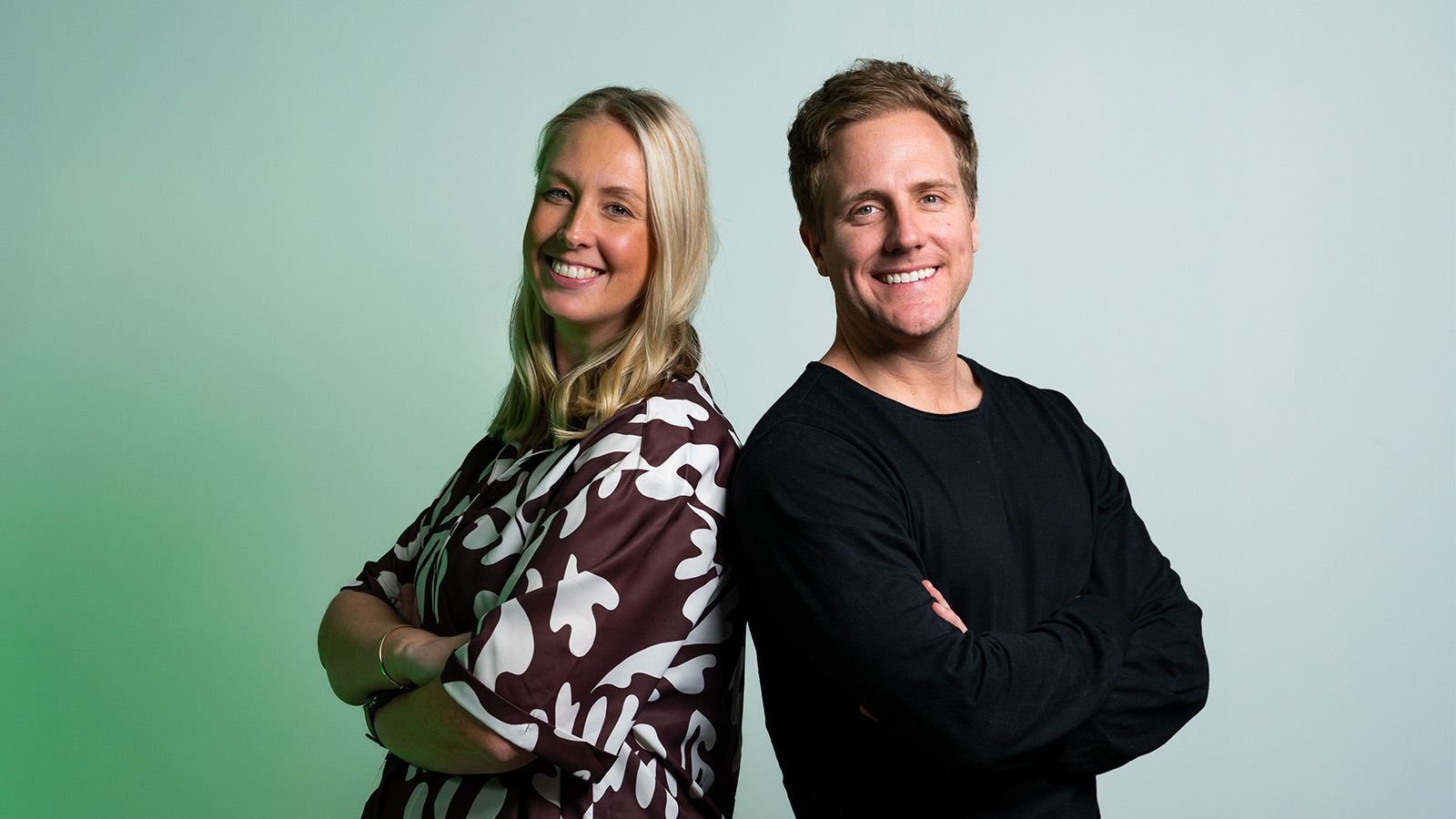 Sport Design Australia co-founders Cassandra Wilkins and Reece Carter

Reece stayed with the Sharks for two years as their Media and Communications Manager, but naturally, also took on the management of the team's website, filming interviews with players, and looking after its social media channels and digital newsletters.
From there, he took the skills he'd honed at the Sharks to a digital agency working as an Executive Producer across multiple areas from government to sport and fast-moving consumer goods before he once again found himself back in the world of rugby league, taking on a Social Media Community Manager role before progressing onto Social Media Content Manager.
"I helped manage and execute a lot of the content across the NRL's social channels, even starting some channels from scratch," he says.
"By the time I left, we had a cumulative following of more than six million across our owned channels. I worked on major events like the State of Origin, grand finals and travelled with the Australian team for World Cup and Four Nations tours.
"It was new at the time. Social media wasn't huge for brands and businesses when I first started out – it was more of a personal communications tool, and it was only because the Sharks [at the time I was working there] were under-resourced that I took on that additional role being the younger one with a bit more digital knowledge."
A new chapter
Sport Design Australia came after Reece's seven season tenure working in content and social media for the NRL, where he learnt the ins and outs of sports marketing.
His success at the NRL meant when he put out the feelers initially when starting his own business, he had the contacts and network to see it flourish in just a short time.
"We recently finished creating all the large-scale artwork for the Rabbitohs new Centre for Excellence, where all the artwork, such as the wall decals, were created by two of our designers," says Reece.
"We also recently worked with Paramount+ to help them revamp their social suite of graphics for the A-league Finals campaign."
The company also worked with the Matildas and their retail licensee, VBM, on some of their bespoke social graphics and team posters in the lead up to the 2023 FIFA Women's World Cup, which saw some of the largest spectatorship in Australian sporting history.
"We are really looking to push the boundaries in Australia, because [as an industry] we are behind the likes of the US and Europe and I love finding inspiration from those places and putting my own spin on it."