From her school days to the present day, Ruby Bisson's focus has been on creating impact to hopefully change behaviours and attitudes for the greater good.
---
As the owner and director of Weekday – an end-to-end communications company – Bisson is involved in everything from political campaigns to supporting philanthropic and social enterprise organisations.
She has worked on a range of projects, from managing federal election campaigns, to supporting global giants like ADOBE APAC in its Australian marketing strategies, and designing research collateral and campaigns for Disability Advocacy, NSW.
The University of Wollongong (UOW) graduate credits her Bachelor of Arts (English Literature) degree with giving her the skills to craft a narrative, connect with an audience and influence changemakers across the spectrum.
"The Bachelor of Arts degree at UOW gave me critical thinking skills and the ability to write and articulate well, and all those soft skills I found were transferrable into the business space. I realised you didn't need a business degree to run a business," she says.
Ruby purchased Weekday four years ago – just as the world was going through a massive shake-up. 
"I bought Weekday three months before Covid hit and lost 75 per cent of the clients almost immediately," she says.
"So, I had to build it back up again.
"I bought it from my business mentor who continued to mentor me through Covid and she helped me see the need to diversify if we were to survive. It was like being pushed off the edge of a cliff and trying to figure out how to fly."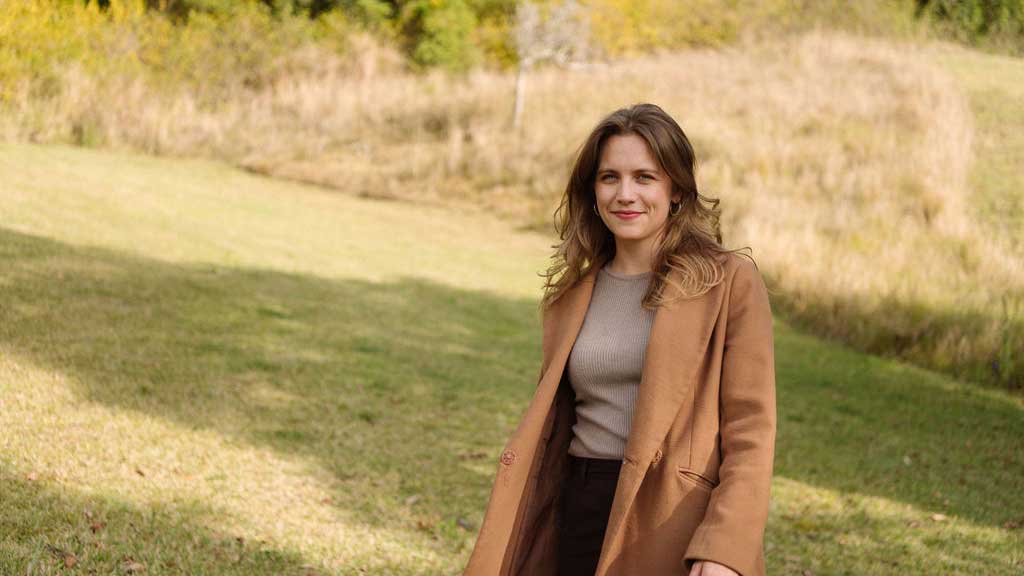 Re-imagining and re-invigorating a business is her passion, so Bisson took the challenge with Weekday in her stride and her client-base has grown more than 400 per cent in the past three years.
Bisson was no stranger to entrepreneurship before she took over the reins of Weekday. 
"I was always entrepreneurial in school and ran a number of businesses when I was too young to work because I had to pay for my own hobbies. I did things like making jewellery to fund projects I wanted to do," she says.
Growing up in Campbelltown, south-west of Sydney, she was one of only a handful of students from her school who went on to tertiary education as a school leaver.
Her thirst for knowledge was spurred by her mother who obtained her own degree while Bisson was in high school.
"Seeing my mum study in her early 40s paved the way for me," she says.
Aside from the example set by her mother, Bisson says that growing up surrounded by role models in business and entrepreneurship were rare.
"When you grow up and no one around you owns a business you are quite limited with what you think you can do with your career."
"I had fairly limited exposure to careers. When I grew up there were lots of nurses and teachers and retail staff. I didn't really know what people did who worked in the city.
"That is why a Bachelor of Arts was attractive to me. The degree at UOW allowed me to learn a range of things and hone my skills while also meeting other people from whom I could learn.
"Being able to have conversations with people who had insight into what business was, gave me more avenues," she says.
Following her graduation from UOW, Bisson admits she was not sure which direction she should head regarding her career. Though, it was a chance meeting whilst on holiday that set the trajectory for her future.
The serendipitous introduction was to the founders of an online platform for school leavers called Year 13 that helps young people who are undecided on their future career options, by providing advice and real-life stories about how to navigate the myriad decisions they are faced with when they leave secondary education.
Ruby started working there in a marketing role, bringing her own experiences as a school leaver trying to navigate a path for the future.
"I worked there for two years in marketing, Specifically, I did a lot of work for the NSW Department of Education on how to engage young people more effectively," she says.
After a couple of years of learning and absorbing all that she could about the world of marketing and communications, Ruby left Year 13 and started working as a freelancer.
"Year 13 taught me that through the vehicle of a business you could have an impact on people's lives on scale.
"I was attracted to changing the lives of kids still in the high school classroom and realised that through the power of the internet, I could do it on a much larger scale and for a much larger audience," she says.
Ruby then took the plunge and started working for herself as a freelancer before the opportunity to take over Weekday presented itself.
And now that Weekday has grown, she is pushing her limits once again, having recently bought another business that will run alongside Weekday and offer more opportunities for diversification.
"I've been working in this sector for a long time and social enterprises are now getting on the national agenda which is very exciting.
"I have been doing a lot of campaign work, but this new business is completely different. It is e-commerce based but it will also be focussing on positive change," she says.
Reflecting on her time at UOW, Ruby says the University gave her academic rigour and so much more.
"UOW provided so much more than education, it opened the doors of the world to me. The benefit of UOW is that it not only provides world-class education but gives you a lifestyle and community which is integral to success. My time at UOW gave me these great skills which are integral to the future of work," she says.