A BlueScope cadetship sent Deborah De Santis on a pathway to become a business leader in the Illawarra.
---
Deborah De Santis was in her first year at the University of Wollongong (UOW) when she learned about the BlueScope (then BHP) cadetship. She was in a psychology lecture and sat next to a recruiter from BlueScope.
"He talked to me about the cadetship program and suggested I apply. At the time, I was itching to kick start my career. I wanted to get involved in the more practical application of my studies. I jumped at the chance to have financial independence and get my career started."
In high school, Deborah was always strong in English and humanities subjects, so she knew she wanted to do something in the marketing and communications field.
"There weren't any marketing cadetships in the year that I applied – they were offered every second year – but by then I had my heart set on a study/work experience. I looked down the list of all the cadetships offered and saw HR. Within the HR area there was the public affairs team, so I saw the opportunity to get into a PR career via the HR cadetship," explained Deborah.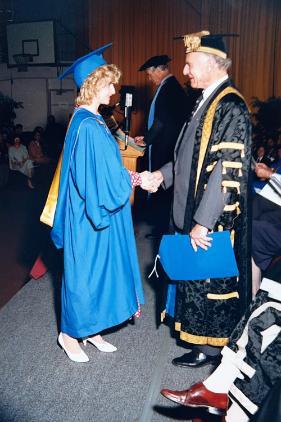 Image: Deborah receiving her UOW Degree
Deborah said the cadetship gave her an excellent grounding in various areas within the communications field. Once she finished her cadetship, she was appointed to a full-time role in the public affairs team and stayed with BlueScope for 11 years in various roles including employee communications, media relations and marketing communications.
"I got to do some really amazing things at BHP. I was writing stories and taking photos as the Editor of the Steelworks' monthly newspaper.
"I wrote, produced and presented the BHP Report on WIN TV and also wrote and presented an environment segment for a kids cartoon program.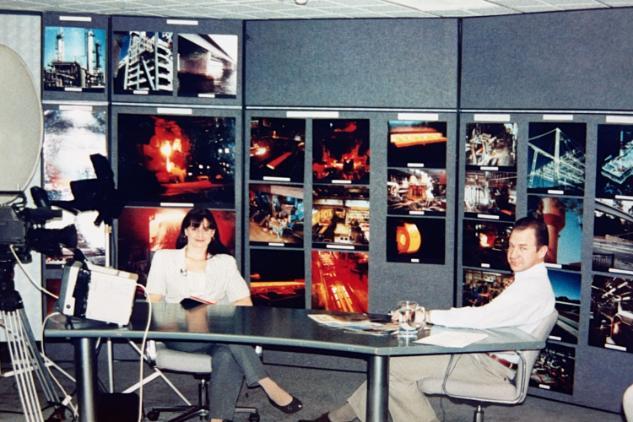 Image: Deborah and colleague in the media room at BHP
"The company really invested in its people. I got the opportunity to participate in a live crisis exercise with PR practitioners from BHP's operations around the world. I learned a lot as a young practitioner, who had no crisis management experience, by working with colleagues who had lots of expertise.
"The broad experience BHP gave me – in TV, print, media relations, stakeholder engagement and crisis management – really set me up for my consultant career and whole future."
In 2000 Deborah decided to branch out and open her own company, De Santis Public Relations.
"The cadetship and career at BHP put me in such good position to run my own consultancy business which I did for almost 16 years while my kids were young.
"I was able to start my business based on the reputation and connections that I made through BHP. A number of my early clients said they hired me because of the respect they had for the professionalism and training of BHP. I've also hired people who have been cadets in the past because I trust that they had the grounding that I did."
One of Deborah's clients when she was running De Santis Public Relations was IRT Group, an Australian seniors' lifestyle and care provider. She said it was her crisis management and media relations experience that appealed to them at the time.
"It again comes down to the training I got at BHP. I'm really proud of my ability to stay calm and in control in a crisis – that comes from my exposure working with the people I got to work with at BHP, they were the best in the business."
After running her own PR agency for nearly 16 years, Deborah moved to work full-time for IRT Group. She's now been with the company almost seven years. In her current role as Executive General Manager, Deborah leads a team of more than 100 communications, marketing, sales, customer service and human resources professionals.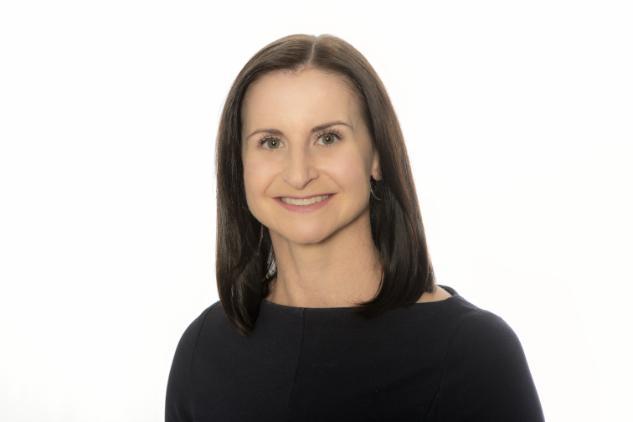 Image: Deborah De Santis
"The broad set of skills, experiences and connections I made because of my cadetship and subsequent career at BHP is the main reason I am where I am today."
Deborah said that the local connections and people who helped and believed in her says a lot about the Illawarra community.
"The Illawarra business community is really supportive. When you think about it, the partnership between BHP and UOW is just one example of the connectedness in the Illawarra and the way organisations work together and collaborate. It's a prime example of what I see in a lot of places locally."
--
Deborah De Santis
Master of Arts, Journalism
Bachelor of Arts, Psychology and Business Management