Zlatko Todorcevski is living proof that the path to a successful international career at the highest executive levels is not always paved with privilege.
---
Born in the former Yugoslavia, Todorcevski and his parents emigrated to Wollongong in 1969 when he was just 18 months of age. He had a typical Illawarra working-class upbringing, playing sports and enjoying the surf while coming up through Unanderra Primary and Berkeley High. The steelworks were always there in the background.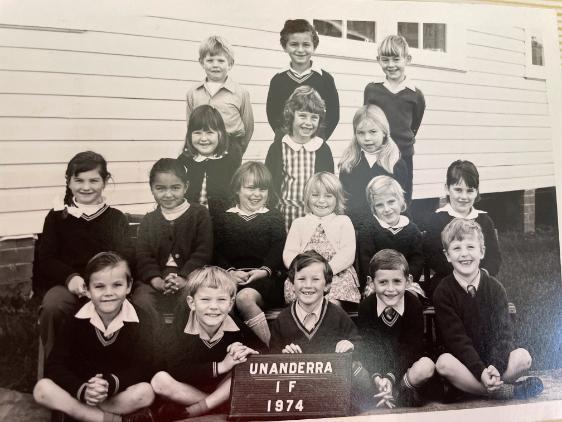 Image: Zlatko (top row middle) at Unanderra primary school
"My father worked at the steelworks from our arrival in Wollongong until he retired at 65, and my grandfather worked there too. Everybody we knew had some kind of linkage; it had this gravitational pull," Todorcevski recalls.
"BHP was creating so many opportunities, and a cadetship seemed a natural choice. It meant I could stay in Wollongong, working full-time and earning an income while studying part-time at UOW. And it was fantastic because I could put the theory I was learning at university into practice at the office.
"That real-world linkage also enabled me to accelerate my studies and complete both my undergraduate and MBA degrees faster than the normal part-time schedule."
Todorcevski spent almost 24 years at BHP (now BlueScope), then BHP Billiton, beginning as a finance trainee in Wollongong. He rose rapidly through the ranks in finance, strategy and planning, shifting focus from steel to petroleum – and moving to Melbourne – along the way. Then, in 2003, the company took him to London as Vice President Finance and Planning, where he was responsible for the company's petroleum activities in Europe, the Middle East, Africa and Russia and financial management of its marketing and business development activities globally.
"It was a fantastic opportunity. Though it was a smaller business than the one I was supporting in Australia, it was more about exploration and business development, and I ended up visiting and working in 70-odd countries," he says.
Just two years later, he was appointed Chief Financial Officer of BHP Billiton's petroleum group, a senior executive role that took Todorcevski and wife Maruza – the pair met while working at BHP and have now been married 22 years – to Houston. They welcomed twins soon after, and home beckoned; he spent the next three years in Sydney as Group CFO for Oil Search before joining Brambles in 2012.
"Brambles was a really exciting opportunity – it took me back into a large, complex global business. I also went from almost 20 years in oil and gas across different geographies to supply chain logistics, which was a fantastic career reboot."
But with Australia representing just six per cent of the company's global revenue, he found himself on a plane more often than not; after four years, the travel became a grind and Todorcevski retired.
He was thoroughly enjoying his high-octane version of retirement – serving in a host of high-level non-executive roles and on the UOW Council while simultaneously advising private equity – when Boral came knocking. It was at the peak of Australia's first Covid lockdown in 2020, and the troubled global business wanted him for its new CEO.
"Boral is an iconic Australian company but it had been underperforming for several years. If I was going to come off the retirement bench, then it had to be for a really challenging role where I could use my skillset to make a difference."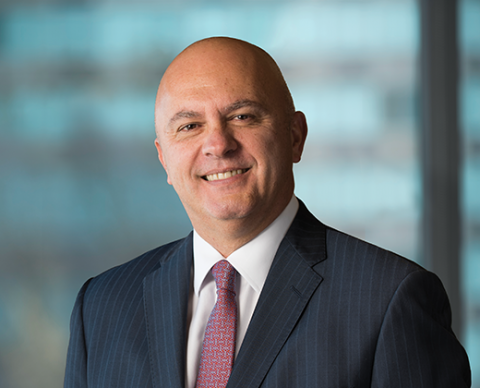 Image: Zlatko Todorcevski
And make a difference he certainly has. Despite the pandemic-led challenges of remote work and travel limitations, Todorcevski conducted what he calls an extensive "listening tour", meeting with employees, investors, analysts and directors before undertaking a top-down review of the entire global business. Over an 18 month period, he divested Boral's offshore businesses for $5.5 billion, dramatically reshaping its portfolio and returning the majority of profits to shareholders.
Alongside significant operational and structural changes, Todorcevski has redefined Boral's purpose, values and leadership approach to drive a much-needed cultural transformation. He's done all this with the trademark humility and authenticity that traces back to his upbringing and early experience with BHP.
"As a 17-year-old cadet, you go into the workplace with a different level of humility and expectation than someone who goes in as a university graduate. From day one at Boral, I've always said that what you see is what you get with me. And by being humble and approachable, you can create a culture where people feel comfortable raising issues and making suggestions. That's where genuine change can happen."
Alongside all this, Todorcevski finds time to put his boundless energy into supporting others to overcome the barriers of privilege and seek out a better life. He has previously worked with Habitat for Humanity, and supports UOW and other organisations to create educational opportunities for Indigenous and underprivileged students.
"My experience with UOW and the BHP cadetship created so many opportunities for me. I want to support as many people as I can to overcome challenging backgrounds and get ahead."
--
Zlatko Todorcevski
MBA, International Business
Bachelor of Commerce, Accountancy