Meet Michael and Natalie Chapman. Despite having two very different careers, the couple share a deep passion and accomplishment in their work.
---
For as long as he can remember, Michael Chapman knew he wanted to be a metallurgist. In year 12, he applied for the BlueScope cadetship and was accepted into the program for when he started his first year of university.
"There was quite a lot of project work and straight out of high school they gave me the objective of learning how to drive all the machines and how to operate the plant within a few months. It was quite eye opening," Michael explained.
Michael said that he was part of a cohort of students who were also cadets and that they would often attend university as a group.
"There was a large body of us who turned up for lectures and tutorials together. There are still cadets from my year working at BlueScope today and I work quite a lot with two people who were a year behind me. There's still a lot of cadets around!"
Michael has been at BlueScope for more than 30 years. He said that the cadetship was what set him up for all the different roles he has had within the organisation.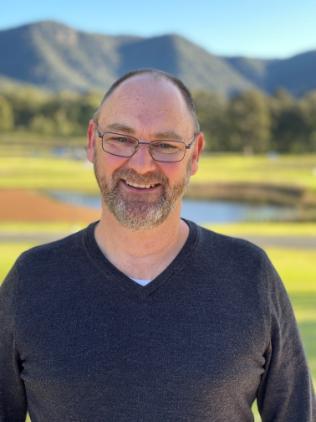 Image: Michael Chapman
"It's the same company but it's not been the same role. I've been in process control areas, in slabmaking development, technology engineering, and now I'm managing digital transformation.
"BlueScope has also sent me around the world – to Europe, India, Japan and Korea. I've had such diversity in my career, it just happens that it's all been enabled within the one organisation."
BlueScope supported Michael to complete Bachelor of Metallurgical Engineering during his cadetship, a Bachelor of Computer Science and a PhD in Metallurgy at the University of Wollongong (UOW). Michael studied his Computer Science degree part time while working at BlueScope and he took a leave of absence to complete his doctorate.
Michael said that one of the biggest highlights of his career was managing the transition of business at BlueScope after purchasing a Pulverised Coal Injection (PCI) facility.
"I managed the transition of business of our PCI plant when we purchased it. Through a few simple improvements, we repaid the capital that we spend on that within 12 months and improved performance about 30% above what we've previously been able to achieve from the plant."
In addition to his role as Digital Transformation Manager at BlueScope, Michael is also the Technology Manager at gemaker.
gemaker is an award-winning commercialisation company founded by Natalie Chapman.
Natalie and Michael met when they were 16, working part-time at KFC. They got married in their Honours year of university.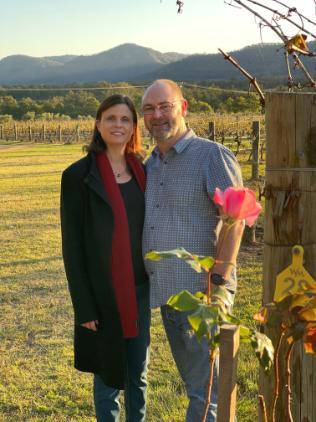 Image: Natalie and Michael
After Natalie completed a Bachelor of Science (Honours) in Chemistry from the University of New South Wales, she moved to Wollongong with Michael so he could work full-time at BlueScope after his cadetship.
"At the time, there weren't any jobs in chemistry in the Illawarra, but there was a role in the marketing department in student recruitment at UOW.
"Before I applied for the role, I rang the recruiter and asked if I needed a marketing degree. They said it wasn't a requirement, I just needed to have a university degree. That's how I started in marketing."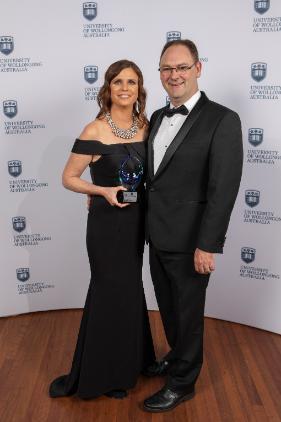 Image: Natalie and Michael at the UOW Alumni Awards
Her first full-time job as an Undergraduate Recruitment Coordinator at UOW inspired Natalie to pursue further studies in the field. Natalie then completed a Master of Commerce, Marketing and an MBA at UOW.
It was during her MBA that Natalie had what she describes as the light bulb moment for her to start her own business.
"I had the opportunity to go to Asia to do two subjects as part of my MBA. In one of the subjects, we had to do a quiz that pointed out if you were intrapreneurial or entrepreneurial – an intrapreneur is being entrepreneurial but inside an organisation rather than starting your own company.
"I was working at ANSTO at the time, getting people from all areas of organisation together and outside groups to partner with them. What I was doing didn't seem normal or natural to others, but to me it did. I was being intrapreneurial, but I didn't know it.
"That's when I realised that I could be running my own business. It opened up my mind that I could do this."
Natalie used her long-service leave pay to start gemaker, a STEM commercialisation company that helps Australian researchers transfer new knowledge and technology into the world, and innovators to grow sustainable businesses and new industries from great ideas.
Since 2011, gemaker has helped more than 160 organisations including innovative businesses, research institutions and government agencies.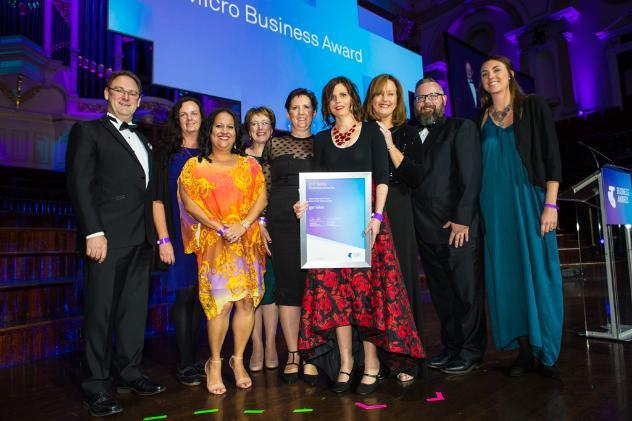 Image: The gemaker team
"I love being able to bring things to market quickly and know that they're going to make a difference. It's what makes it worth getting out of bed in the morning."
As a mum of two, Natalie encourages women to not plan their careers around when they may have children.
"As women, we often limit ourselves by not putting ourselves forward for senior roles in anticipation of having a family. Apply for roles when they come up and change the system".
gemaker has been ahead of its time in implementing a flexible and inclusive workplace for more than 10 years.
"Our staff are able to work when they're available – so if they're returning to work after parental leave, looking after their children, or caring for their parents, it's totally flexible.
"We had this ethos when starting gemaker and have proven that you can have a profitable company where staff are happy and can work when and where best suits."
In addition to being the Managing Director of gemaker, Natalie is also very involved with UOW. She guest lectures, helps develop curriculum, and is on the advisory board for the School of Business and Law.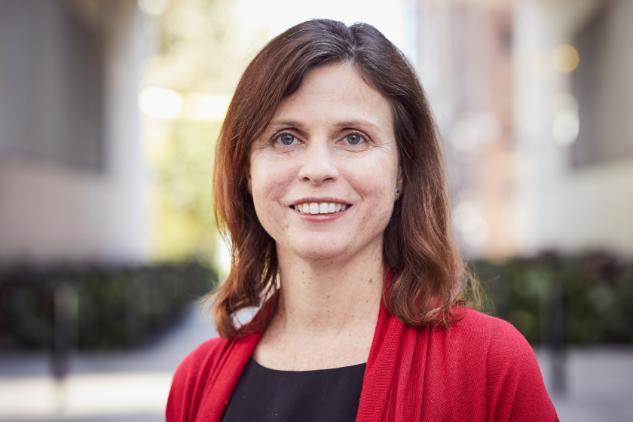 Image: Natalie Chapman
Natalie said that to her, learning is a life-long exercise.
"To those thinking about studying or currently undergoing their studies, enjoy all the different things you can learn. Don't put yourself on a tunnel pathway because what I do now didn't exist when I did my degree. You don't know what's going to exist when you finish. Open up your mind to learning and open yourself up to saying yes."
--
Michael Chapman
Doctor of Philosophy, Metallurgy
Bachelor of Computer Science, Computer Science
Bachelor of Metallurgical Engineering
Natalie Chapman
MBA, Marketing
Master of Commerce, Marketing
Bachelor of Science (Honours)