It may happen behind closed doors, but Illawarra Women's Health Centre General Manager Sally Stevenson AM wants it to be known that domestic and family violence is occurring in epidemic proportions.
---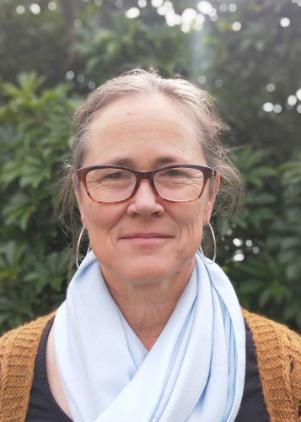 In Australia, one in four women experience emotional abuse from a partner1, while one in six women experience physical or sexual violence at the hands of a partner.1 One in three migrant or refugee women experience domestic and family violence from a partner or in-law2 and one woman is killed every nine days by a partner.1
"Significant national and state data clearly shows that this is a public health emergency," says Stevenson, who is leading the campaign for the Illawarra region's Women's Trauma Recovery Centre (WTRC).
"The impact of the pandemic has critically exacerbated this emergency and thrown into stark relief the lack of services available to women seeking support," she says.
Stevenson has travelled a lot, working in Somalia, Ethiopia and many other communities less fortunate than her own.
"These experiences cemented an appreciation of my privileged life ... if I were in any of the situations I've seen people in, I would hope someone would seek justice and opportunity for me. I cannot hope for this without offering it myself.
"In 2009, Stevenson was awarded the University of Wollongong Chancellor's Award for Community Service. And now, in her work supporting women experiencing domestic and family violence, Stevenson wants to see an 80 per cent reduction of the issue, coupled with vastly-improved recovery support services. To do this, she believes we need to:
Call domestic and family violence out for what it is – a men's violence issue
Recognise trauma behaviour as a natural response to violence and treat it as an injury
Undertake a National Prevalence Study of Perpetration to quantify the numbers of perpetrators who use violence against women and children
Fund mandatory trauma and violence education and training programs for all health and justice qualifications
Embrace First Nations healing knowledge to address trauma and invest in community-controlled responses to domestic, family and sexual abuse
Establish Women's Trauma Recovery Centres across Australia.
The Illawarra WTRC is an Australian-first, and, underpinned by research, it's community-led and co-designed by women with lived experience, professional experts and service providers.
"Domestic, family and sexual violence impact nearly all aspects of a woman's life: their safety, physical, mental, and emotional health, housing, parenting, education, employment, and interaction with the legal system. Recovery from this abuse requires a timely and well-coordinated response, which is culturally appropriate, individualised and comprehensive," Stevenson explains.
When asked what part individuals can play in curbing this issue, she says "You can start by believing women when they say they're being abused."
"According to the statistics, there is no way anyone reading this article doesn't know someone who has experienced it. And using the very same logic, we all know someone who is a perpetrator."
Highlighting that 'dominant' gender stereotypes of men are the root cause, Stevenson says, "we must understand, call out, and work towards eliminating the way gender inequality is perpetuated in Australia. We must call out individual perpetrator behaviour whenever we see it."
---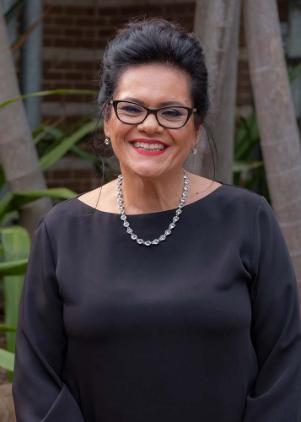 Changing outcomes for women
As Senior Policy Advisor in the Office of New South Wales Attorney General and Minister for Prevention of Domestic and Sexual Violence Mark Speakman, Manns laments that there is still a mountain to climb.
"The work to end domestic and sexual violence is no small task," she says.
Through her many years working in the sector of domestic and family violence, Manns is responsible for some of the incredible work being done in this space. In 2018, while CEO of Sutherland Shire Family Services, she received the UOW Alumni Award for Social Impact.
"I am most proud to have had a 'whole of community' partnership, including all levels of government, 'for-profit' organisations from finance, property, manufacturing, construction, trade, sporting clubs and community groups, who united to create lasting change for those impacted by domestic and sexual violence," Manns says.
Some of the initiatives Manns has worked on include bringing the Love Bites domestic violence and sexual assault program into her community, the Pull Ya Head In film campaign, and the development of Toolbox Talks to deliver domestic violence awareness training.
In the early days of her career, Manns encountered a female counterpart who was experiencing the impacts of domestic violence.
"I've always remembered her detailed account of living in fear of her partner. She told me what she had endured for many years..."
It was these experiences that laid the foundation for Manns' mission to raise awareness of domestic and family violence. Now, years later, she feels privileged to be working in her current role, alongside a minister who is committed to the cause.
"He has a genuine desire to prevent and respond to the societal issues of domestic and sexual violence," she says.
"As an advocate for a child-centred, trauma-informed approach to domestic family violence practice, I similarly welcome opportunities to discuss a 'whole of community' partnership response to the issue."
On the work that is being done, Manns is encouraged by new legislative reforms that further protect victim-survivors.
"It is pleasing to see new parameters ensuring compliance with Apprehended Domestic Violence Orders (ADVO); the strengthening of police capacity to target repeat offenders; new court protections for domestic violence victim-survivors, including giving evidence remotely via audio visual link; and greater protections for victim-survivors and their companion animals under ADVO reforms."
It is also of note that coercive control and consent are now both under policy consideration, and Manns is hopeful that the outcomes will reflect community needs.
"I am thankful to have the opportunity to contribute to this policy area," says Manns, who always feels a strong sense of encouragement when she visits the many services across the state."They are providing excellent outcomes for women and families impacted by domestic and sexual violence."
---
Diane Manns
Senior Policy Advisor, NSW Government
Master of Business Administration (Executive), 2016
1 Australian Institute of Health and Welfare Family, domestic and sexual violence in Australia: continuing the national story, 2019
2 Monash University Migrant and refugee women in Australia: The safety and security study, 2021
---
Support services
If you've been affected by any of the issues raised in this article you can access free and confidential support services, such as:
1800 RESPECT: The National Sexual Assault, Domestic and Family Violence counselling service www.1800respect.org.au or 1800 737 732
Qlife: Referral service for LGBTIQA+ people: call 1800 184 527 or qlife.org.au
Mensline Australia: 1300 78 99 78, or mensline.org.au
Beyond Blue: 1300 22 4636 or www.beyondblue.org.au
Lifeline: 13 11 14 or www.lifeline.org.au
UOW 24/7 Student Wellbeing Support Line: 1300 036 149 or text 0488 884 164 or visit the .