In 2019, trying to get a seat on a train or navigating peak hour traffic was a daily struggle as 26,000 Illawarra workers made their way to work. But in 2020, commuting became something only essential workers braved, while the rest of us set up makeshift offices in the kitchen, bedroom or garage.
---
Working from home has now become the rule rather than the exception, but whether it is here to stay is something business and industry are in the process of unravelling.
Even before COVID-19 put the brakes on making the commute to work, nearly 65 per cent of Illawarra workers were in careers that didn't require them to be in the office. But tradition and expectation meant most of them donned their work wear and headed out their front door each day.
While remote working may have been thrust upon many employees seemingly overnight, change has always been a persistent feature of the modern workplace, according to Dr Betty Frino from the UOW School of Business, Faculty of Business and Law.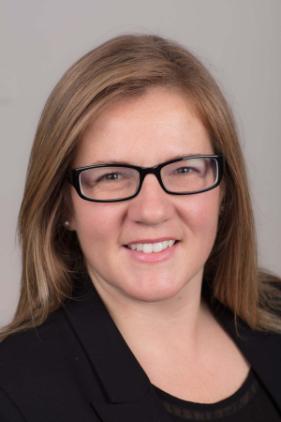 "The future of work is constantly changing. The key drivers of this change have been the global economy and competitive pressures, technological advancement, (such as the gig economy), the ageing workforce, climate change and most recently the COVID-19 pandemic," Dr Frino says.
"We are witnessing a range of changes in employment, types of jobs and the mode of work. With COVID, we are also witnessing a new form of segmentation of work, based around the idea of 'essential services'.
"Work is in demand for people in hospitals, grocery stores, aged care services, warehouses, transport, garbage trucks and fast food services. Simultaneously, sectors such as IT and finance, retail and the pharmaceutical industry have grown dramatically.
The physical dimension of work is also eminent, with many people left with no option but to work from home," she says. But over the past 12 months, both workers and their managers have found that working from home isn't the only option. Although working from home post-COVID will still be viable, it's not what every worker or employer wants.
According to a report from Regional Development Australia (RDA), NSW workers believed they were up to 13 per cent more productive working from home. RDA Illawarra's own research indicates productivity increased in several highly transactional Illawarra organisations with sophisticated systems to monitor outcomes and productivity.
However, there have been signs the remote working model needs to be adapted to a more flexible hybrid model to suit both employers and employees.
RDA Illawarra Chief Executive Officer Debra Murphy says the nature of cities will change over the next few years to accommodate the new world of remote working.
"Business will start looking at what it means to work near home and how our local suburbs will benefit from the option – it is changing," Murphy says.
"In cities like Sydney, by tracking occupancy rates (of office space) before the latest lockdowns it was only at about 60 per cent of pre-lockdown. In places like Wollongong, of the 26,000 people who commuted to work, only 48 per cent of those had returned to public transport but driving to work was back to pre-2020 levels."
"We have to look at where people are driving – to the city or to hybrid office spaces, co-working hubs," she says.
Dr Frino says remote work has prompted a large change in the geography of work, as individuals and companies shift out of large cities into suburbs, small cities or regional areas.
"While the current withdrawal from the CBD appears irreversible, a recent PricewaterhouseCoopers (PwC) report suggests that many organisations will continue to occupy central city space as it is the most central and accessible place to bring talent together," Dr Frino says.
"Setting up hubs in such spaces would appear to be a viable option. Lower rent might also make it more appealing for small business who are otherwise priced out of the market.
"Some organisations are already shifting headquarters to outer suburbs or reducing office space by offering more flexible workspaces (such as work hubs) which reduces the overall workspace required," she explains.
The PwC report also states almost three-quarters of Australianworkers actively want to work across multiple places and spaces.These preferences differ between generations of workers, job seniority and gender, with more men than women preferring to work primarily in the office.
Dr Frino says employers will be challenged in finding ways to lure workers back into the office and are confronted with the broadening disconnect between their ideas and their employees' ideas for the future.
"Prior to the second major lockdown in NSW, we were seeing the adoption of hybrid arrangements, with workers opting for a mixture of working from home and returning to the office," she says.
"Similar research by McKinsey finds workers are seeking flexibility both in their choice and also in the mode of work. Evidence from McKinsey finds that about 20 to 25 per cent of the workforces in advanced economies could work from home between three to five days a week in a post-COVID world."
While employees still like the idea of working from home, the blurring of boundaries between work and home poses new challenges, Dr Frino says.
"Workers are reporting isolation and fatigue trying to juggle work and home commitments, and consequently this has implications for motivation, engagement levels, productivity and worker wellbeing," she says.
"Current international research claims a negative impact on organisational culture, sense of belonging and weakening of social networks. Managers are aware of the need to maintain productivity and the ability to sustain innovation and workplace culture across multiple places and spaces."
Ms Murphy agrees and says the idea of working hubs appeals to bosses and their workers, primarily because it is not home.
"They [working hubs] have got to be nuanced, perhaps having working hubs that are for different genres or styles. For example, iAccelerate [at UOW's Innovation Campus] is more of a start-up style working hub whereas the UOW SmartSpace is more of a co-working hub," she explains.
"The expansion of these working hubs could see one for community-based organisations, local councils could establish one or another for more artistic communities."
Ms Murphy says through its own research, RDA Illawarra found many younger workers were finding the shift to remote working harder than more experienced employees because they were missing out on the mentoring that is imperative to learn new skills. Single workers were also finding the work-from-home model more challenging because of isolation.
"PwC research proposes that addressing these issues requires management to take a short-term and long-term approach, [and] cautions that employers who do not address employee expectations of flexibility stand to go backwards," Dr Frino adds.
---
Dr Betty Frino
Lecturer
Bachelor of Arts (Industrial Relations and Psychology), 1994
Debra Murphy
Chief Executive Officer, RDA Illawarra
Graduate Certificate in Management, 1997
Master of Business Administration (Human Resource Management), 1999