Parliaments ideally are supposed to mirror society but Australia is still struggling to boost female political representation. Outlook spoke to three UOW alumni to find out why they chose political careers and discuss their views on how to attract more women into politics.
---
Get a life – that's the best advice for any aspiring female politician, according to former New South Wales Liberal politician Judy Hopwood.
"Life experience is essential, and that means any job outside politics – from running a family, a business or a farm – because politicians need experience to inform decisions needed to shape legislation," Hopwood says.
A former nurse, Hopwood, 67, held the state seat of Hornsby for the NSW Liberals from 2002 until 2011, after serving a valuable apprenticeship as a staffer to former Federal member Philip Ruddock.
"When I entered parliament, my daughters were teenagers so I had to rely on my husband and a network of friends for help," she recalls.
"It was a struggle – I was living on about five hours' sleep because as well as parliamentary sittings and committee meetings there were also many issues in the electorate to deal with. Correspondence had to be done when the family was asleep."
Hopwood's term had many challenges, including surviving a reported purge by her party's right-wing faction in 2006 aimed at getting rid of the more moderates – an attempt which failed in her case due to the support of the local community and the then NSW Liberal leader, Peter Debnam.
Hopwood says she had a more liberal view on some contentious issues like medically-supported injecting rooms, which did not sit well with the right-wing faction.
Despite the pressures, Hopwood relished every moment of her political career, but after nine years she decided to pursue an academic path with a PhD in social sciences at UOW.
"Women can do whatever they choose given the opportunity," she says.
"Conditions for female politicians have improved since my day, thanks largely to the early cohort who sowed the seeds of change. They had to be really brave to stand up and voice their opinions."
On the Liberal Party's decision earlier this year to resist gender quotas, Hopwood says the party has historically resisted quotas, "but perhaps it's something it seriously needs to consider."
Hopwood feels she had some major wins during her term.
"One achievement that stands out was highlighting the plight of young people in nursing homes who were there because of catastrophic injury or a debilitating illness."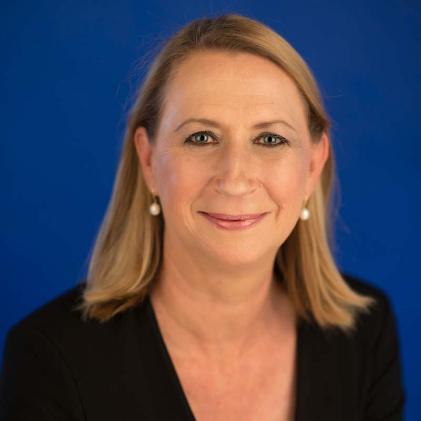 Federal member for Cunningham Sharon Bird feels the negativity of public life can sometimes scare off many aspiring female politicians.
"It can be a bit overwhelming, particularly when everybody can jump on social media to take some nasty shot at you," Bird says.
"My advice is if you have a passion for a policy area, keep that close to your heart. You won't always get what you want, but you will know what you're there for."
For Bird, 58, the passion has always been about fighting social inequities in education. A former high school and TAFE teacher who was active in the NSW Teachers Federation, Bird switched to federal politics in the Australian Labor Party.
"It dawned on me the real decision-making about policy and funding was in Parliament House."
In November 2004, when her two sons were teenagers, Bird was elected to the House of Representatives. She will never forget the feeling of walking into the chamber.
"It was both daunting and exhilarating, knowing my community had put their trust in me and now it was up to me to deliver," she recalls.
Inspiration in her life came from her parents, Bev and Kevin Reed, who taught their five children to reach out and help those who struggle in the community.
Her mother was her first role model.
"I remember when I was about 10 when Mum, with a group of other ladies and a few union fellows, helped establish the Warilla Women's Refuge in an old house on the beach, which was a first for the Illawarra," she recalls.
Bird says she has seen working conditions improve significantly for female politicians, particularly for those with families.
"Childcare is now available in Parliament House and late-night sittings are rare. Women were at the forefront of those changes, but there was also strong support from the many men who see their roles differently these days – they also want to be actively involved in their children's lives."
Another major win for women in her term was the election of Australia's first female prime minister, Julia Gillard.
"Young women and girls told me directly during her term that they found her election inspiring. I think many across the community will, now and in the future, question how harshly we judged Julia as prime minister," Bird says.
After nearly two decades of activism, Mithra Cox (main image) decided it was time to enter politics.
"Issues like climate change and sustainability can never be solved through individual action alone," Cox says.
"You can only find solutions to systemic problems through systemic change and the best way to do that is in politics."
The Greens candidate won a seat on Wollongong Council in 2017 and could not be happier.
"We have 50/50 gender equality and the culture is respectful, with people of all backgrounds prepared to listen to each other with open minds."
Cox, 41, comes alive just speaking about the visible difference she has helped to shape in Wollongong.
"In our first budget we managed to get funding to plant trees in the city's parks and streets – you can walk around Wollongong now and constantly see the new trees being planted.
"We have started to build inner-city cycle ways and increased the budget for footpaths – you can see improvements in every suburb and it's a direct result of council's campaign to make streets safer for kids to walk to and from schools."
Cox, a hip banjo-playing mother of two young children, is part of a young, environmentally switched-on cohort now taking their seats in Wollongong City Council chambers.She is unsure if her politics resonates with an upcoming generation.
"I don't know because how would you measure that, but I do know the Greens had heaps of women under 45 put their hands up at the recent pre-selection meeting – I hope I had something to do with that."
Cox says she has no plans to move into State or Federal politics at this stage.
"I don't think it's a good life for people with kids. I don't want to live away for 50 per cent of the year. It's a structural barrier, particularly for women, because it makes it very hard for anybody with caring responsibilities," she says.
On the hotly debated issue of sexual harassment, Cox says she has copped it often through social media.
"I welcome different opinions, but I block strangers who send me sexually explicit or irrelevant private messages."
---
Mithra Cox
Councillor, Wollongong City Council
Bachelor of Creative Arts (Theatre and Performance), 2000
Bachelor of Creative Arts (Honours), 2003
Sharon Bird
Federal Member for Cunningham
Diploma in Education, 1985
Judy Hopwood
Former Member of NSW Legislative Assembly
Doctor of Philosophy, 2021