The year 2020 at UOW was one of challenges, change, and optimism in the face of crises. The university sector was thrown one of its biggest problems to solve yet, overhauling the delivery of all teaching, learning and working, as the world was forced to adapt to a rapidly evolving way of life.
---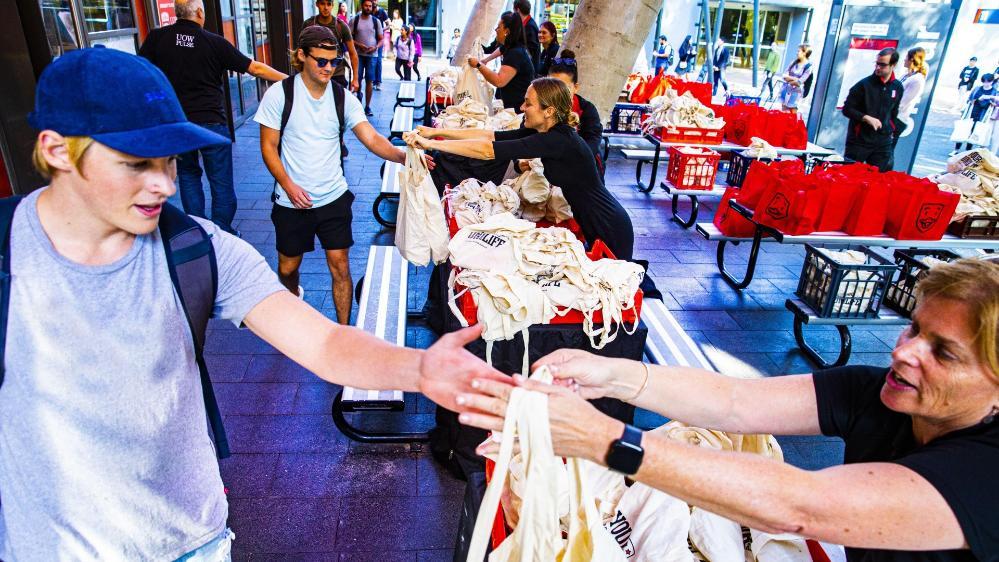 Bushfires and pandemic
The year 2020 was like no other, first with bushfires and then the COVID-19 pandemic disrupting the lives of UOW's students, staff, and communities, presenting some extraordinary challenges. However, the resilience and optimism of people coming together to embrace those challenges has been something worth celebrating.
Jaimey Facchin, Campus Manager of UOW Batemans Bay, and Sam Avitaia, Campus Manager of UOW Bega, both received the Vice-Chancellor's Special Award in acknowledgement of the tremendous response of both campuses during the days and weeks following the bushfires that devastated communities.
At the same time, Senior Professor Ross Bradstock and his colleagues from the Centre for Environmental Risk Management of Bushfires were explaining to Australia – and the world – the causes and behaviour of the unprecedented fires. Their expertise was also sought by the NSW Bushfire Inquiry with their input helping to shape the Inquiry's report and recommendations.
Just as the bushfires were dying down, the world was struck with the Coronavirus pandemic. UOW staff pooled resources to launch a food donation drive to support students and communities facing financial hardship due to the impact of COVID-19. The staff-led initiative provided some relief to students who had lost employment or were struggling to support themselves as a result of the virus outbreak.
Other UOW staff rose to the challenge by producing 3D printed face shields for hospital staff, and manufacturing sanitiser when supplies were in demand. Led by the Global Challenges initiative, the University's researchers have shifted their focus towards the learnings from both crises to develop more efficient responses to future challenges.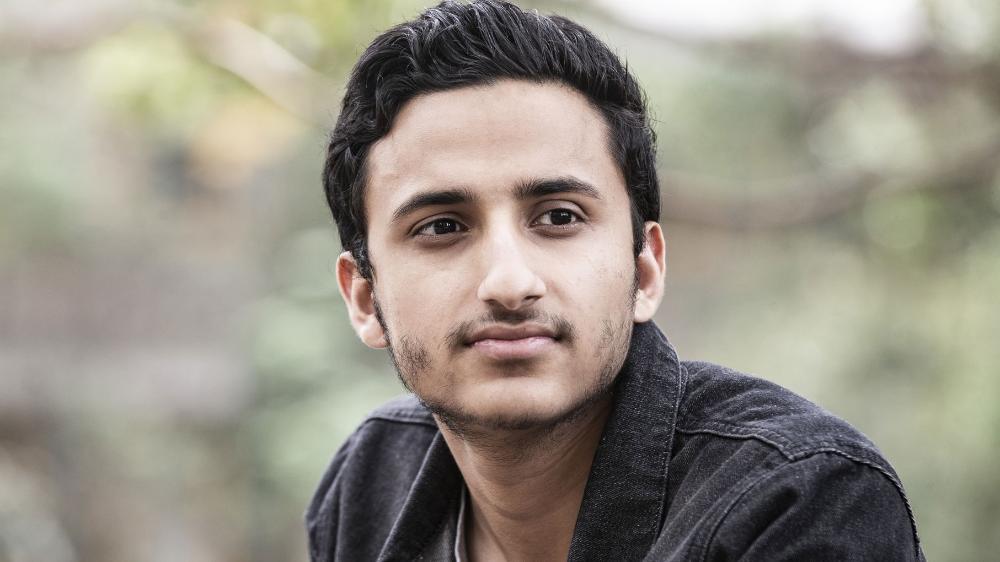 Awards and recognitions
UOW continued to make outstanding contributions to research and community engagement in 2020. Illawarra Health and Medical Research Institute (IHMRI) researcher and Motor Neurone Disease (MND) advocate, Professor Justin Yerbury, was named as a recipient of an Order of Australia Award (AM) on the Australia Day Honours List.
Three exceptional UOW academics, Dr Hironori (Nori) Onuki, Associate Professor Montse Ros, and Dr Sasha Nikolic, were recipients of the Citations for Outstanding Contributions to Student Learning at the Australian Awards for University Teaching.
Human rights activist, UOW graduate and aspiring doctor, Narayan Khanal, received the University's prestigious Robert Hope Memorial Prize for his extraordinary efforts to change the perception of refugees, particularly young refugees, and the contribution they make to Australia.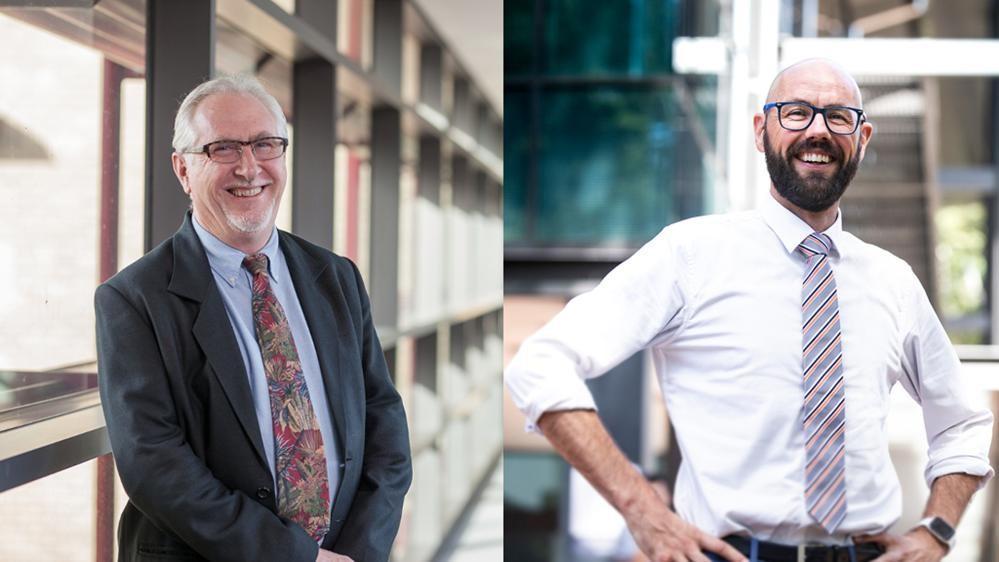 Research success
The University continued its mission to help improve society, through research, innovation and collaboration, with a number of highlights throughout the year.
Distinguished Professor David Adams and Distinguished Professor Antoine van Oijen were awarded $4.7 million for research in cryo electron microscopy, as part of the Australian Research Council's Industrial Transformation Training Centres (ITTC) initiative.
Distinguished Professor Antoine van Oijen was also awarded $1.5 million under the National Health and Medical Research Council Investigator Grant scheme for a five-year research project to develop a new approach to understanding and tackling drug resistance.
Two of UOW's eminent experts, Distinguished Professor David Adams, CEO and Executive Director of IHMRI and Dr Monique Francois from UOW's School of Medicine and IHMRI were awarded $1.2 million by NSW Health's Cardiovascular Research Capacity Program to improve health outcomes for patients with cardiovascular disease.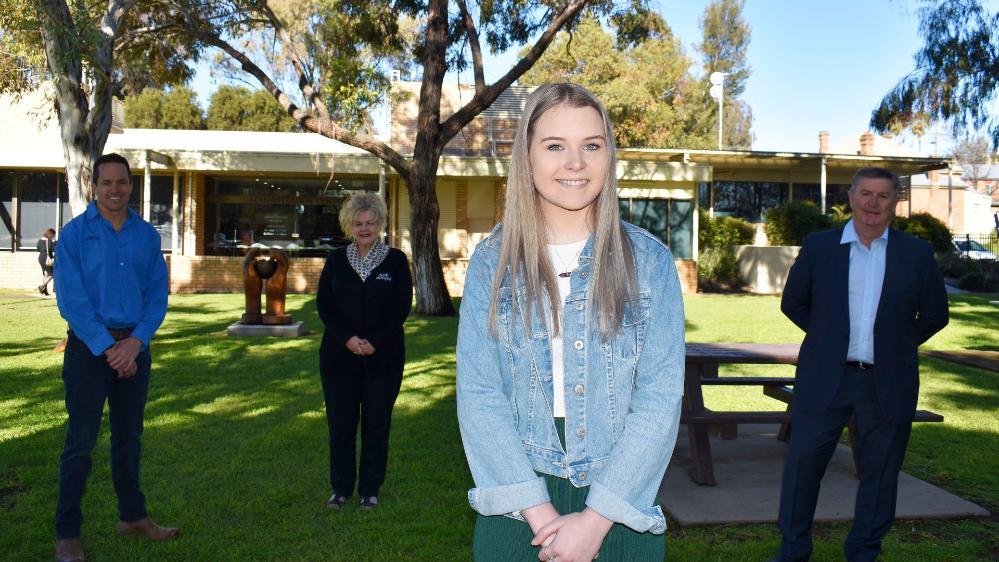 Student success stories
UOW's students and graduates enjoyed the spotlight for their innovations, leadership and ideas to change the world.
UOW graduates and founders of Industry Spec Drones, Julian van den Berg and Jason Clissold, were awarded $1 million in federal grants to manage biosecurity hazards on shipping containers using unmanned aerial vehicles and hyperspectral imaging techniques.
Seven undergraduate students won Westpac Young Technologists Scholarships for their passion about technology and eagerness to explore its potential for good. The Scholarship is valued at $15,000 over three years and includes a development program, which involves mentoring, paid internships and overseas learning experience.
UOW Bachelor of Nursing student Meg Kelly was awarded the 2020 Mudgee Region Community Scholarship. The Scholarship recognises the academic excellence of Indigenous students from the Mudgee region and aims to provide aspiring local students the highest standards of clinical training and exposure to leading-edge research in the nursing profession.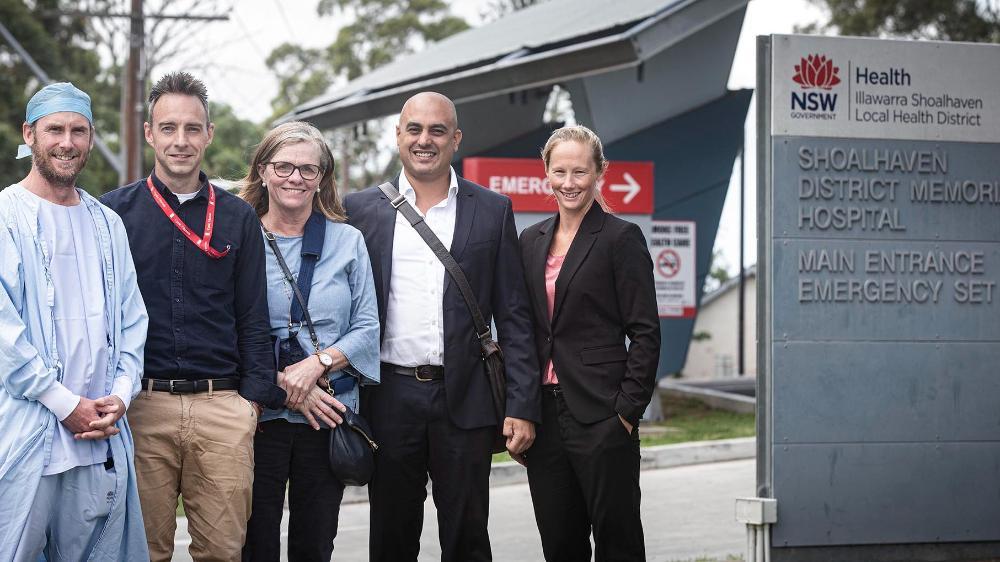 Milestones
UOW celebrated 10 years of delivering medical training throughout the Murrumbidgee and Shoalhaven regions and supporting the community with critical care assistance.
The University has a strong focus on preparing doctors to practise in regional, rural and remote settings through training in local general practices, Aboriginal Medical Services and local hospitals. The University's Doctor of Medicine (MD) program addresses the critical shortage of medical practitioners outside major cities by focusing on actively recruiting students who have rural backgrounds.
UOW's Early Start also celebrated its fifth-year milestone. It was established in 2015, funded by a $31 million grant from the Federal Government and a $7 million donation from the Abbott Foundation, specifically for the establishment of the Discovery Space.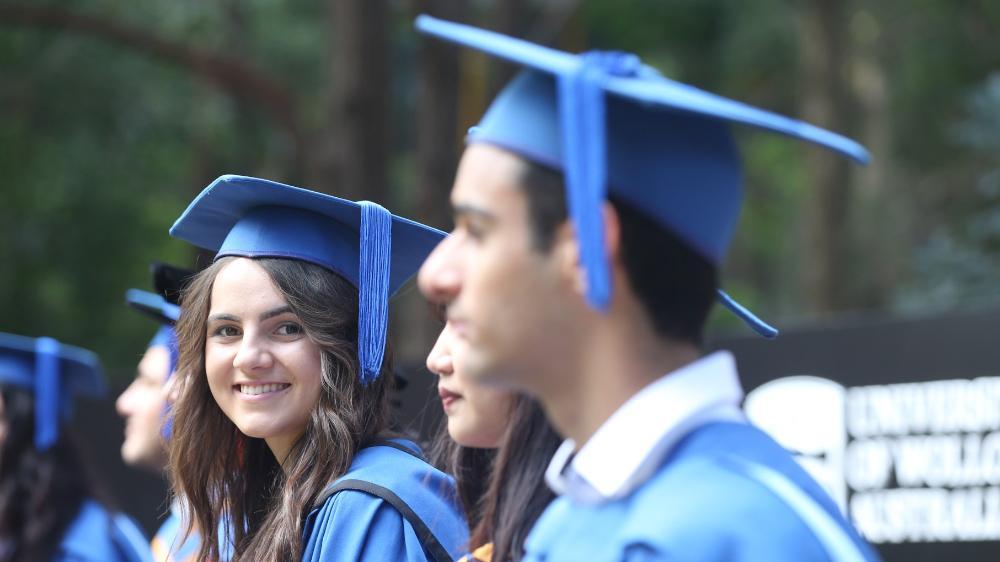 Ranking success
The University continued its rankings success, confirming its place as a research-led university of global standing.
In the Good Universities Guide 2020, UOW received a fivestar rating across all undergraduate educational experience benchmarks. UOW ranked above other NSW universities for learner engagement, learning resources, skills development and for the qualifications of its teaching staff.
UOW also secured a spot in the world's top 200 institutions in the 2021 QS World University Rankings, jumping 16 places to achieve a rank of 196th globally and 10th in Australia. The QS 2021 World University Rankings
50 under 50 placed UOW 14th in the world and 2nd in Australia, while the THE Young University Rankings placed UOW 26th in the world and 4th in Australia.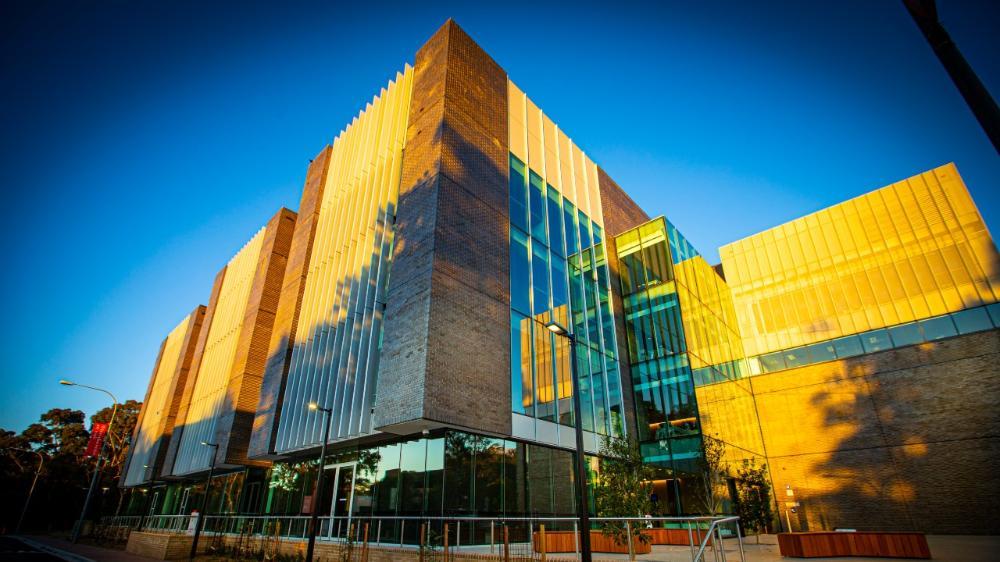 Building the future
The University fulfilled its vision to build a world-class research and learning environment for current and future generations to come.
A new state-of-the-art creative arts and social sciences building was opened and dedicated to retiring UOW Chancellor, Ms Jillian Broadbent AC, in recognition of her outstanding contribution to the University, naming it the Jillian Broadbent Building.
The University envisions the building becoming a key driver of innovation and growth in the Illawarra region thanks to the enormous opportunities it provides for creative expression and skill development.
Innnovation hub
In collaboration with the Federal Government, the University inaugurated the Nowra Industry 4.0 Hub at its Shoalhaven campus to support the community with access to tools to create a thriving economic future.
The $2 million Innovation Hub aims to connect the Nowra regional agri-business sector with the latest technologies and research.
UOW foresees the new hub will further boost the economy of the Shoalhaven region which has a strong history in agri-business, manufacturing and defence industries, as well as a skilled labour force.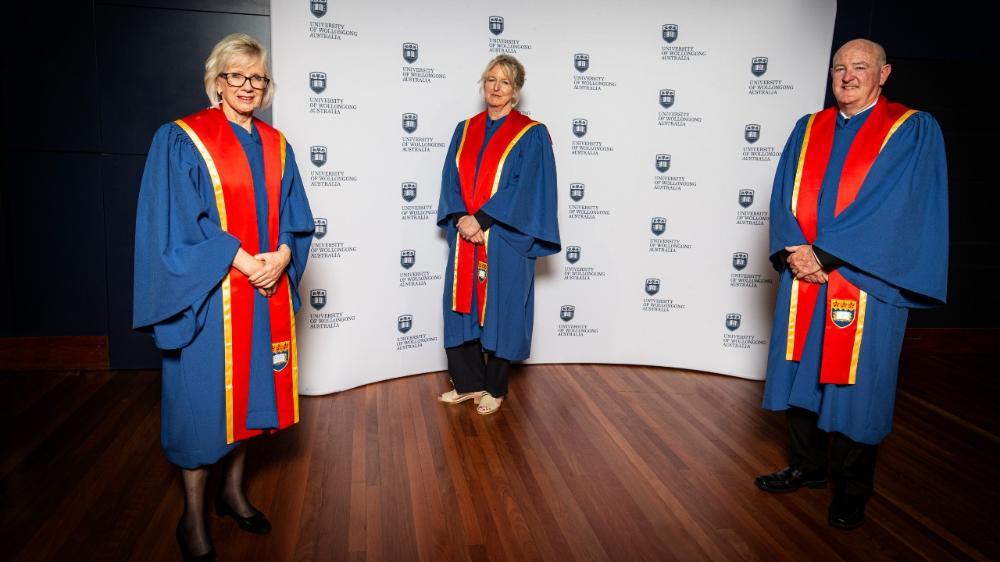 From left to right, Julie Renwick, Deborah Ely AM and Peter Fitzgerald. Photo: Mark Newsham.
Celebrating change-makers
Three exemplary community members were admitted as Fellows of the University during the annual Fellowship and Alumni Awards Dinner. Julie Renwick, Deborah Ely AM and Peter Fitzgerald, pictured above from left to right, were conferred by UOW Chancellor Christine McLoughlin.
Deborah Ely AM is an outstanding and visionary leader who has worked tirelessly to enrich the artistic fabric of society – both in our region, and on a national and international scale.
Since 2006, she has been Chief Executive Officer of Bundanon Trust, a Shoalhaven cultural icon that supports arts practice and engagement through residency, education, exhibition and performance programs. Her inspiring vision for Bundanon Trust has elevated it as a national site of Indigenous, environmental and art historical significance, and a regional hub for cultural and creative interaction and scientific endeavour. Working with UOW, Deborah has provided countless opportunities for teaching and research staff, professional staff, students and community members to contribute to the global arts dialogue.
In 2011, UOW and Bundanon Trust formalised an already long-running partnership that supports creative arts and environmental stewardship while developing the next generation of creative thinkers.
Julie Renwick has been a fundamental driver in UOW College Australia's success, leading exceptional gains across program development, student outcomes and governance with more than 25 years of distinguished service. Joining UOW College Australia as a teacher in 1995, she was energised by her students' determination to overcome barriers to achieve academic success.
Appointed General Manager in 2013, Julie steered UOW College Australia to bold new heights. She oversaw the development of countless new programs including the Connect to UOW course for students from low socio-economic backgrounds – which enjoyed a 100 per cent completion rate in its first year. Under Julie's leadership, student outcomes grew exponentially. UOW College Australia delivered more services to more students and achieved the highest enrolments, progression rates and satisfaction scores in the organisation's history. She introduced impactful student support programs including mentoring, buddy, and wellness schemes, ran successful English for Tertiary
Studies offshore courses, and hosted study tours from across the Asia-Pacific.
Through an esteemed career and enduring commitment to advancing education and business in the Illawarra, Peter Fitzgerald has helped create a brighter future for our region and its people. He joined KPMG's Wollongong office – then known as Peat Marwick Mitchell & Co – as an undergraduate accountant, making Partner at just 30 years of age. He was to spend his entire career with the Illawarra's only international professional services firm, including 21 years as Managing Partner. A lifelong local and a proud UOW alumnus, Peter gave innumerable young UOW graduates their start. He has forged strong links between UOW and local business for the benefit of the University, its students and staff, regional industry and the wider community.
In his 13 years as a member of the University Council, Peter played an integral role in the University's growth and prosperity.
He is also particularly proud of his part in bringing the University's Innovation Campus vision to life as a member of the Innovation Campus Oversight Committee.