An interest sparked during an undergraduate product marketing subject, combined with a personal passion for automobiles created the perfect formula for a diverse marketing and PR career journey for UOW Business alumnus, Ross Purdy.
---
A student internship with Toyota, via a dream job working on Rockstar Games' Grand Theft Auto, eventually led him to his current role with one of the world's most recognised brands - Tesla.
While the name Tesla tends to conjure images of futuristic automobiles and space exploration - given its association with sister company, Space X - in Australia, a big focus of Tesla's sits is in sustainable energy. The company's energy mission is to accelerate the world's transition to sustainable energy through renewable energy generation and storage.
As Marketing Manager for Tesla's APAC Marketing division for Energy, Ross works closely alongside their team of software, construction, mechanical and electrical engineers, giving him direct insight into how and why the technology has been developed.
"By watching the research and development of products I am able to think about the go-to-market strategy at each stage," he explains.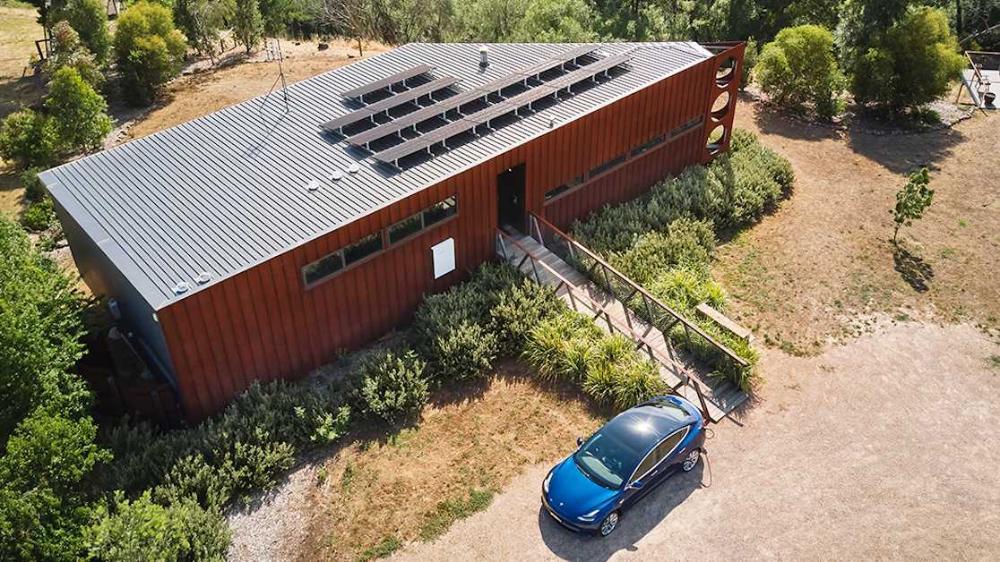 A sustainable resort in Hepburn Springs VIC, powered by the sun.
Regarded as the one of the world's most innovative brands, Tesla's Founder and CEO Elon Musk is not a believer in mass paid Above The Line (ATL) advertising, focusing instead on clever tactics and product experiences to leverage the brand's already loyal advocates, encouraging media interest and word of mouth.
Ross has been challenged to divert away from traditional marketing techniques, to deliver pioneer, experiential and forward-thinking promotional programs that push brand awareness and customer acquisition.
"Tesla has a unique proposition in that it has high brand equity built around trust. We are able to execute improvements quite quickly. We might not always be perfect, but we test and learn and continuously improve based on feedback from our customers".
Within Tesla's ecosystem of products, Ross mainly works with scalable energy products such as the Powerwall, Powerpack and Solar Roof.
Sparked by an exchange between Atlassian Co-Founder Mike Cannon-Brookes and Tesla Founder Elon Musk, in 2017 the world's biggest Powerpack battery was built in South Australia under an agreement between Tesla, Neoen and the former South Australian government.
"Cannon-Brookes approached Musk via Twitter asking if he funded the project, could Tesla stop the regular power blackouts in South Australia. Telsa broached the project with the South Australian Government, who then put the challenge to Telsa offering to fully fund the project if it could be commissioned within 100 days," he recalls.
Whether this public transaction was a well-oiled publicity stunt or not, the project was delivered in less than 100 days, and since then the 100 megawatt capacity Hornsdale battery has saved South Australian electricity consumers $40 million per year and has provided grid stability during tumultuous weather events.
"There are currently plans for the battery to be expanded, as well as other state governments to come on board with similar projects," Ross adds.
As the world's leading vertically integrated energy and motors company, Tesla continues to innovate, scale and reduce the costs of commercial and grid-scale systems, with the goal of ultimately getting to 100 per cent renewable energy grids.
"Much of Tesla's software is open source, encouraging more companies to access the software and roll out their own sustainable technologies. While Tesla products are perceived to sit at a price point above what the average Australian may be able to afford, Tesla is already leveraging economies of scale, bringing costs down and enabling the technology to become more accessible to all Australians," he says.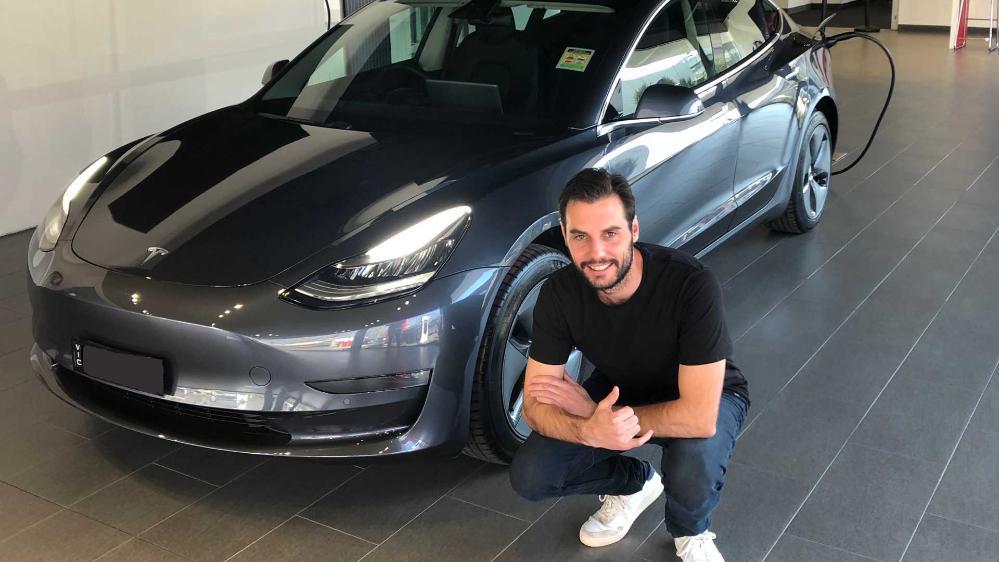 The first Tesla model 3 to be sold in Australia, August 2019.
Tesla is not just all talk, they are serious about sustainable energy becoming the norm, which can be seen in the unveiling of South Australia's Virtual Power Plant in 2018. With the support of South Australian Government, the program was designed in phases to demonstrate the viability of a virtual power plant to reduce energy costs for households and support the energy grid in ways that could reduce energy costs for all South Australians.
The trial involved 1,100 Housing SA properties (South Australian public housing) being fitted with solar and battery storage systems. Tesla and the SA Government are now evaluating the trial and thousands more dwellings are planned.
In Tesla's 2019 Impact Report, the company rejected the old fashioned notion that a sustainable future is not economically viable after they generated a Free Cash Flow of more than $1 billion in 2019 alone. The hope is that Australian state governments start to follow the lead of South Australia when it comes to clean energy.
While there has been no formal communication from Tesla around its alignment with the United National Sustainable Development Goals (SDG's), it is easy to see that they are setting a standard around how global organisations should be shaping their mission and operations. Ross identified that Tesla touches on:
SDG 5: Gender equality (through their female engineer accelerator programs)
SDG 7: Affordable and Clean Energy (reduction of carbon emissions through their product ecosystem)
SDG 10: Reduced inequalities (via numerous staff diversity programs)
SDG 11: Sustainable Cities and Communities (building virtual power plants and sustainably run housing)
SDG 12: Responsible consumption and production (by delivering minimal impact end to end supply chain through reductions in water usage, use of solar, battery recycling, recyclability of all physical product elements)
SDG 13: Climate Action
Tesla's core values sit around not cutting corners and not settling. They encourage staff to constantly strive to improve the accuracy and reliability of the services being delivered. There is great emphasis around the respect of, and encouragement of, people.
"I always want to deliver the Tesla values as they closely align with my personal values," Ross affirms.
---
Ross Purdy
Bachelor of Commerce (Marketing), 2010