Each year, UOW Alumni Awards uncover exceptional alumni who are making a mark in the world. In 2020 we proudly celebrate the achievements of four outstanding winners who are taking great strides in their careers, creating innovation in business, demonstrating professional excellence and having a remarkable impact on society.
---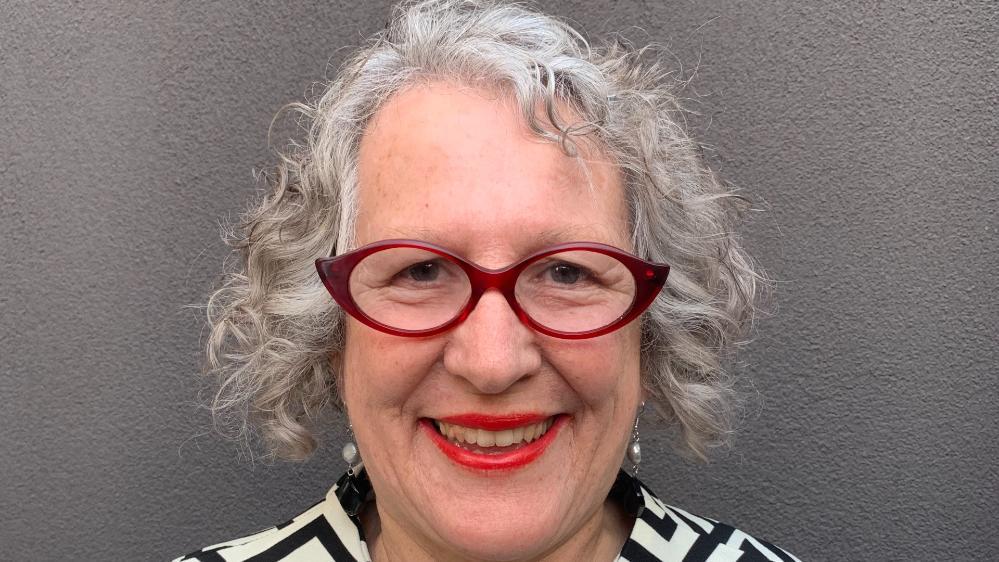 Carol Kiernan
Alumni Award for Social Impact
Carol Kiernan has dedicated her life to enabling safer, more empowered communities at home and abroad, both as a leading national and criminal intelligence expert and a passionate champion for social improvement.
In a distinguished career spanning more than 40 years, Kiernan has reshaped the landscape of our national security. Most notably, she established the National Missing Persons Unit in the late 1990s, delivering crucial cross-jurisdictional law enforcement coordination for the more than 30,000 missing persons cases reported nationally each year. She also created the annual National Missing Persons Week program to generate awareness, prevention, location and support for those affected.
Hailed internationally as best practice, Kiernan's ground-breaking work in this area led other countries to seek her assistance in establishing their own missing persons initiatives. Rotary International awarded the Paul Harris Fellowship to Kiernan for her exemplary work in the community.
Kiernan established and managed an Australian Federal Police branch providing strategic intelligence on domestic and international crime, terrorism and security threats, and was part of the team that led the transition of three different agencies into what is now the Australian Criminal Intelligence Commission. She continues to serve as an intelligence and communications consultant in Australia, the United States and the Philippines.
Kiernan has an innate drive to foster supportive communities. An experienced writer and published author, she has given much time and energy to nurturing strong support networks for fellow creatives, including building a mutual support group for writers in Serbia while on assignment in Belgrade for the World Bank. She edited and arranged the publication of a collection of the writers' short stories, donating the profits to support education for disadvantaged Serbian children.
Later, while in Washington DC for the World Bank, she led a range of valuable initiatives to support dislocated partners and families of the organisation's staff. Among these was a professional development program supporting spouses to find meaningful work.
In recent years, Kiernan has poured her passion into achieving equal recognition for women in Australia's highest national honour system, the Order of Australia, as a co-founder of the Honour a Woman movement. Since its inception in 2017, the volunteer-led movement has made genuine strides in its mission to achieve parity, inspiring national and state-based initiatives that are slowly increasing the nominations and awards for deserving women. She continues to push for more rapid and sustained progress.
Through both her professional career and volunteer work, Kiernan has made a significant and lasting contribution to communities in Australia and around the world. She has consistently demonstrated considerable compassion and humanity, working tirelessly for positive social change and bringing those around her into her vision for a better tomorrow.
Carol Kiernan
Bachelor of Arts, 1977
Bachelor of Arts (Honours), 1978
---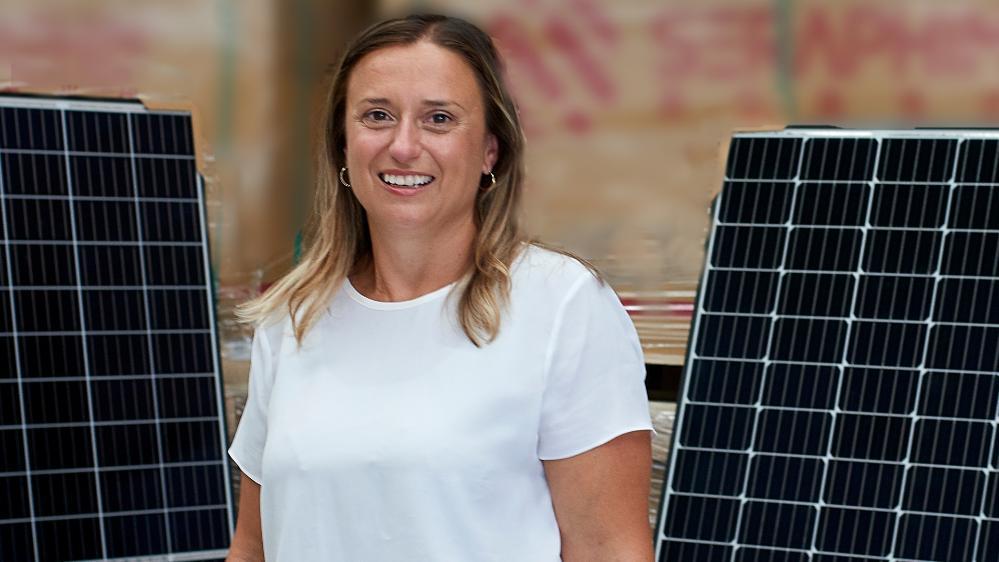 Katherine McConnell
Alumni Award for Innovation and Entrepreneurship
With a profound passion and exceptional entrepreneurial talent, Katherine McConnell is placing sustainable energy innovations and home improvements within reach of more Australians.
McConnell is the Founder and CEO of Brighte, one of the nation's fastest-growing and most innovative fintech companies. Brighte exists to make solar, battery and home improvements affordable to all, launching four years ago with a unique marketplace platform that connects homeowners with vendors and also provides on-the-spot finance with zero per cent interest payment plans. Homeowners can quickly find the right vendor at the best price with rapid financing, while vendors benefit from a sophisticated point of sale tool which supports their business cashflow and a steady stream of customer leads.
The first to bring a fully digital, instant financing option into the home, Brighte has disrupted the relentlessly growing market for sustainable home energy improvements. It has since obtained an Australian Credit Licence and also launched a personal loan for residential homeowners making home energy or improvement purchases.
In just four years, Brighte has approved more than $500 million in finance for more than 60,000 Australians – saving customers more than $30 million in energy expenses annually and generating more than 240 megawatts of clean energy to date. In the last three years, its growth rate has run at almost 9000 per cent, with annualised revenue above $20 million.
McConnell has captured the attention of top-tier investors and is widely recognised by industry for her entrepreneurial excellence. She has received a slew of awards since 2016, most recently named 2020 Telstra Medium and Large Business Award winner for NSW and a finalist in the Veuve Clicquot BOLD Woman Awards.
Last year, she won the Australia Fast Female category for fastest-growing technology business with a female founder and took silver in the Australia overall category for second-fastest growing technology business nationally in the 2019 Deloitte Technology Fast 50. Brighte was also awarded fourth-fastest growing technology business in the Asia Pacific in the 2019 Deloitte Technology Fast 500.
In a sector where female leaders are chronically underrepresented, McConnell is both influential and inspiring. She has built a predominantly female C-level executive team, supports flexibility for working parents and actively champions the development of female leaders through involvement in a diversity of groups. She also supports the start-up community, providing advocacy to new founders and speaking regularly on panels and at events.
McConnell is an extraordinary entrepreneur and innovator, building Brighte from the ground up into a phenomenally successful entity with genuine impact – not only for consumers, businesses and investors, but for a brighter future for our planet.
Katherine McConnell
Bachelor of Arts / Bachelor of Commerce (Japanese, Economics & Management), 1999
---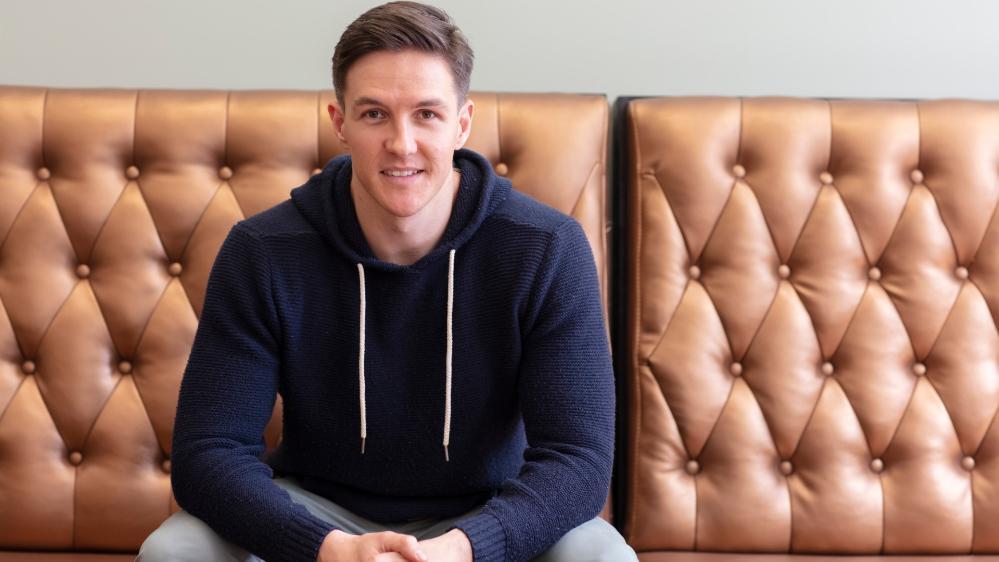 Rick Martin
Young Alumni Award
Rick Martin has built an extraordinary career at the nexus of social entrepreneurship, people and technology design, working to tackle complex human issues through empathy in inventive new ways.
Martin is Co-founder and Chief Executive Officer of Equal Reality, a tech startup that harnesses virtual reality (VR) to create immersive training in inclusion, diversity and soft skills. Founded in late 2016 with former UOW student Brennan Hatton, the company has developed innovative proprietary software for the creation of high-quality simulations focused on human social interactions.
Users can effectively step into the shoes of another person, experiencing firsthand how discrimination or inappropriate behaviour feels. Equal Reality's VR simulations also allow users to practise social interactions in a safe space that they can control.
In a few short years, Martin has guided the company to remarkable success. He shares his time between Australia and the United States, leading a borderless global team of community builders and change makers that stretches from Silicon Valley to London, South America, Vietnam, rural Australia and beyond.
Equal Reality's product is utilised by Fortune 500 companies, governments and military organisations to transform their learning and development programs. Among its impressive client list are Google, Amazon, JP Morgan, Procter & Gamble, Intel, Thales, PWC, NSW Police and the Royal Australian Navy. Equal Reality also partners with a host of leading international universities.
A creative and dynamic entrepreneur, Martin is an esteemed alumnus of MIT's Global Entrepreneurship Bootcamp, the United Nations' UNLEASH Innovation Lab for Sustainable Development Goals, Remarkable Inclusive Startups and Advance Queensland's Hot DesQ program. Equal Reality also won a place in Washington DC's prestigious Halcyon Incubator program and was one of a handful of top innovators selected by industry body JFF Labs.
Martin is committed to social justice, embedding in his company culture a shared vision of using immersive technology to help humanity progress compassion, knowledge and understanding for a more inclusive world. Last year, he made the coveted Forbes 30 Under 30 list, singling him out as an inspirational young entrepreneur determined to create a better future.
He remains deeply engaged with education and recently signed an MOU with Johns Hopkins University to work with its globally renowned School of Nursing to build Equal Reality's VR-based inclusion training into preparing future generations of nurses. The company was awarded the Institute of Learning Professionals' Learning Technology of the Year and Technical.ly DC's Invention of the Year, and is partnering with Cornell University and ViacomCBS to build the next generation of its technology.
Martin is an impressive young leader committed to advancing diversity and inclusion through technology. He exemplifies the power of entrepreneurship to illuminate a brighter path forward for humankind.
Rick Martin
Bachelor of Commerce (Finance) / Bachelor of Laws (Graduate Entry), 2014
---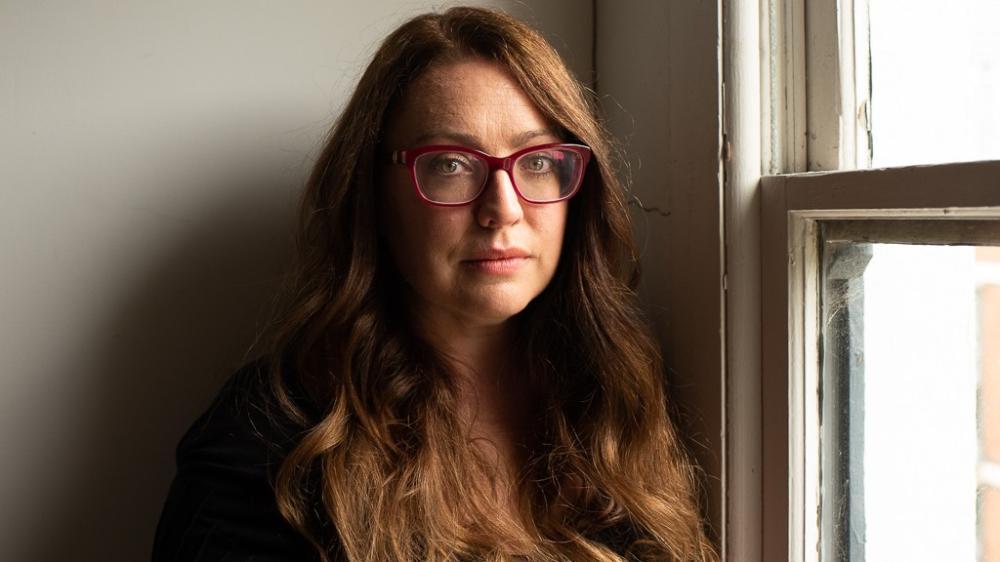 Photo by Chelsea Thistlewaite.
Vanessa (Van) Badham
Alumni Award for Professional Excellence
In a high-profile career as a writer and activist, Vanessa (Van) Badham has demonstrated extraordinary creative talent and courage to simultaneously challenge and entertain.
Badham is a celebrated theatremaker, journalist, critic, academic, activist, novelist and broadcaster known for her unflinching, often controversial socio-political commentary. For more than two decades she has roused audiences through her works for stage and musical theatre, with more than 100 professional productions internationally.
Her works have won acclaim at the Edinburgh and Adelaide Festivals and she was the first Australian selected for the New York Summer Play Festival. Badham's productions have graced prestigious theatres and film festivals across Australia, the United Kingdom, Europe, the United States and Canada, and her recent theatre project, Banging Denmark, sold out its month-long Sydney Opera House season. In 2020, she has been commissioned for new plays by Sydney Theatre Company, Melbourne Theatre Company, Malthouse Theatre and Western Australia's Black Swan State Theatre, adding to a portfolio of long-term development commissions.
Badham is a prolific published writer, with numerous play scripts, a novel, several chapters in anthologies and a non-fiction book in progress for Hardie Grant. She has been widely recognised for her work, winning multiple New South Wales, Western Australia and Queensland Premier's Awards along with a slew of industry awards. She was among the Australian Financial Review's 100 Women of Influence of 2017 and was a 2020 NSW Premiers Literary Award finalist.
As a journalist and commentator, Badham brings her passionate lens to some of society's most divisive and important issues. She has offered searing insights that refuse to skirt around the tough facts as a columnist and arts journalist for The Guardian since 2013, and has written extensively for Fairfax papers, Britain's Daily Telegraph, ABC Online, Women's Agenda, Cosmopolitan, and many more. She has been a commentator on Sky News TV's Politics HQ and regularly features on ABC TV's The Drum and Q&A, among countless other broadcast appearances.
Badham has shared her expertise as an academic and teacher for leading universities and industry bodies. She was a keynote speaker at a UNESCO conference in Rome on cultural depictions of violence against women, and delivered a powerful keynote on women, the theatre and activism at the Women Playwrights International Conference in Sweden in 2012. She is Chair of the Queen Victoria Women's Centre Trust, represents her profession on numerous committees, and served on the Ministerial Advisory Council for the Minister for Women in Victoria.
Badham is one of UOW's foremost creative writing graduates, leveraging her talents to provoke critical thought and entertain audiences around the world.
Vanessa Badham
Bachelor of Creative Arts (Creative Writing), 1996
Bachelor of Creative Arts (Honours), 2000
Bachelor of Creative Arts / Bachelor of Arts, 2002