Life in the third world has never been easy. Access to health care, sanitation, education and general safety has been a constant battle for many. The Coronavirus pandemic has added a whole new layer of health management to an already underprivileged nation.
---
More than a decade ago, the Kokoda Track Foundation (KTF) was established - an international aid and development organisation which aims to improve the lives and futures of Papua New Guineans. In 2014, UOW alumnus Mike Nelson joined the KTF as Chief Operating Officer, inspired by his sister Genevieve Nelson who is one of the organisation's co-founding directors and CEO.
KTF works in partnership with communities, government and other partners to design, deliver and evaluate effective development activities in the areas of education, health, leadership, livelihoods and equality.
As part of the organisation's Teach for Tomorrow project, more than 3,600 elementary school teachers have been trained across 14 provinces, keeping more than 136,000 children in school. The Project also delivers specialised in-service and upskilling on critical issues including gender based violence, child protection and inclusive education.
In 2019, under KTF's PNG Schools Project, they supported 35 schools and more than 3,500 students with the provision of teachers, resources and building maintenance including WATSAN and solar infrastructure.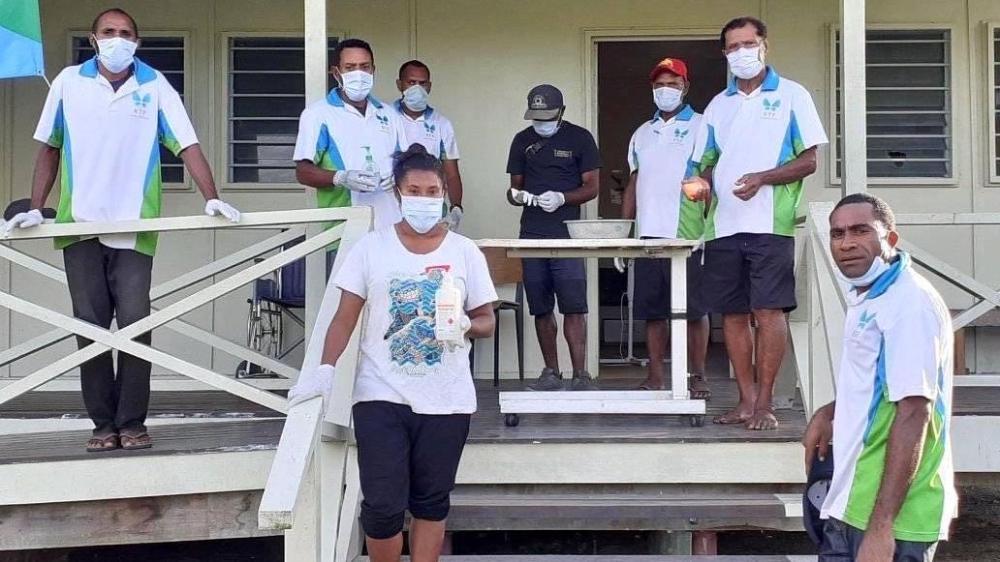 Additionally, KTF's health program has supported more than 40,000 people to access primary health care such as immunisations for infants and children and pre and post-natal care, including supervised deliveries for mothers.
Determined to keep making a difference and with an innate passion for international development, Mike Nelson managed to squeeze in three trips to PNG in the lead up to the COVID-19 pandemic, where he was able to make some valuable progress with his local teams overseeing these programs.
"My last trip was to the remote Porgera township in Enga Province in March just prior to borders closing. At that time, I never thought international borders would close down and I certainly never thought they would remain closed for this long."
Mike says the pandemic has drastically affected the work KTF does on the ground with communities in PNG.
"Everything has changed! We've pivoted all our projects in response to the pandemic. The initial response saw us use our networks to distribute urgently required accurate information about COVID-19 – social distancing, hand washing, use of masks, isolation etc all of which was foreign. It was foreign to us living in cities like Sydney, can you imagine how foreign it must have been for communities living in remote parts of PNG with no access to electricity and running water?" he highlights.
KTF operates and supports 12 aid posts and health facilities along and around the Kokoda Track and their health program was suddenly and unexpectedly thrust into overdrive.
"Overnight, this project became our most important. Our health workers were trained to provide awareness to their communities on how to prevent the spread of COVID-19. A large supply of PPE and handwashing equipment was also sent to these health centres to protect the health workers and broader communities.
"Likewise, KTF's women's groups pivoted from making and selling female sanitary packs to making face masks based on CDC and WHO standards – we shipped hundreds of kilograms of material to them and their businesses are growing each day with significant demand for PPE," Mike says.
KTF's three colleges, where 450 students are enrolled to upgrade their qualifications to Grade 12 enabling pathways to tertiary-studies, were closed for the initial state of emergency that was declared in PNG. They have since re-opened under strict new social distancing processes. Learning was moved online with subject specific Facebook learning groups established.
"We had been working hard up until this point to transition to learning with tablet technology, so thankfully we were already halfway onto e-learning when the pandemic hit," he says.
Whilst it's been less than ideal to work with leaders and communities in PNG remotely, KTF and their communities and partners in PNG have risen to the challenge.
"My team in Australia is in contact with the team in PNG, our partners and the communities where we work on a daily basis. We use every form of communication technology imaginable – phone calls and texts, WhatsApp, Facebook, email, Slack – you name it! We're on Zoom for hours every day," he adds.
Up until recently, PNG had successfully suppressed the Coronavirus outbreak, with only a handful of cases. This rapidly changed, with 80 per cent of all cases in the country being recorded in the late July, early August.
Mike explains how PNG hasn't had a strong opportunity to test for COVID-19, however, with testing now increasing, the country has recorded a growing number of infections, mainly in, but not limited to the nation's capital Port Moresby.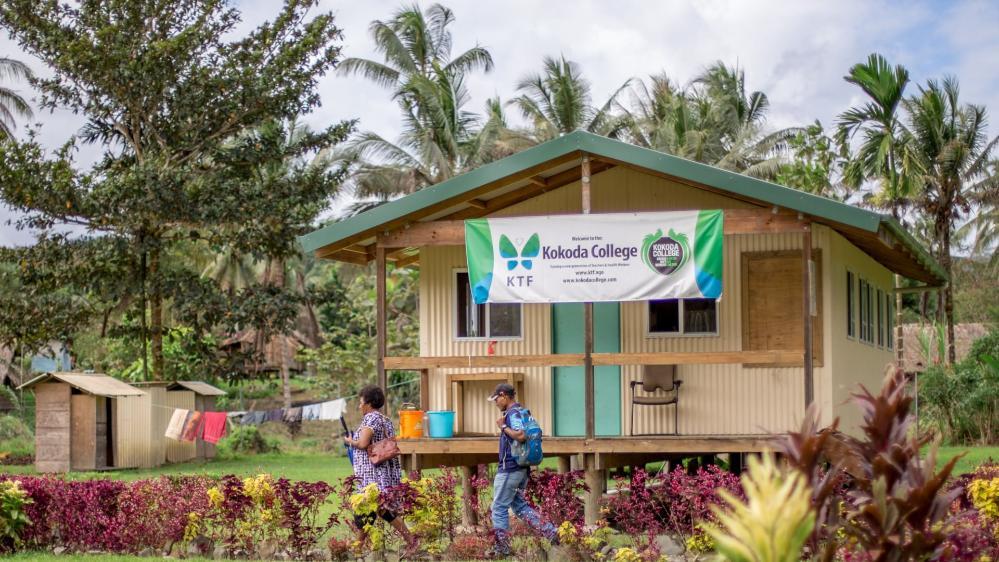 "Although PNG acted swiftly in the early stages of the pandemic with international border closures, lock downs, curfews and restricted domestic flights, I suspect that the virus had already started circulating and now that testing is being made available we will begin to see a large jump in cases and sadly, deaths," Mike predicts.
Being responsible for the safety and security of his team in PNG, from project coordinators to teachers and frontline health workers, this is particularly difficult for Mike.
On July 17, PNG was hit with further misfortune when it was struck by a massive 7.0 magnitude earthquake, 90 kilometres from Popondetta, the provincial capital of Oro, home to the Kokoda Track. Communities were shaken, thousands of houses and structures collapsed, roads were damaged and water sources obliterated.
"I think it's safe to say that 2020 is a year we all want to forget. Unfortunately the past few weeks have been relentless. Countless communities where we work lost their water supply. KTF responded immediately by sending teams to the disaster struck areas. Within days, we'd installed new water tanks and provided water containers to over 500 households."
Despite the significant challenges posed by COVID-19 and the recent earthquake, Mike says he's confident that his team at KTF will be able to sustain the work they do in PNG remotely.
"I have some of the most amazing teams based in Port Moresby, Kokoda and Balimo. Our staff in PNG and Australia are all extremely passionate about what they do – each and every day they give it their all," he says. "They continue to carry on helping communities and making a significant impact in the lives of thousands of people. I have enormous trust in the teams on the ground continuing to represent the KTF family during this time".
Mike is very much looking forward to getting back to his almost fortnightly trips to PNG when international travel restrictions from Australia are lifted.
"I thought I'd enjoy a less hectic travel schedule but to be honest I don't. I miss PNG, its peoples, its incredible landscapes and the never-ending adventures that always await me when I arrive on her shores," he shares. "It is the most culturally diverse land on the planet - a land of a thousand tribes and a land of a thousand adventures. I miss the excitement and the connection most of all.
"My team and I have never worked harder – changing the way we work, responding to the emergencies whilst also continuing to deliver life changing projects.
"We need to be optimistic – it's the only way. We are all in this together and together, we will get through this."'
Find out more about KTF at: www.ktf.ngo
---
Mike Nelson
Bachelor of Commerce, 2010