As a five-year-old, Jake Lapham featured in a home movie with a toy microphone in hand, parroting select words he had heard on the nightly news about a nearby bushfire.
---
"The fire was at Mount Kembla (near Wollongong) where I grew up and I must have been fascinated by the television reporters talking about things like the falling ash," Lapham explains with a laugh.
The video proved uncannily accurate in portraying the future of the now 24-year-old video journalist and UOW alumnus.
So far, in his short career working for the ABC, Lapham has covered the recent South Coast bushfires in an area close to Lake Conjola where two people died, protests in Hong Kong and the COVID-19 pandemic.
He is one of an army of journalists worldwide who are willing to report from the front-line on chaos arising from crises and disasters, sometimes at high personal risk.
It is recognised within the industry that mass media plays a special role in keeping the public informed during a crisis. A 2015 international case study on the role of media during a crisis neatly encapsulated both the power and responsibility:
The media can calm the populace and encourage them to do positive actions, and vice versa, terrorized (sic) the populace and create chaos.
"I agree wholeheartedly," Lapham says.
"ABC does emergency broadcasting really well. It's drummed into their journalists that great care is needed to deliver clear and accurate messages without inflaming the situation, especially when your audience is often already stressed and anxious.
"Social media can be helpful for both the journalist and the public who can fill in a few gaps or add a picture or two, but to avoid confusion I tend to leave warning updates on issues such as evacuations to the relevant authorities," he adds.
Lapham says another challenge for any journalist is maintaining balanced reporting when a crisis involves different parties where emotions run hot on both sides.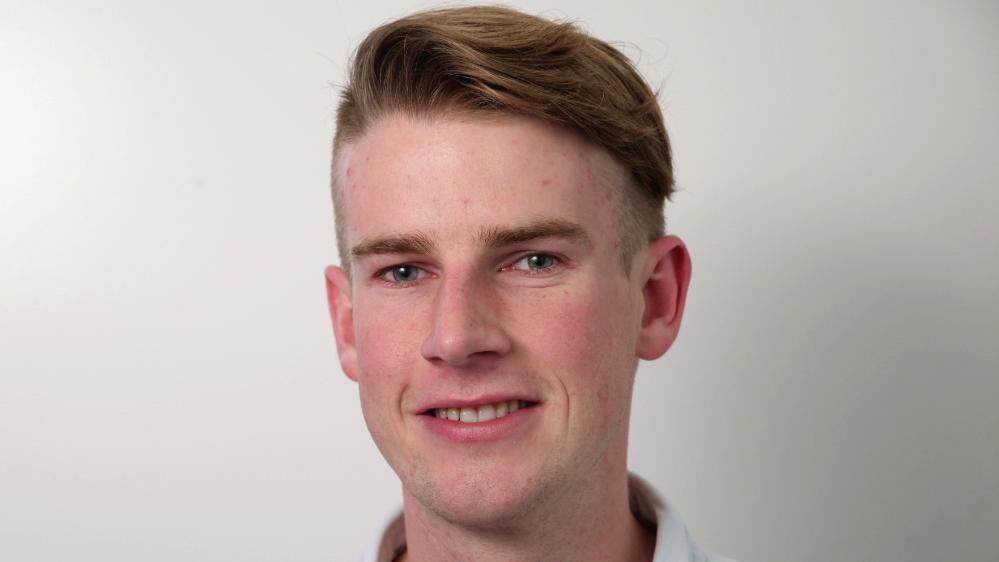 Jake Lapham. Photo: Jake Lapham
That balance was tested when he was reporting as a freelancer on the Hong Kong protests in November last year.
"I was there on my own time and it just so happened to be when things erupted. I was a bit one-eyed at first because I spoke to a lot of articulate students around the same age as me who were fighting for freedom of speech," Lapham says.
"They were doing some pretty extreme things like throwing Molotov cocktails and were painted as terrorists by the Chinese Government. I related to their cause, but you have to maintain a sense of distance to tell both sides of the story."
His coverage of COVID-19 has been less confronting.
"It had just broken out in Australia when I moved to the Central Coast ABC office. Everybody was working from home so it was a bit depressing in an empty office. You could sense the community's fear so I mainly focused on keeping the public informed on deaths and active cases."
In the bigger picture, Lapham believes a major crisis highlights the value of regional reporting.
"Regional broadcasting is effective because it involves trusted names who know the area, the geography and the names of locations, and that creates its own level of comfort for an anxious audience."
The personal risk of crisis reporting is not lost on Lapham whose leg was badly burnt by a Molotov cocktail during his time in Hong Kong. But he says it is not something that weighs on him too heavily at this stage of his career.
As a major part of her job as Senior Content Producer at CBSN based in New York, Sandra Siagian has been following the COVID-19 pandemic on a national scale from multiple angles for most of 2020.
Since graduating from UOW in 2010, Siagian's career as a multi-media journalist took off with a string of roles at high profile news outlets in Sydney, Indonesia and now New York.
"When it comes to covering the pandemic, we need to highlight many voices to paint a full picture of the crisis," Siagian says.
"As a producer at a 24-hour news stream, my job is to build hourly rundowns, and when selecting stories, I always think of the viewer – what do people want or need to know and why should they care about this story."
She also stresses the importance of constantly reminding viewers of the everyday faces behind the mounting death toll.
Siagian, who has been working in a tiny corner of her lower Manhattan apartment's kitchen, surrounded by screens, since March, says the pandemic has been a valuable learning curve.
"So far it has taught us as producers that we need to be able to learn and adapt to new situations quickly. It also highlights the importance of getting the facts right. With so many news options and so much misinformation online, it's sometimes hard for people to cut through the clutter," she says.
Sandra Siagan. Photo: Sandra Siagan
On a personal note, the extended period of covering chaos and high death rates at times has left Siagian extremely drained.
She says she has learned that self-preservation in her industry during testing times is about striking a balance to reduce the risk of physical or psychological harm.
"I've had some long hours cooped up in my apartment and it's not so easy to separate my work life when I'm currently working and living in the same space."
Her therapy is a daily walk, regardless of weather.
But that "post-work sanity walk", as she dubs it, was no match for one particular day in June when, on top of the pandemic, she had also been covering the Black Lives Matter protests.
"When I left the apartment that day, there were protests taking place near me and as it got later into the night there were police cars on fire and people vandalising and looting nearby stores. That was one of my hardest days working from home," says Siagian.
"I've found the best way to minimise the risk is to try and get off the grid a few hours each day to give your mind a break."
---
Jake Lapham
Bachelor of Journalism / Bachelor of Laws (Graduate Entry), 2019
Sandra Siagian
Bachelor of Journalism / Bachelor of Commerce (Marketing), 2010