Meet Usman Iftikhar, a mechanical engineer and entrepreneur on a mission to democratise space to drive sustainable development.
---
When Neil Armstrong landed on the moon, the world watched on their grainy televisions, captivated, as he took his first weightless steps on the lunar surface.
Fifty years later, the space industry has entered a new era where billionaires are launching their own programs, designing reusable rockets for space travel. Meanwhile, researchers and hobbyists are building small modular satellites from off-the-shelf components, revolutionising space research.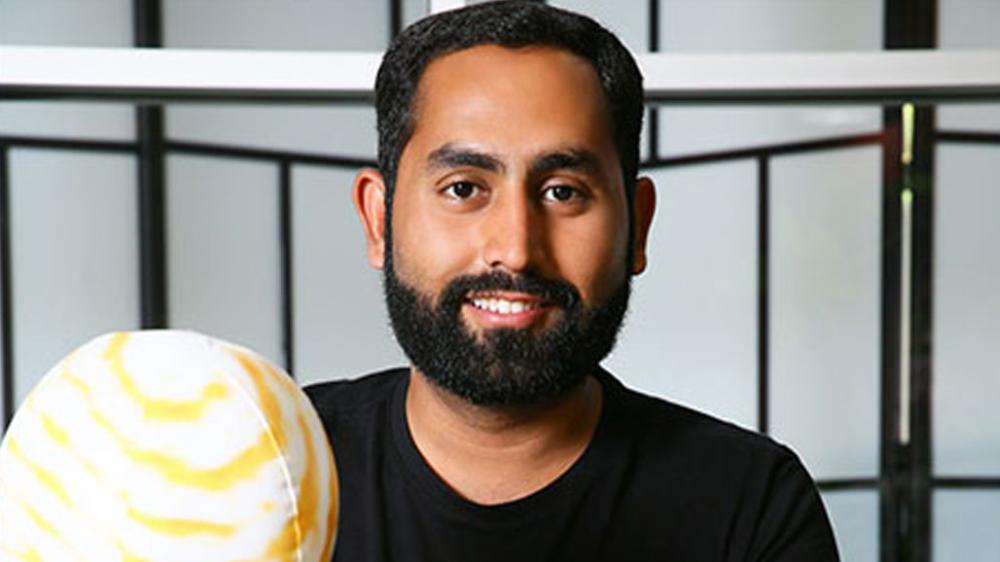 But not everyone is afforded the same dream or opportunities to venture into space.
"In a lot of countries like Pakistan, that's not even a dream you can have because the space industry has never been accessible," says mechanical engineer and UOW alumnus, Usman Iftikhar, who grew up in Pakistan and now lives in Australia.
Iftikhar wants to make the space industry more accessible to people around the world. His vision for the future is one where people in emerging economies can share in the benefits of space technology and exploration.
It's a vision that started with the insights that Iftikhar gained into business and entrepreneurship while studying his Masters of Engineering Management at UOW.
During his Master's degree in 2013, Iftikhar seized the opportunity to participate in a workplace learning program developed by UOW with industry partners, UniVative, where he developed and pitched a business plan for project in Sutherland Shire Council to improve community engagement.
But after finishing his studies at UOW, Iftikhar struggled to find employment, an experience which he says is common amongst international students and immigrants to Australia. They may be overqualified and often have language or cultural barriers to overcome, he explains. "I was one of those people. I found it really difficult."
The Masters graduate wanted to start his own business and he knew others would too. So, he participated in a social enterprise incubator program in Parramatta, run by the School for Social Entrepreneurs, and launched his own social enterprise called Catalysr.
Catalysr is a pre-accelerator program which helps migrants and refugees start their own businesses in Australia. In three years, Catalysr has helped nearly 200 people launch all sorts of businesses, from traditional food services to artificial intelligence, 3D-printing and space start-ups.
Iftikhar didn't stop there. He wanted to push himself to do something bigger.
He applied for the Global Solutions Program, an immersive program from Singularity University, a global learning and innovation community. The program, now called the Global Startup Program, aims to bring together diverse groups of people to solve grand challenges facing humanity, like climate change.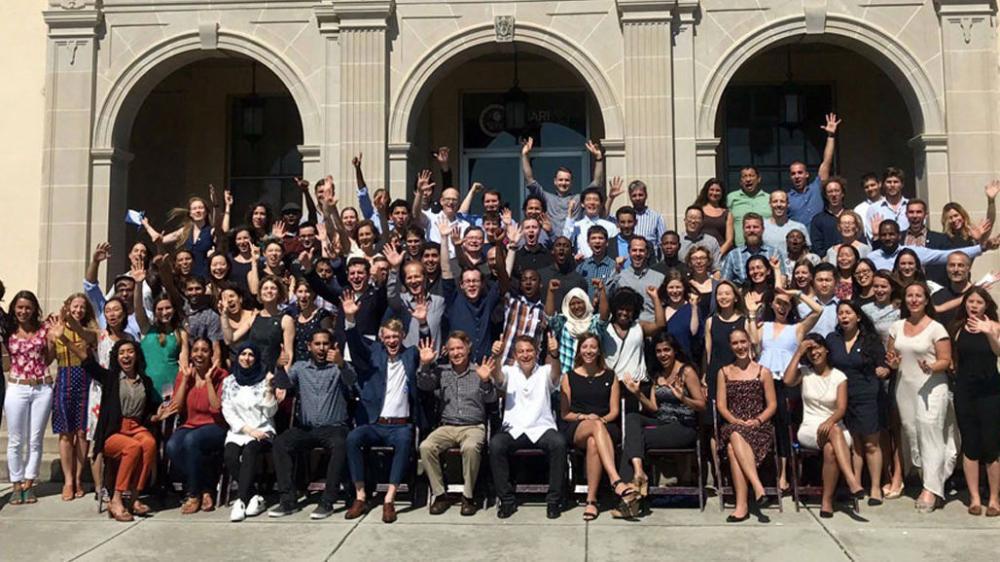 Completing the program in 2017, Iftikhar was one of two Australians in his cohort of people from 40 countries. Their task: to develop a project which can help one billion people in the next 10 years.
"They are looking for future leaders, for people who can think big," he says. "I don't know if I'll be able to impact a billion people over the next 10 years, but I can try."
Iftikhar spent nine weeks at NASA's Ames Research Centre in Silicon Valley, California, learning about the latest technologies from esteemed professors and successful start-up companies, like the team from Made in Space who are 3D-printing spacecraft parts in orbit. He says that meeting these people helped to demystify the space industry and allowed him to see what was possible.
"You think, if these guys can do it then so can we. There is no difference in capability; it's a matter of believing whether you can do it," he says.
It's the kind of courageous thinking we need when humanity is faced with pressing global challenges of migration, water shortages and energy demands, which will all be exacerbated by climate change.
"We're going to be asking and answering some really tough questions [about the future of our planet]," Iftikhar says. "What's missing from those conversations is diversity of people and diversity of thought."
Iftikhar believes in the power of entrepreneurship to drive societal change, and that it will be individuals, not-for-profits and private companies leading the charge.
Of course, this entrepreneur is in the mix. Iftikhar has recently co-founded an initiative called Space Without Borders with fellow Global Solutions Program graduate, Henry Sung.
Space Without Borders will run a global competition which will use the new space industry – satellites – to drive the development of new technologies and innovations, focused on social impact. It will also be advising national governments and the private sector in developing nations on how to get involved in the new space industry.
"When people develop technologies for space, they're not only used in space. Whether it's new materials or new instruments, they're also used here on Earth," Iftikhar says.
"Plus, the more data that we can collect in space, the better our understanding of [Earth's] climate becomes. You can't improve what you can't measure."
Participants will have nine months to create new and innovative space technologies to monitor, measure or contribute towards the UN Sustainable Development Goals. The top technologies will be integrated into a small satellite and launched into orbit in 2021.
"[The Sustainable Development Goals] will be at the front of people's minds when they're working on these initiatives," Iftikhar explains. "It's not about space; it's actually about our planet."
As he did with Catalysr, Iftikhar is committed to bringing people along for the ride.
"Because I've had so much support, I want to make sure that I'm creating opportunities for other people," he says.
Photo by Greg Rakozy on Unsplash
---
Usman Iftikhar
Master of Engineering Management, 2013
To learn more about how you can become involved with Space Without Borders, please contact Usman Iftikhar via the Space Without Borders Facebook page or LinkedIn.