In a bold and rewarding move, UOW Commerce alumnae Anna Broadhead and Kristy Duffy traded corporate careers for a passion project.
---
Broadhead and Duffy will both tell you that life in the corporate world was far from bad.
Earning competitive salaries, bouncing ideas off industry greats, entrusted with sensitive information, and free to hone their skills on a range of professional development courses, the girls were in their element.
For nearly two decades, they immersed themselves in the corporate world and flourished.
They started as Financial Services Trainees at a local Credit Union in 2001. Two years ago, Duffy held a HR Manager role at a big four bank, and Broadhead was a Change Manager at Mercer.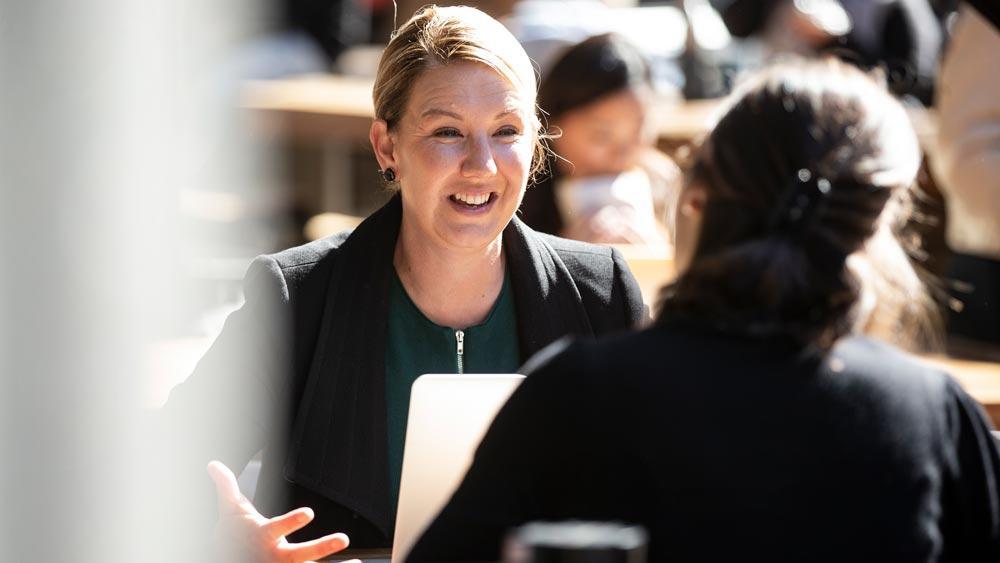 Broadhead yearned for more creative control over her work, she wanted to branch out and start her own firm. To do that, she needed an ally who was equally as accomplished in HR. And so she turned to Duffy.
"We always used to joke about starting our own consultancy," Duffy says.
"We've always been confidants in terms of challenges in leadership, we've supported each other and bounced ideas around," Broadhead says.
For Duffy it was perfect timing. A long commute was wearing on her, as she wanted to be more available for her family. They joined forces to found Awareness Co and haven't looked back.
"Within a large organisation you're only as good as the people around you, you're quite limited if you don't have a leader that's singing off the same song sheet, in terms of what you can create," Broadhead says.
Now, more than ever, their values seep into their work.
They have built a business driven by Duffy's keen interest in positive psychology and Broadhead's belief in the power of mindfulness.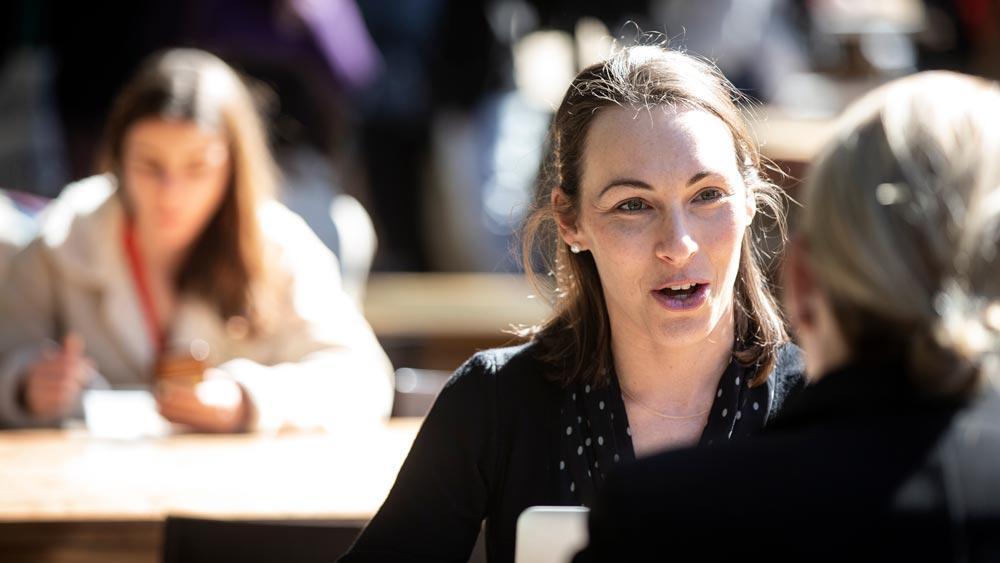 They use a strengths-based approach to help employees, teams and businesses prosper.
"We want to positively help people flourish, as opposed to the traditional HR model, the deficit model of fixing what's wrong," Duffy says.
They facilitate mindfulness, strengths and resilience programs for a variety of clients and public programs across the Illawarra and South Coast.
The businesses they work with are already sold on mindfulness as a productivity booster.
"People have been meditating for thousands of years, we're lucky in a sense in that the science has caught up, there's more and
more science in the positive psychology space and that research works really well for our business," Broadhead says.
"A lot of organisations are doing healthy lifestyle weeks or wellbeing month but this only touches the surface of what is needed to create mental wellness. Mindfulness is growing and employees are expecting more from workplaces and part of our focus is to support businesses to make it part of the every day."
Yes, their business model is working, yes they are attracting repeat clients, but what matters to them is the mark they leave.
"The way we look at business is not to benefit us, it's to benefit the community we live in," Duffy says.
"When you create positive ripples in the community, eventually it has a positive contagion."
Broadhead, who has practiced yoga for 20 years, works to inject a bit of serenity, calm and purpose into the daily grind.
"If you want to be less reactive and feel less stressed you need to find a mindfulness and meditation practice and to form a habit," she says.
"Our minds are only doing what they're designed to do. We, in our busy lives have lost the ability to pause".
In their strengths program, they work with participants to look at strengths and weaknesses but equally important where there is opportunity to do more of what brings positive energy to work and life. This helps in a team environment to ensure tasks and projects are given to the best person for the job.
"When you're hired to perform a particular job in a workplace, the work you're doing is not always in alignment with your natural strengths and talents," Broadhead says.
In their own work environment, they are conscious of taking on jobs that suit their strengths. Duffy who is a capable writer, handles social media and writes business proposals.
"If I do the job of preparing a social media post, it's not an efficient use of my time," Broadhead says.
Now that they have more autonomy over their work, they are thriving.
"You go above and beyond without even noticing" Duffy says.
"I'm a better mother, wife and friend, because I have that sense of purpose."
---
Anna Broadhead
Bachelor of Commerce (Human Resource Management & Marketing), 2003
Kristy Duffy
Bachelor of Commerce (Management & Marketing), 2001