The UOW alumni community is made up of some pretty incredible people. Here we celebrate members of our global community who are establishing themselves as tomorrow's leaders.
---
Carol Kiernan
University skills making a difference in the community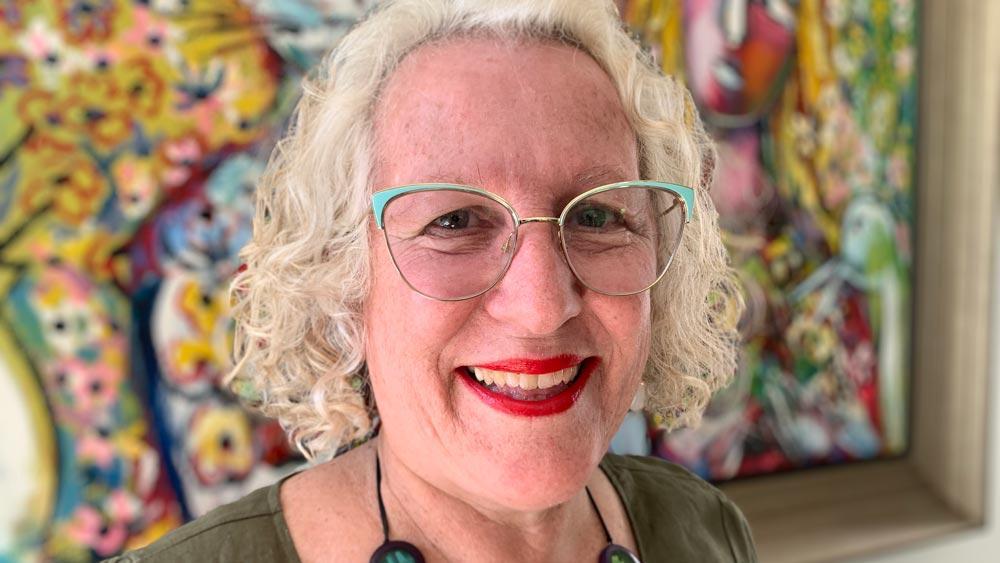 While Carol Kiernan has come a long way since her Bachelor of Arts in 1978, her study areas of history, literature and gender have driven her dynamic, game-changing career of Intelligence, taking her across the world. Carol has always been a strong advocate of social change. She established the National Missing Persons Unit in the late 1990s, bringing together law enforcement and the community to reduce the incidence and impact of missing persons. She sought to raise awareness of critical issues by starting National Missing Persons Week, held annually in the first week of August.
While working in Serbia, Carol established and hosted a weekly writers' group and edited a book of their short stories which was published and sold in Belgrade bookshops. In Washington DC, she co-founded the World Bank Family Network professional development progra to assist partners of World Bank staff manage their career transitions.
Since returning to Australia, Carol has co-founded 'Honour a Woman', a non-partisan movement to achieve gender equality in the Order of Australia: 50/50 by 2020. Carol has dedicated her life to achieving safer and more empowered communities across the globe and is a strong feminist role model for those women seeking to make a difference.
---
Sandra Siagian
Journalist and producer, CBS News, New York

Whilst Sandra was still at uni, she couldn't wait to start her journalism career. With internships at The Jakarta Post, Network Ten and The Sydney Morning Herald, she knew that she would chase a career in journalism, and one that would lead her around the world. After working as a journalist for Fairfax for several years, dabbling in print, radio and TV journalism, Sandra took a leap of faith and relocated to Jakarta, Indonesia. At the Jakarta Globe, she worked her way up to Managing Editor of a corporate-lifestyle magazine. It was whilst working in Jakarta that she began covering human rights issues, where she contributed towards the Inter Press Service for the United Nations.
She then took a career change as a media consultant for the United Nations Population fund. Sandra then worked for the ABC in Australia and Washington DC where she worked on covering Hurricane Maria in Puerto Rico and the Las Vegas mass shootings.
She now works as a producer at CBS News 24 hour digital channel in New York City. Sandra has already helped with the coverage of several major events such as when Robert Mueller's report into Russian interference in the 2016 presidential election dropped earlier in 2019. Sandra has more than a decade of print and broadcast.
---
Ally Kelly
CEO, Mind Blank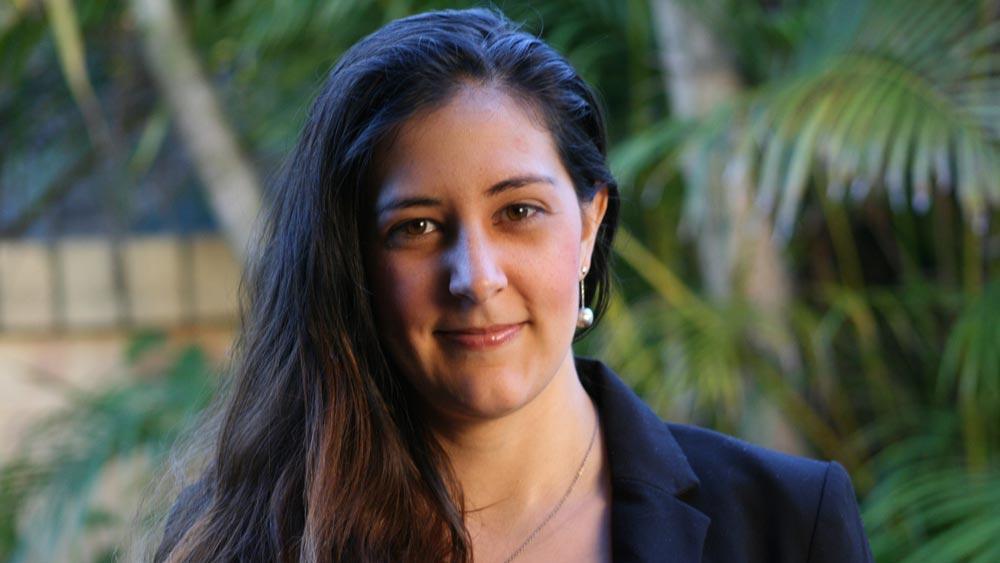 After witnessing a loved one suffer from depression and feeling suicidal, Ally Kelly took her passion for art and creativity to help ensure that no one suffers in silence. With a long history of using threatre to address mental health issues, in 2011, Ally founded Mind Blank.
The health promotion charity aims to reduce the risk of youth suicide through interactive performances in schools and communities. In the Mind Blank program, students participate in a one hour interactive theatre experience where they role play various strategies attempting to resolve dilemmas from a range of mental health case studies. Her innovation, creativity and leadership has been recognised on a national scale.
In 2018, Ally received the Mental Health Services Award for Mental Health Promotion or Mental Illness prevention. Her team have hosted over 200 suicide prevention workshops directly impacting over 30,000 youth across Australia. Ally is now working on a HDR at Griffith University where she is aiming to leave a legacy supporting art and health prevention programs to contribute to and inform a current body of research to support mental health promotion in Australia.
If this has raised any issues for you, contact Lifeline on 13 11 14.
---
Christopher Patterson
Co-director of Recovery Camp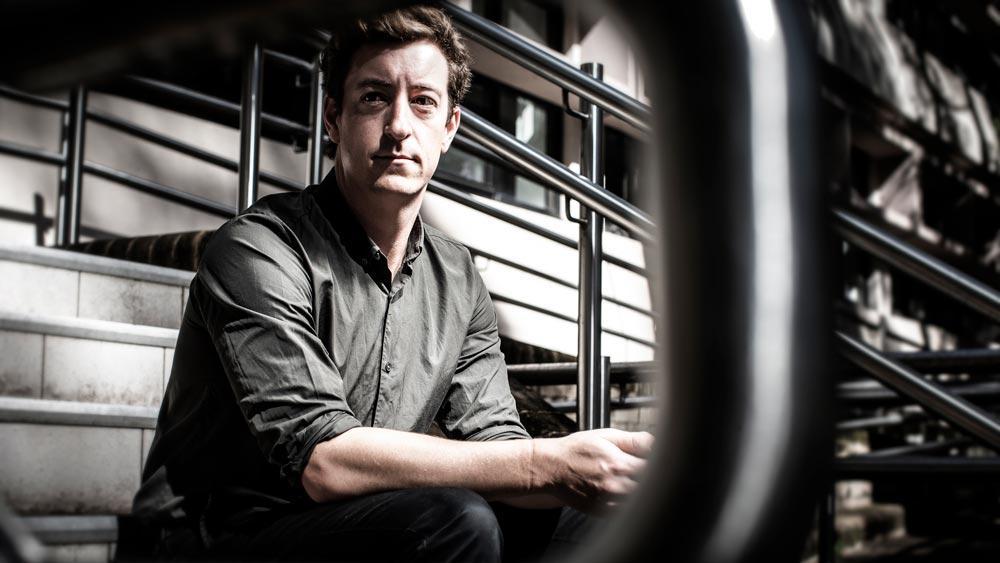 Christopher Patterson's passion for making an impact is apparent throughout his extensive career as a nurse and using innovation to address mental health in healthcare. Christopher co-founded social enterprise Recovery Camp that operates as a professional experience placement for health students, as well as a recovery-focused experience for those with lived experiences of mental illness.
Since 2013, Recovery Camp has provided over 60,000 hours of mental health professional experience placement with research from Recovery Camp resulting in over 15 peer-reviewed publications.
Christopher was awarded the Mental Health Nurse Achievement Award in 2016 and this year, his efforts were recognised as Nurse of the Year in the Healthcare Week Awards.
Chris is now a Lecturer in the School of Nursing in the Faculty of Science, Medicine and Health at UOW, and is leaving a lasting legacy for future nurses and health professionals, as well as making an impact in the wider Illawarra community.
---
Alex Badran
Co-founder and Co-CEO, Spriggy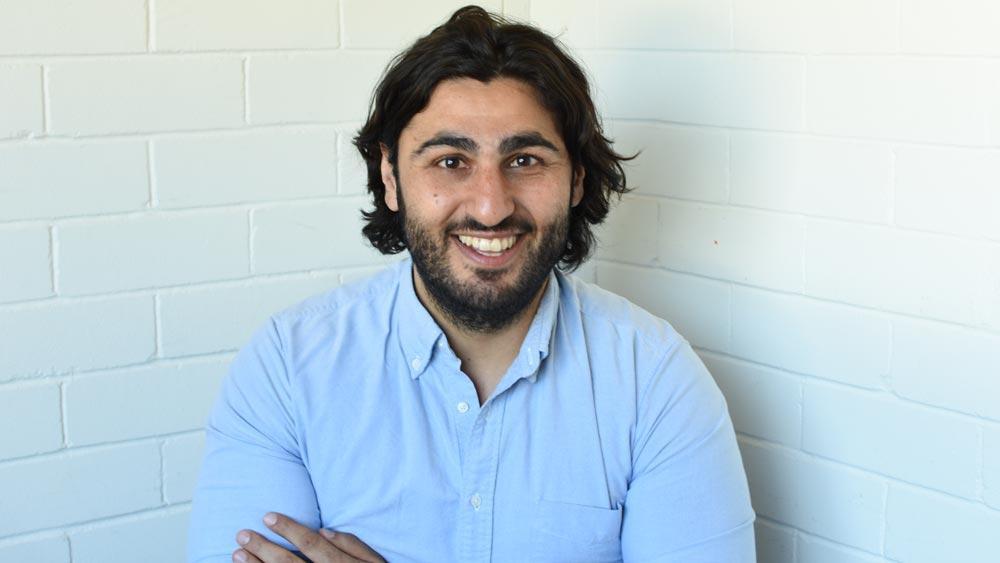 "It takes a village to build a great business, it's not just the founders." Words of wisdom shared by UOW alumnus Alex Badran, Founder and Co-CEO of financial tech company Spriggy.
After completing Honours, a PhD, and working in the finance industry, Alex felt there was a gap in children's inclusion and literacy surrounding money. So in 2015 he co-founded Spriggy, a mobile app that allows children to manage their pocket money under the guidance of their parents. Alex is driven by solving real-world problems that are important to people's everyday lives, with technical skills and creativity.
In 2017, the Spriggy founding team were awarded 'most innovative team' in the Finder Awards. In 2017 they raised $2.5 million and $3.5 million in 2018. With 24 current employees, Spriggy has been one of the most successful early-stage start-ups in Australia. Outside of disrupting the banking industry.
Alex says he enjoys skiing, eating spicy food, watching stand-up comedy and singing karaoke poorly.
---
Adam Everill
Co-CEO, Equal Playing Field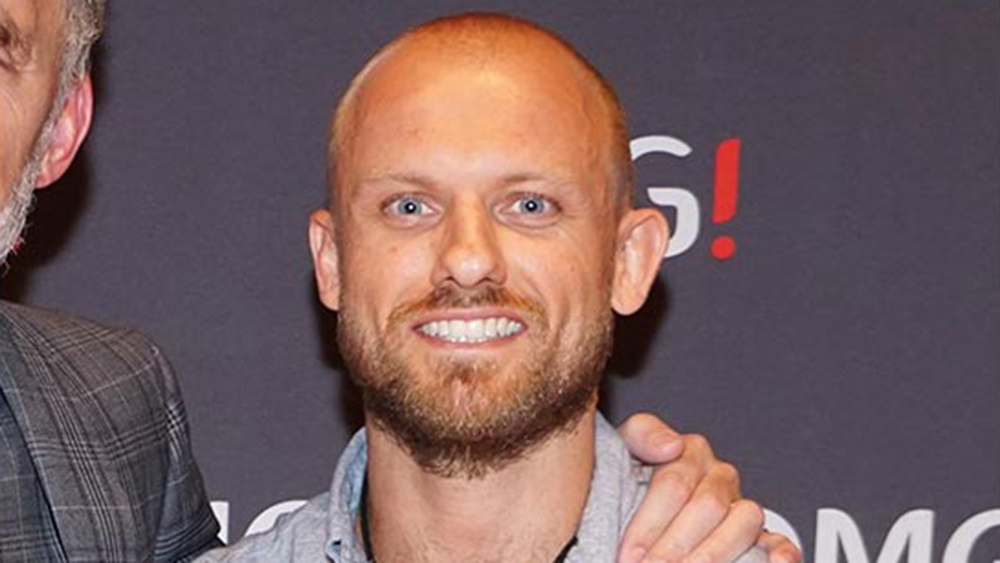 Adam Everill is one half of the heart and fire behind Equal Playing Field, an organisation working to prevent violence against women through promoting gender equality.
During his time at UOW, Adam was President of the UOW Amnesty International Society and was crowned Club Person of the Year. His enthusiasm for getting involved took him to the Asian Youth Summit in Papua New Guinea in 2011. It was there that he met his Papua New Guinean Co-founder, Co-CEO, Jacqui Joseph.
Adam attracted over AUD$7 million in corporate, private and government funding to turn their idea into a fully funded organisation. Equal Playing Field has gained international attention and respect, acknowledged as 'emerging best practice'.
From just two volunteers they now have two offices, 40 staff and continue to grow in size and in impact. They have worked with over 12,000 students, 200 teachers and countless community members and volunteers to make change in the Pacific, and are rapidly scaling.
EPF will now deliver their programs into every teacher college in the country and are implementing PNG's first whole-of-school approach to preventing and responding to child abuse and school related violence. EPF delivers some of the most
innovative responses to the development challenges of the Pacific from the remote Highlands to Post-Conflict Bougainville.
Adam has received numerous awards but points to the success of EPF as his greatest achievement alongside his children. Adam is a young leader whose vision is achieving 'a world where all humans have an equal opportunity to thrive.'
---
Katherine McConnell
Founder and CEO, Brighte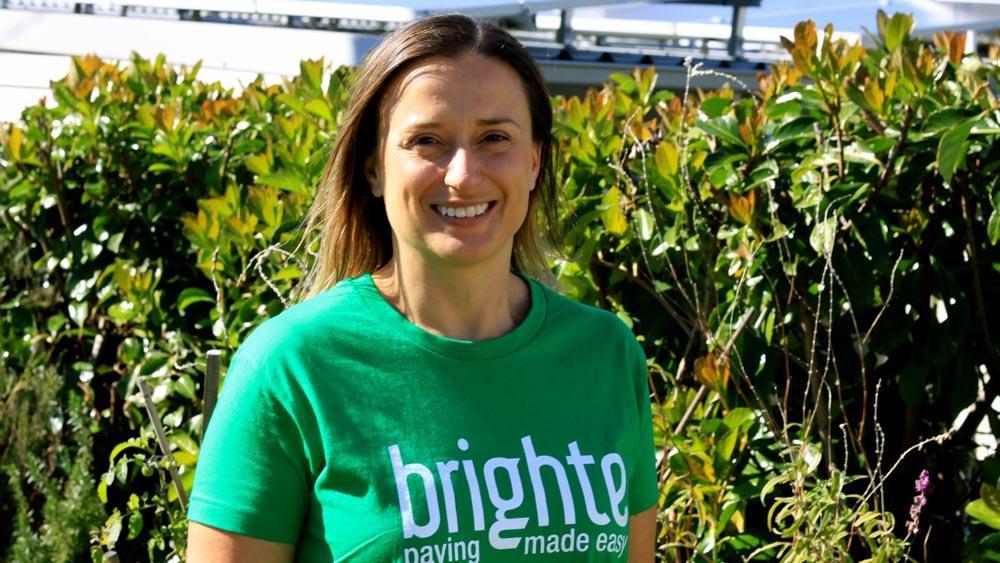 Katherine McConnell was climbing her way up the corporate ladder in the banking industry, when she suddenly left with nothing more than an innovative idea. Katherine founded Brighte in 2015 and within three years, generated more than $300million of sales.
At the core of her business is the belief that every family deserves access to a sustainable and comfortable home, and an affordable way to pay for it. Brighte provides on the- spot finance for home energy improvements, such as solar, batteries, roofing and flooring.
Katherine's idea has disrupted a $75billion market, which continues to grow as more Australians look to control rising energy prices. In 2018, Katherine was announced as Femtech leader of the year and was featured in the H2 Ventures/KPMG FinTech 100 list and Business Insider AU 100 Tech List.
She actively supports other female talent through her work with Women in Finance, Women in Payments and Heads over Heels, and believes in empowering women to support other women.
---
Sandra Siagian
Bachelor of Journalism - Bachelor of Commerce (Marketing), 2010
Ally Kelly
Bachelor of Creative Arts, 2010
Christopher Patterson
Bachelor of Nursing (Honours), 2006
Bachelor of Nursing (Nursing), 2004
Alex Badran
Bachelor of Mathematics Advanced (Honours), 2009
Adam Everill
Bachelor of Arts, 2009
Katherine McConnell
Bachelor of Arts (Japanese) - Bachelor of Commerce (Economics & Management)