In 2003, a controversial art exhibition in Western Sydney examined the life and death of Blacktown woman Anita Cobby. The exhibition 'Anita and Beyond'- the brainchild of the then Casula Powerhouse director, Kon Gouriotis - involved 12 artists and reams of social history material including personal memorabilia linked to the aftermath of a crime committed in 1986.
---
The aim was "to tell personal stories that examine the realities of life after violence in an attempt to heal", curator Lisa Havilah wrote in the program.
"Art is the critical tool for opening dialogue…our visual language can communicate in ways that our conscious minds do not register," she added.
"Kon, Lisa and I were all nervous beforehand about how the exhibition would be received because of its sensitive nature," recalls John Kirkman, the then director of Penrith Regional Gallery where the exhibition was presented.
00:01
I was really attracted to this role because it's such a significant
00:07
institution it's a very old institution it's 140 years old and it has played
00:13
such an important role in people's lives over many generations and it's also an
00:18
institution that is at a time of great renewal and change so it was a very
00:24
exciting and interesting moment to join the powerhouse and to join the team of
00:29
the powerhouse to look at how we create a new institution in Parramatta but also
00:34
how we rethink what happens here at Ultimo and how we rethink what the
00:39
institution can be for its communities so yes creating a new institution in
00:44
Parramatta is incredibly exciting and we have a really rich team of staff here at
00:52
the powerhouse museum that are really working on thinking about how we create
00:56
a contemporary institution that can present our rich diverse collection of
01:02
over 500,000 objects to a whole new diverse community and we're really
01:08
working on those programs and really thinking about how we create a precinct
01:11
that people feel very welcomed into but also very engaged with well with
01:19
Carriageworks it was really looking at the history of Carriageworks as a place
01:24
that used to make trains and and train carriages so it was a place that
01:30
employed over 6,000 people every day it was one of the first places to employ
01:34
Aboriginal people on an equal basis and it was also the place where new migrants
01:39
coming into the country got their first job so it had this incredibly rich
01:42
history of Industry but this really rich cultural diversity and cultural
01:48
inclusivity that was inherent in the history of the place and so it was very
01:54
natural then to develop a vision for Carriageworks as a contemporary cultural
02:00
precinct that took forward that sort of legacy of work legacy of inclusivity
02:06
really embed Aboriginal practice into the programs of the institution but also
02:11
reflect the cultural diversity of communities that surrounded courage was
02:16
being entrepreneurial within a cultural context really provides opportunities to
02:21
create new projects thinking new ways leverage people's creativity to then
02:26
reinvest back into creativity and arts based practice there's so much
02:32
opportunity in that space and I think it's really how you really embed culture
02:37
in commercial activity and I think you can create amazing immersive cultural
02:42
experiences for and with communities that can also give income back and
02:46
support and sustain the activity that you're delivering proud and excited when
02:54
we set up project in Wollongong which was an artist run space and I was still
02:58
a student at the University of Wollongong going at that time it taught me so much
03:04
working independently having to raise money having to run a what was
03:10
essentially a small business but actually have the community and artists
03:14
engage with that and to see the direct benefit that actually taking an action
03:19
can do is still something that I think has been a big influence in terms of how
03:27
I work and what was so special about that was that we were only able to do
03:32
that because the broader community of Wollongong really supported us an
03:38
embedded support in what we were doing over a multiple of years which led to a
03:43
whole range of opportunities for myself and all the people that I worked with at
"There was a lot of pressure but Lisa as curator had clear ideas on what she wanted and she pulled the exhibition together with confidence. It was a big success and popular with audiences which made us very happy."
A risky venture to say the least but it was one of Havilah's many gutsy early triumphs that would elevate her as a force for positive change in the arts world.
Sixteen years later, Havilah, as chief executive of Sydney's Museum of Applied Arts and Sciences (MAAS), is preparing to pull off what many see as her most difficult, even impossible challenge yet of re-locating the Powerhouse Museum and its 380,000-item collection from its historical site at Ultimo to Castle Hill.
Havilah doesn't see it that way.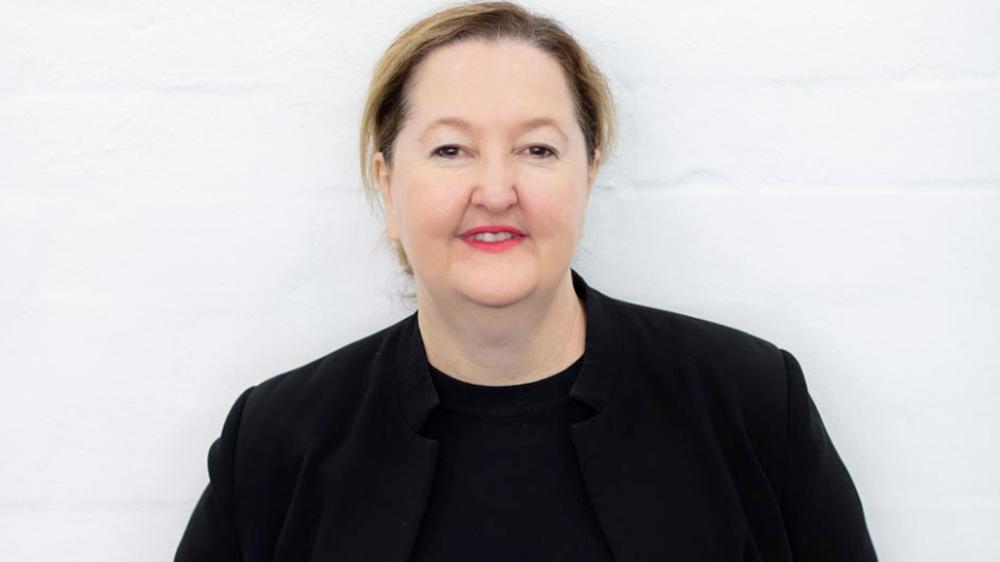 "It's an institution at a time of great renewal and change, and a very interesting and exciting moment to join," she says.
Havilah was born in Grafton and brought up on a farm near Berry. Her father was a research agronomist with the NSW Department of Agriculture and her mother a ceramicist.
She studied creative arts and a year of law at UOW where she met her husband Glenn Barkley, a highly-regarded ceramicist and writer.
Havilah has fond memories of her university days "of meeting my husband in second year painting studio – and the Unibar," she adds with a laugh.
Together they went on to establish a gallery in Wollongong known as Project Contemporary Artspace.
She was still a student at the time and says it taught her so much about working independently and raising money to run what was essentially a small business.
"They were typical art students who shared a rented house and who often ate at Food World in Wollongong," says Wollongong Art Gallery director, John Monteleone who was studying at the same time, only a few years ahead.
"My early impression of Lisa before I got to know her was somebody very committed, hardworking and talented – she seemed to be mentioned every year in the University's annual awards," he recalls.
"I moved on to Sydney and didn't really see her again until I returned to Wollongong when she and Glenn started Project."
Monteleone says what they created from a humble space, in a building set in a carpark behind a Mexican restaurant, was ground-breaking.

"At that point there were artist-run galleries around town but Lisa and Glenn came up with their own model where they didn't just lease a space to artists but curated the events.
"They developed interesting exhibitions and went out and sought artists who fit a particular rationale to tell a story, so in many ways they were running a space delivering quality exhibitions very similar to a regional gallery.
"For Wollongong, that was a pretty exciting thing to happen because it allowed both young and established artists to exhibit in a professional gallery.
"You have to understand the regional gallery is only one space and the opportunity to go out to support and engage as many artists as there were in the city was difficult because of limited resources.
"So having another space in Wollongong like Project that actually provided local artists the chance to exhibit their work this way made for pretty exciting times."
Monteleone says Havilah and Barkley's ideas were "fresh and engaging" with huge community support.
That support gave Havilah leverage to secure funding from local and state governments to expand.
"Rather than using money on the building or physical aspects of the gallery they put it towards employing a director," says Monteleone.
From there Havilah moved on to Casula and Campbelltown regional art galleries where, again, she championed programs that would reflect the community.
Where once regional galleries developed stories for exhibitions on behalf of the community, Havilah along with gallery directors like Gouriotis and Kirkman, drew in the community as part of the creative process by establishing community consultative groups.
Kirkman remembers Havilah during a brainstorming session as "smart, sharp and strategic."
"Her ideas were always good and she's not a person who is afraid of saying what she doesn't know and that's something I really valued," he says.
"Once she gets the wind in her sails, she just makes things happen."
Kirkman recalls the Anita and Beyond exhibition where Anita's parents, Grace and Garry Lynch were initially not sure about supporting the exhibition until Lisa spoke to them.
"She has a way of bringing people along with her," he says.
For some, Havilah's early successes would have been significant enough to rest on their laurels, but she was just finding her stride.
In 2012 she moved to Carriageworks as director in inner-cityRedfern where under her watch it became the fastest growing cultural precinct in Australia.
"With Carriageworks, it was looking at the history of the place that used to make trains and train carriages. It employed over 6000 people every day and it was one of the first places to employ Aboriginal people on an equal basis," says Havilah.
"It was also the place where new migrants coming into the country got their first job.
"So it has this incredibly rich history of industry but also a really rich cultural diversity and inclusivity inherent in the history of the place."
Havilah consistently uses history of place as the fertiliser to organically develop and grow her visions.
Carriageworks became a contemporary cultural precinct that took forward the legacy of work and inclusivity that embedded Aboriginal practice into the programs. It also reflected the cultural diversity of the surrounding communities.
"I think what people want in their cultural institutions and within the programs is to see themselves reflected in those programs," says Havilah.
Monteleone believes this strategy goes to the heart of her success.
"Western Sydney has always been considered as working class and a very marginal area, not where you would find cutting-edge contemporary art and where new ideas would flourish," he says.
"But Lisa challenged that view by engaging with artists and the broader community which has been fundamental in everything she has ever done.
"She took the model she started in Wollongong, and has been honing and refining it in every challenge she has taken on since."
He sums up her leadership as innovative, fearless and consultative.
And Havilah is likely to draw on all of those qualities to fulfil expectations in her current role.
Communication and collaboration, she says, is what effective leaders in challenging environments use as their compass.
"As part of that there needs to be a discipline around decisionmaking across the institution to ensure there is enough structure for people to be creative and risk-taking within that structure.
"I think that's where the real opportunities exist for people to work more freely."
When asked if Havilah was up to the task ahead, John Monteleone was quick to respond.
"It won't be easy but if anybody can do it, it's Lisa."
John Kirkman, who these days is the director of Information plus Cultural Exchange in Parramatta, agrees.
"Lisa is the perfect choice," he says.
"It requires somebody young and fresh and up for a battle.
She's somebody who picks her battles and knows when to go for it and when to back off.
"She's not a copier which is something I love and admire.
"I think she'll have really interesting ideas and will carry people along in a vision of something we've not seen before."
---
Lisa Havilah
Creative Arts and Law, 1991-1995