The UOW Alumni Awards shine a light on inspiring alumni working to make a sustained difference in the world. Meet the 2019 recipients, bringing their passion and expertise to advance research, innovation and education, reshape industries and save lives – now and into the future.
---
Mike Sneesby
Alumni Award for Innovation and Entrepreneurship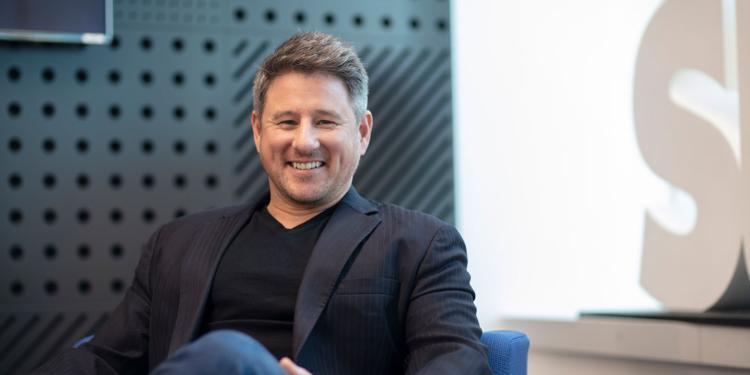 Behind Mike Sneesby's leadership of the Australian market for streaming services lies a sense of adventure, entrepreneurial flair and a willingness to go all in.
Sneesby is Founder and CEO of Stan Entertainment, Australia's leading local subscription video on demand service. Launched on Australia Day 2015 – beating Netflix's entry into the local market by two months – Stan quickly established a strong brand and rapidly growing subscriber base, revolutionising the way Australians consume and access content.
Its growth trajectory is nothing short of phenomenal. Today, Stan is a global benchmark for streaming services, with an estimated business value of between $500 million and $1 billion. The company also tipped into profitability earlier this year – a rarity in the category.
"We're now at more than 1.7 million households and over five million active users on the platform, and we're growing faster than ever before," Sneesby explains.
"Stan has established itself as a clear leading local player in the market and as one of the world's most successful independent streaming companies. That's made us an attractive partner for the major Hollywood studios, but also allowed us to invest at enough scale in our own local content – a key differentiator for our brand and something we're extremely proud of."
Sneesby and his team built every part of the business from scratch, from the technology platform to the content strategy and deals, market positioning and launch. There were countless sleepless nights and risky calls in that first 18 months, including negotiating exclusive rights to Breaking Bad and Better Call Saul before the company even had a delivery platform or a brand – a stroke of genius that set the tone for what was to come.
"There wasn't an established model or a clear category at the time. We went through hundreds of iterations of the business plan, and it was clear that realising our vision was going to require an aggressive investment strategy from the get-go."
Securing a $100-million joint venture with Nine Entertainment and Fairfax Media, Sneesby moved forward signing crucial content deals. The risk profile was significant; he was investing tens of millions of dollars in shareholder funds without a single subscriber on the platform and commissioning original productions within just a few months of launch. Sneesby says that the support of his stakeholders, his dedicated team and commitment to back himself were essential.
"Having enjoyed a diverse career in telecommunications and media in Australia and overseas, I came into this venture in the fortunate position of being able to do this not for a job, but because it was something I truly believed in," he recalls.
"Passion for the journey comes through in everything we do; sharing the adventure is one of our core company values. If we're all here for the right reasons and with the right mindset, we can all be part of something incredible."
There is still more to do, and Sneesby is poised to deliver the next stage in Stan's exponential growth.
"We're focused on scaling the category; over the next five years or so we have the potential to hit five million subscribers, and this year we will premiere four original productions with a total budget of over $55 million as part of our commitment to expanding local content," he says.
"We're in a position where we have great optionality around how we pursue that next stage of growth."
---
Julia Green
Young Alumni Award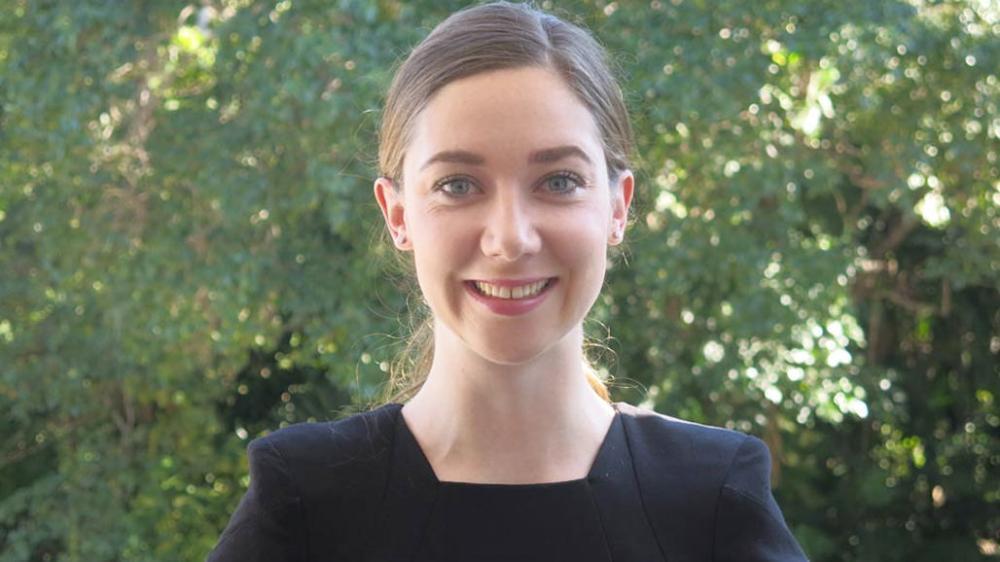 Delivering exceptional cancer care in a remote location isn't easy, but Julia Green has embraced the challenge with gusto and a maturity beyond her 32 years.
Green is Chief Medical Physicist at the Alan Walker Cancer Care Centre (AWCCC) in Darwin, where over the past four years she has driven real and lasting impact in the delivery and strategic direction of cancer services in the region. Developing innovative custom treatment protocols, including a novel approach to stereotactic ablative body therapy for lung cancer patients, is just one of a multitude of achievements.
"Treating small tumours in the lung while sparing normal tissue is difficult because it's a moving target," she explains.
"Without the CT technology required to capture the motion of the tumour, we worked with our existing imaging technology and fusion software to build a bespoke solution to safely and effectively deliver the treatment. Our local Aboriginal population is particularly affected by lung cancer, so this had a huge and immediate impact because we could treat more patients faster, and without the need for long absences from their homes."
Green maintains a robust research practice alongside her complex and demanding role at AWCCC, and has a rare gift for fusing technical ability, communication and empathy. She has led a transformation in the patient experience, guiding those around her to better appreciate the individual anxieties and socio-cultural considerations of patients and their families, including embracing the basics of the traditional language of the local Yolngu people.
"We have to understand the problem to solve it – not only as scientists, but more importantly as humans because empathy really strikes to the heart of human communication and interaction," she explains.
"The most rewarding aspect for me is knowing that everything that I do directly impacts the patient experience, and having the opportunity to build a culture of collaboration and openness so we can arrive at better solutions together."
The environment brings with it some unique challenges. The lower-scale population and demand hampers access to crucial new technology and funding, and there are some quirks that quite literally come with the Territory – from snakes in the office and babysitting kangaroo joeys for patients, to the effects of the extreme weather conditions.
"I've had bushfires at the back door, and equipment swelling up in the humidity or struck during electrical storms during the wet season. I've held physics exams during a cyclone while street signs flew through the car park. I've even used laboratory equipment to help patients break into their own cars," she recalls.
But for Green, the extremes and the intimacy of the setting all contribute to what is a truly enriching experience. She's also never been afraid to seek out new horizons and push herself.
"Physics didn't come easily to me, but it was the single most interesting and challenging thing I could possibly think of to study. I believe that if something is difficult it's probably worth doing."
A passionate advocate for her profession, Green campaigns for better resources and works tirelessly to inspire the next generation and broader community to embrace science and all it
offers.
"We need to introduce science to kids at an earlier age and change the language around it, so it becomes part of the everyday. If you can take the fear out of the unknown, then you're in a really powerful position of influence because you can shift the way people think in order to make change."
---
Dr Sameer Dixit
Alumni Award for Social Impact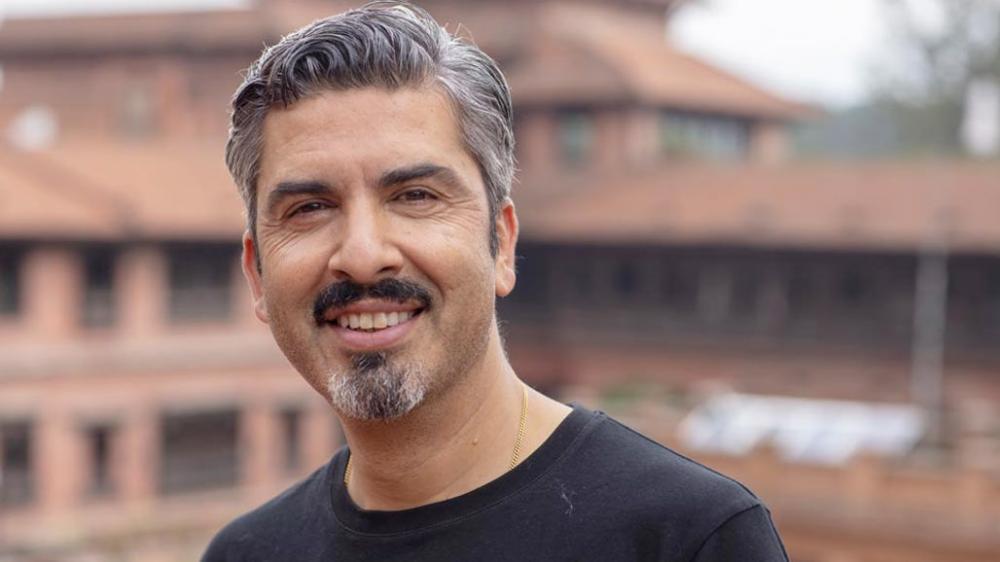 When Dr Sameer Dixit left Nepal at the age of 18, he always intended to bring the knowledge gained in the United States and Australia back home for the good of his country.
"I returned to an academic role at Kathmandu University, but was constantly investigating how I could better apply my biotechnology expertise for real impact," he recalls.
"At the time, there was limited information in Nepal on the major diseases affecting the people – hepatitis, HIV, malaria, tuberculosis, cholera, dengue – and the government was creating policies and interventions, often without enough evidence. I felt this was somewhere I could really contribute."
Dr Dixit co-founded the Center for Molecular Dynamics Nepal (CMDN) in 2007, where he is Vice-Chairperson and Director of Research. The independent not-for-profit research driven organisation is one of the first of its kind in Nepal, pioneering a revolution in research to drive evidence-based policy making and deliver better outcomes for people, animals and the environment.
Specialising in human health, immunology and molecular biology, Dr Dixit is driving more effective responses to infectious diseases in Nepal and is the nation's foremost authority on antimicrobial resistance. He has worked with the Nepalese Government to identify and contain major epidemics, including providing clear evidence to guide effective response to a deadly bacterial cholera outbreak in Western Nepal.
Today, CMDN has grown from seven full-time staff to more than 70, and more than 200 during multiple projects. In tandem with Intrepid Nepal, CMDN's commercial laboratory arm, its impact has expanded into a diversity of areas ranging from plant genetics to mass-production of vaccines for viral diseases. It collaborates with governments, the World Health Organization, and leading institutes around the world.
Dr Dixit is behind the development of a thriving health and environmental research community in Nepal. He is an active member of the Nepal Public Health Foundation's Global Antibiotic Resistance Partnership, advises the Ministry of Health and Population on AMR Policy Development, and is a biotechnology advisor to the Ministry of Science and Technology. He is widely published and the recipient of multiple awards.
A man of many talents, Dr Dixit is also a celebrated producer and actor of both stage and screen. His film Highway was the first Nepalese production to be screened at the Berlin Film Festival, and he recently appeared in a lead role in feature film Na Yeta
Na Uta (Neither Here Nor There). Since December 2017, he has cohosted Kantipur Television's Network's Good Morning Nepal breakfast show, using the reach and recognition it offers – and his substantial Twitter following – to advance his mission in science, public health and beyond.
"That platform and visibility has helped me secure meetings with ministries and organisations that would otherwise have been difficult to access, and to bring expert guests and beneficial scientific knowledge to the community."
Also a motivational speaker, an activist for the anti-corruption movement in Nepal, and an avid cyclist campaigning for greater road safety, Dr Dixit rarely sits still. He partly attributes this to a genetic predisposition to multitasking, honed through the years to more effectively syphon into his many avenues of achievement.
"Whatever I'm doing at any given time, I want to do it to the best of my ability, to take it to the next level. I work in minutes, not hours or days; every minute counts."
---
Paul Harris
Alumni Award for Professional Excellence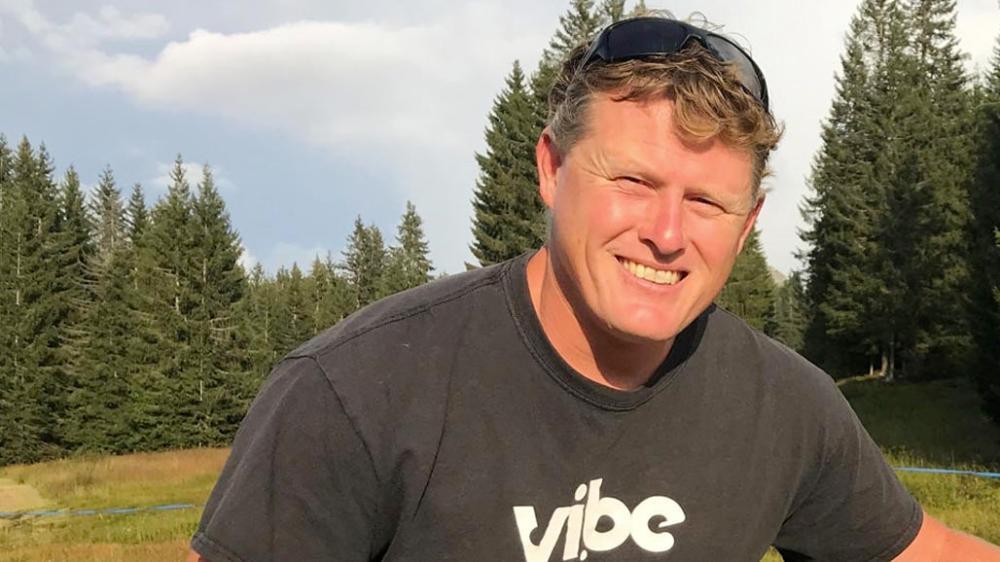 With boundless energy and an innate desire to empower others to thrive, Paul Harris has turned teacher recruitment on its head to enhance education and create an award-winning workplace culture that inspires positivity, health, productivity and innovation.
Harris is Chief Executive Officer of VIBE, a teaching agency that places teachers, teaching assistants, early years assistants and cover supervisors in schools across the United Kingdom. He co-founded the company in 2001 with fellow UOW alumnus Todd Richardson while working as a contract teacher in London, on a shared vision to improve the way Australian teachers were matched with schools.
"Back then there were very few agencies, and pay and service were poor," Harris recalls.
"We wanted to bring a more caring and personal approach to the industry, with the dream of providing something better for both teachers and schools."
What followed was a fundamentally different approach. Unlike traditional recruitment agencies favouring employees with sales backgrounds, every member of VIBE's team is a qualified, experienced teacher with a genuine passion for inspiring better education and an enriched experience.
"We recruit from within our community of educators working in the schools we serve, so they have direct understanding of the environment and the needs of the school, teachers and students," he says.
"Our people work together in small teams to look after a group of schools, and continue to teach in those schools as part of their role. It's all about relationships and connections, that first-hand knowledge and personal service. These are crucial factors that really set us apart."
Under Harris' leadership, VIBE has grown to a staff of more than 60 ambitious go-getters – including many other UOW alumni – placing almost 900 teachers a day into around 400 schools across London. In the last 18 years it has supported over 20,000 teachers from right across the globe, with the overwhelming majority referred to them by other deeply satisfied and inspired teachers.
Instrumental to VIBE's success has been the deliberate creation of a 'winning culture' that saw the company named the UK's Number 1 Workplace for 2019. There is a genuine focus on the health, wellbeing and happiness of its people; staff are provided with nourishing breakfasts and lunches, free gym memberships and a variety of in-house group sessions, plus 90 minutes' free workout time daily. There are also social drinks, book clubs and a host of other community-building activities, not just for employees but also candidates and clients. Astro-turfed floors span the entire office and bare feet are welcomed; the atmosphere is fun and relaxed.
"Essentially, we believe that winning culture begins with the health and happiness of the team. We focus a lot of our effort on getting this right, from who we identify to join the team to how we integrate them into the family, support their development and look after their physical and emotional health."
Harris recently introduced 'EPIC Sessions', an immersive experience whereby other organisational leaders can experience his culture-building formula in action and explore ways to implement positive change in their own environments. Meanwhile, he is working to grow VIBE's reach in the UK while eyeing expansion into Australia and New Zealand.
"Our aim is to always stay focused on inspiring better education and making people happy – just on an ever wider scale!"
---
Professor Aibing Yu
Alumni Award for Research and Scholarship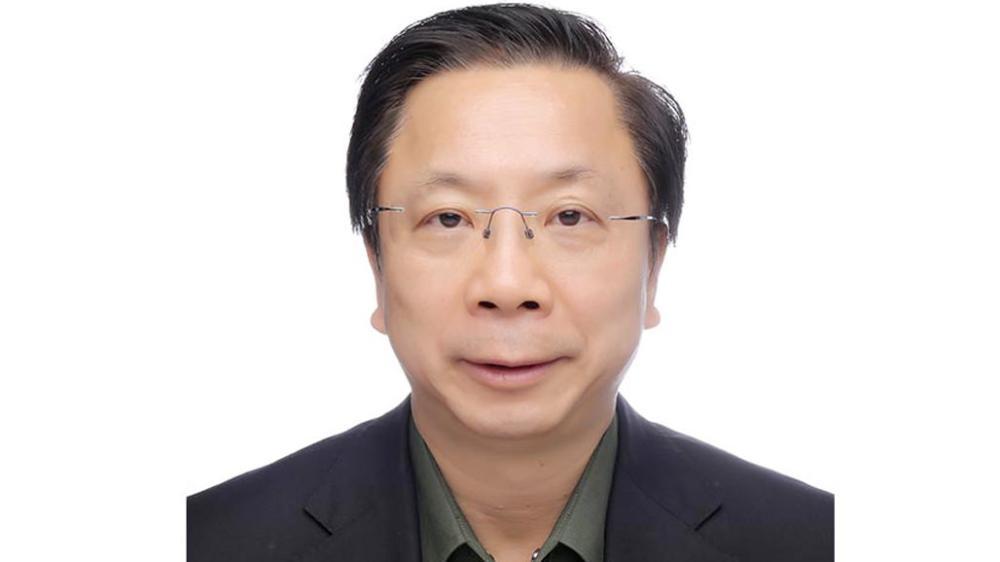 Professor Aibing Yu was doing his PhD in metallurgy when his eyes were opened to the complex field of particle research, beginning a rapid career trajectory with profound impact in both academia and industry.
One of the most influential experts in chemical and process engineering globally, Professor Yu's particular focus lies in particle science – the physics behind how the tiny specks that make up much of our universe behave and interact. In three decades of sustained contribution, he has led the development of advanced simulation and modelling techniques that have brought greater understanding to the field and driven new applications that impact our everyday lives.
"Over 70 per cent of industrial final and intermediate products are in particle forms; aside from water, these particles – such as ore, coal, grains, sands, rice, beans, powder, nanoparticles and so on – represent the largest material we humans handle," he explains.
"My research is very much interdisciplinary. It impacts not only on conventional industries such as mineral, metallurgical, material and chemical, but also on other newly emerging industries such as environmental, energy, pharmaceuticals and nanotechnology."
Much of his work has broken new ground, from detailed mathematical models to predict the porosity of materials to developing widely accepted methodologies for studying how particles behave in fluids. The applications span everything related to particles, from the preparation of different types of raw materials to the manufacture of products such as sensors for combustible gases and inhalers for drug delivery.
Professor Yu's early career spans research fellowships with CSIRO and UOW, and a 22-year tenure with the University of NSW culminating in his appointment as Scientia Professor. He joined Monash University in 2014 as Professor, Vice-Chancellor's Professorial Fellow, and Pro Vice-Chancellor and President of Monash Suzhou, a joint venture with China's Southeast University. He successfully established the pioneering campus and developed robust partnerships between universities, governments, industry and communities.
A prolific author of more than 1,000 publications, Professor Yu is one of the world's most highly cited experts in mineral, metallurgical and chemical engineering science. He has attracted more than $75 million in competitive research funding, held numerous key advisory roles, and won multiple accolades including the Federation Fellow, ExxonMobil Award and NSW Scientist of the Year. He also established the ARC Research Hub for Computational Particle Technology in Australia and the Specialized Research Institute for Process Modelling and Optimization in China, creating strong links with industry to bridge the gap between pure and applied research.
"In my view, there is no real boundary between pure and applied research; the so called know-why (science) and know-how (technology) cannot be separated. I'm driven to implement my research in industry and contribute directly to society."
Sharing his time equally between Melbourne and Suzhou, the Chinese Australian is deeply committed to strengthening relationships between the two nations he calls home, working tirelessly to nurture valuable bonds across science and technology, education and cultural exchange. He credits his prodigious success to vision, determination and consistent hard work, and has built an enduring legacy of knowledge and collaboration for the benefit of academia, industry and society.
"I hope to be remembered as a great scientist for my contributions in particle science and technology, and as an outstanding mentor to young researchers, an effective administrator, and a unique entrepreneur establishing new kinds of industrial research and development organisations in both China and Australia."
---
Mike Sneesby
Bachelor of Engineering (Electrical Engineering), 1996
Julia Green
Bachelor of Medical and Radiation Physics, 2008
Masters of Science, 2011
Dr Sameer Dixit
Master of Science (Biotechnology), 1996
Bachelor of Science (Honours), 1999
Paul Harris
Bachelor of Education (Physical & Health Education), 1999
Professor Aibing Yu
Doctor of Philosophy (Materials Engineering), 1990