At 31 years old, the Hong Kong based entrepreneur swapped the aviators for creating his own brand of designer glasses – now worn by celebrities, fashion elite and even royalty around the world.
---
Ching is the creative director and founder of chic unisex eyewear brand, BIG HORN. He says it was studying business at UOW that allowed him to do what he loves – designing original, signature fashion pieces "for people who want their own unique style", under his own international brand.
"I realised it was important for me to have a 'business mind'. So I decided to study an MBA at UOW. I recognised it could help me have a beautiful future.
"I enjoyed my work as an aviation engineer and thank God for the chance to work in that industry. It's given me more colour in my life story. Switching industries was a big change and a big challenge for me, but I've always loved watching and learning more about eyewear and fashion. So I chose to accept my family's invitation to work in their eyewear manufacturing business and face this new stage of my life with strength, not fear. That's the kind of role model I want to be for my kids."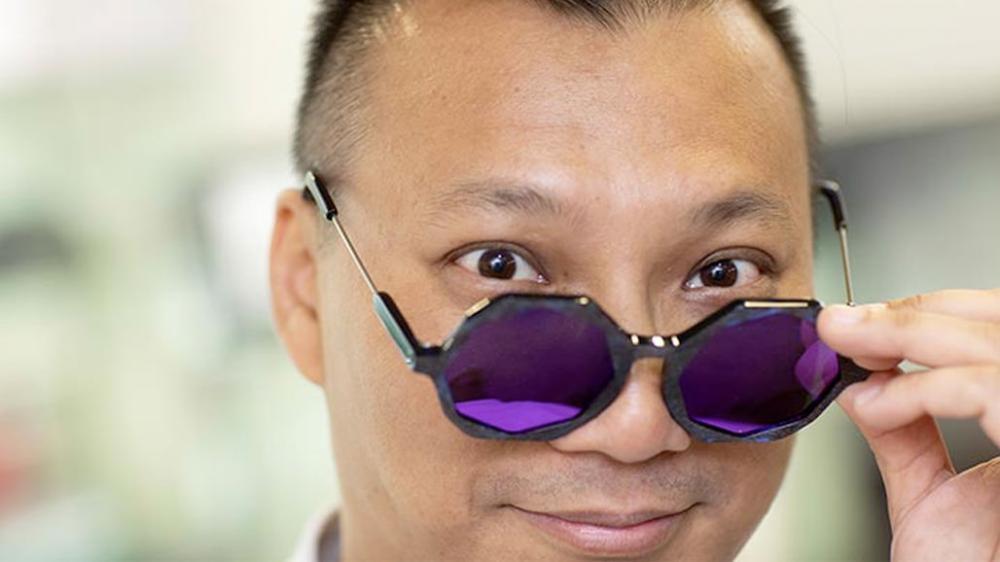 It was here that Ching used his time to build the knowledge and skills to establish his own company. "I treat challenges as questions to solve and answer. So I learned about designs and trends from an Italian eyewear designer I knew and other friends in the fashion industry. I worked very hard, I worked with others and I put all my focus and efforts into my plan. As a result, in 2011 I launched my own company and brand for my designs."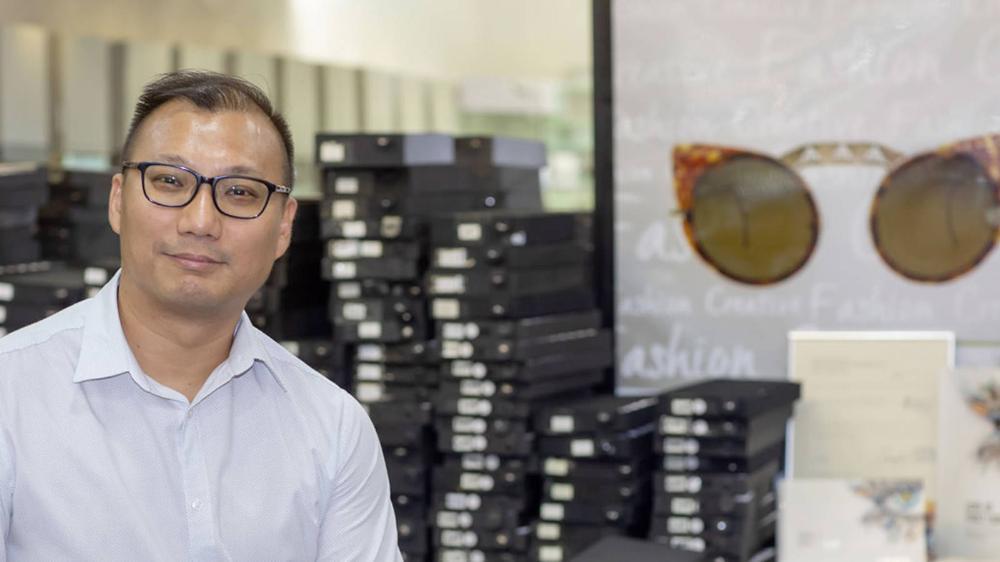 Ching says the BIG HORN brand represents "bending the rules" on design. "I chose the brand name and logo because the rhinoceros to me means strength and going forward, and I enlarged its horn to look more outstanding. My brand is an extension of me and my own style, and it represents the spirit of my designs which are eye-catching, strong, energetic and creative.
"As a new brand, I wanted to make different products that stood out. I didn't want to do what others were doing or follow the popular styles in the markets. People don't want regular or traditional eyewear any more, it's too boring. They want to have new styles and more designs to match how they dress. That's why I've developed distinctive aspects to my designs, with unique craftsmanship that capture people's imaginations. I even use some of my old engineering concepts in my work.
"Developing a new brand is never easy; it is very difficult and the road is not short. I remember the first lot of samples I produced received feedback from retailers that wasn't good. But I went back and took on their comments for my next designs, so when I launched my first collection in 2012, I got many positive comments. My first special 'Owl' design even received an Honourable Mention at the International Design Awards 2015-16 in the USA. The good comments I received from fashion bloggers even attracted a Hollywood style house to borrow my eyewear for their celebrities and artists."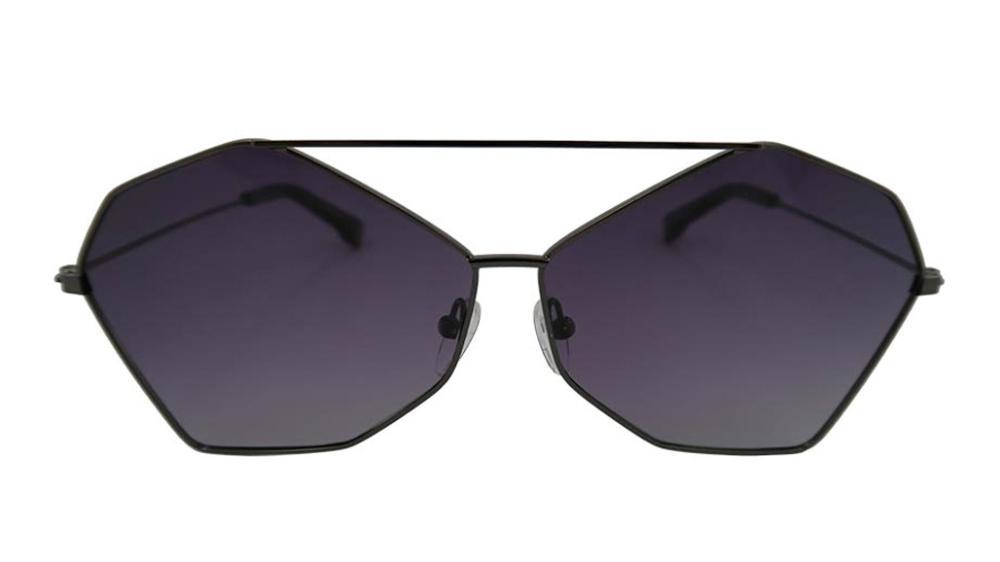 The now-41-year-old has continued to win awards across the globe for his designs, and his collections are now shown at events from New York to Tokyo, Paris to Shanghai. He also enjoys being invited to major fashion events like London Fashion Week and a recent Malaysia Fashion Week involving Jimmy Choo.
"[Choo] introduced me to the Queen of Malaysia and the Prince in Cambodia. They all love my designs. My brand has been recognised by many international celebrities, fashionistas, bloggers, style houses and media organisations. It's a great motivation and boost for me when they say they love my designs, and it's helping me be known in the industry and more successful."
"We now distribute to countries like Hong Kong, Macau, China, Taiwan, Japan, Indonesia, and Canada, and are in talks with interested distributors in USA, Europe, Russia, Vietnam, Poland, and Hungary. I really hope my brand will be one of the most famous in the world in one day."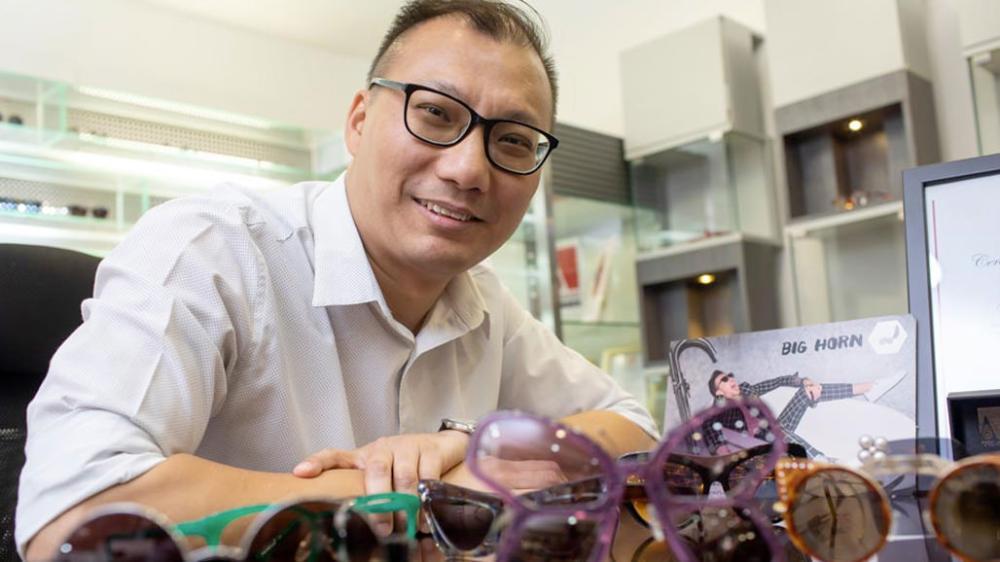 Ching credits his UOW studies for giving him the tools to start and grow his business successfully. "I have unforgettable memories of my UOW professors. They taught me a lot, and were always willing to answer my questions. They still have time for me, and it is very much appreciated. They taught me a lot about thinking and marketing concepts, and how to make a good marketing plan, which has really influenced me."
"I feel that I'm lucky. I never imagined I could do what I have or be where I am today. I love my brand, it's my baby and I work hard on it every day. I say to people: never give up, and trust in what you are doing. Loving and respecting your work is important. That's what I do, I put my heart into every design I do. I just want to do the best for people. I enjoy making people happy.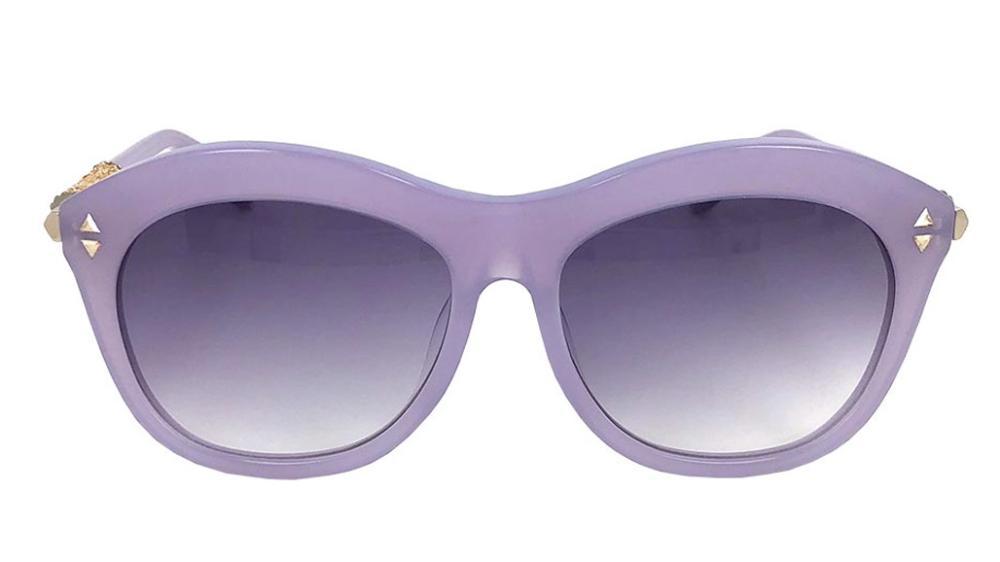 "Now, the focus is expanding to more countries and doing more collaborations with different celebrities, artists and other brands. I want to keep learning and keep designing good products for people forever and ever! I love my designs, and I hope more and more people keep wearing and loving my designs too."
---
Kevin Ching
Master of Business Administration, 2005