When asked about it, Wett dismisses the superhero image as just a joke. But take a look at her career and you might see the Wonder Woman image is more apt than she lets on.
---
Wett has been CEO of Australian Pathology since April 2014. It is the national peak body for private pathology and represents more than 95 per cent of the industry's services in Australia. Wett took on this role after she finished up as CEO of Pharmaceutical Society of Australia following three and a half years' of service.
In addition to her day job, Wett sits on several boards. She is the chair of Goodwin Aged Care Services, Canberra's largest aged care provider; a non-executive director with Doctors' Health Pty Ltd, which provides a national health service for doctors and medical students; board director with the Australian Institute of Company Directors (AICD), a peak body for directors dedicated to making a difference in governance and board directorship; board director with Pathology Awareness Australia; and until late-2018, she was also a board director with Osteoporosis Australia.
Wett says her career path was a bit unexpected.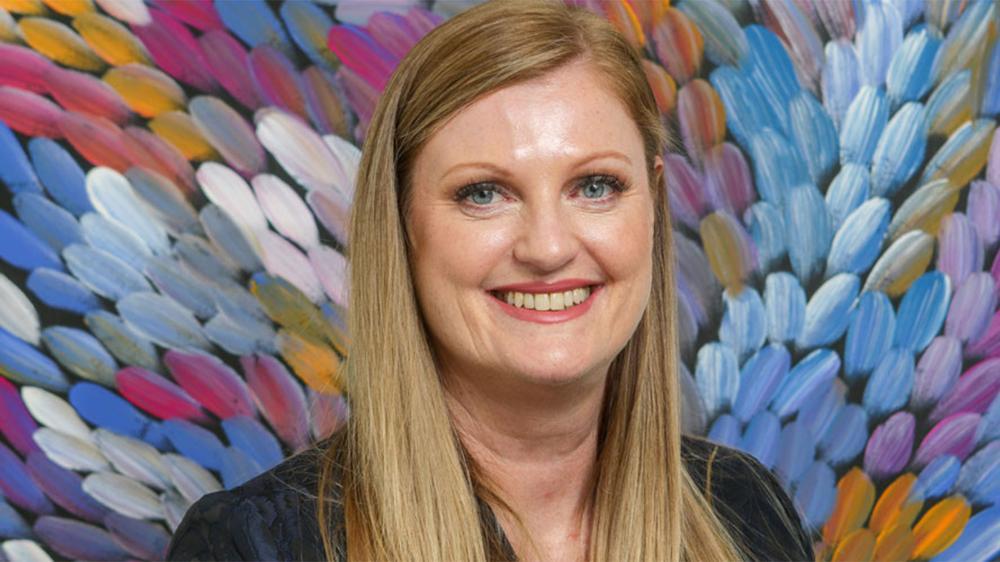 "I started working [in the Illawarra] for an area health service," she says. "I went on to quite innovative roles with new developments coming together. I started in a leadership role, out in the community talking about what they needed with their health services and bringing it back to my organisation.
"I really like the ability to influence an agenda and I think that's important to be advocating for better practice for improvements. That's why I like my role here at Australian Pathology so much. It's really about working with key decision makers – ministers, members of parliament, senior government officials - to find an answer that's going to benefit the community, benefit all Australians but is also innovative and new and cutting edge. That's what my members want to do, they want to deliver better services in this country."
When she talks about her work on various boards, Wett repeatedly emphasises the value of diversity, whether it's a diversity of skills and experience or gender diversity. In her role at the Australian Institute of Company Directors, she been able to advocate for greater gender diversity in boardrooms across the country.
00:00
I do think that people a lot of people
00:06
think that being a company director is
00:09
an easy thing and it's something they do
00:11
in their retirement when they finish
00:12
their career it's actually not like that
00:15
at all it's another career so I like to
00:18
when people ask me you know how did I
00:20
get involved and what did I you know
00:23
what do I need to do to be you know like
00:25
you I say well you need to think about
00:28
it as at your next career and you need
00:30
to invest in it like you would any
00:32
career have you done some education have
00:35
you got experience what are you bringing
00:38
what's your value proposition to a board
00:41
what what is different about you and the
00:43
skills that you bring and how can you
00:45
add value so it is it's people some
00:49
people think it's something simple
00:51
that'll just happen and it's not going
00:53
to it's not like that it's like most
00:55
people with their careers you need to
00:57
invest in yourself and make sure that
01:00
you I suppose have skills and something
01:04
to offer because that's what you're
01:06
there for being a non-executive director
01:10
means that you are you know part of the
01:14
organization that's setting the
01:15
framework under which they operate
01:17
you're responsible for the culture of an
01:20
organization and to me it's a different
01:23
sort of leadership than an executive
01:24
role it's very much about you know
01:29
building trust in a product or a company
01:32
it's having integrity its questioning
01:35
management without making sure that you
01:38
know they feel inadequate it's about
01:40
testing all the time the information
01:42
that you're getting to get the best
01:44
outcome and that's why diversity is so
01:47
important diversity of gender of skills
01:50
because otherwise you have groupthink I
01:53
think experience understanding your role
01:56
as a director because let's face it
01:58
you're personally liable particularly
02:01
with areas such as where work health and
02:03
safety so you need to understand your
02:07
role and you're not there to be the to
02:09
be management you're there to oversee it
02:11
and to put it in place I like
02:12
to say you know you're the people that
02:14
put in place the framework under which
02:16
the company operates you know what are
02:18
the ethical expectations of the company
02:21
of the CEO in implementing that what's
02:23
the culture you want to see in your
02:26
organization all those sorts of things
02:29
certainly my role at Good winners chair
02:32
of the board I'm a lot more visible and
02:35
our members and our I suppose our
02:38
clients that purchase our services or
02:40
invest their money into our services
02:43
they're looking to see you know what's
02:45
the chair of the board doing is she
02:47
available is she visible can I talk to
02:52
not that I'm interfering in in
02:54
management's role at all but I am very
02:56
visible and I am out walking the talk
02:59
our role is to make sure we get the
03:01
right leadership to start with and we
03:03
set the right culture and have the right
03:05
expectations of our CEO but of each
"The Institute of Company Directors is a supporter - and a driver - of the 30% Club which was looking at 30 per cent targets for ASX 200 boards by the end of 2018," Wett says. "We nearly got there, we nearly got to our target, [we got] 29.7 per cent, which is very close. And that just shows us we can't take our foot off the pedal. There's more work to do."
"But realistically we should be advocating for boards, or any parts of senior leadership or executive leadership, to reflect our community. When we don't have senior women in those roles then we're not reflecting 51 per cent of the population."
Since leaving high school, Wett has completed three degrees at UOW including an MBA in 2002.
"I think my MBA was probably one of the best things I could've done for my career for a number of reasons," she says. "One is I wanted to shift slightly into a different role and that gave me the confidence to know that what I was talking about, and the ideas I had, were based on science and evidence. I use my MBA all the time. I use strategic decision making principles around decisions we make on a daily basis here at Australian Pathology, I use it in my board roles, I use marketing. I use the things I learned there to test campaigns or press releases or an announcement we want to make. For me it's been fundamental in giving me more strings in my bow to be able to deliver."
One of the campaigns Wett applied her skills to was the "Don't Kill Bulk Bill" campaign leading up to the last federal election. The campaign called on the public to reject cuts to funding for pathology services.
"That was a very large campaign, it was hugely successful," she says. "We had over 600,000 Australians sign up to our petition. We saw lots of media, lots of positive responses from the community saying, well hang on a minute, this is about my healthcare and I want to make sure I can still get my healthcare into the future. As a result there was some changes to government policy."
About a decade ago, Wett decided she wanted to give something back to the community and decided to do some volunteer work.
"I consulted the local team here of the [Australian] Institute of Company Directors and I said, look I'm in a deputy CEO role, running a large program of health activities that have reach right across Australia. Do you think there might be a local board that's looking for skills like mine?" She says.
The AICD set up a meeting with the CEO of Goodwin Aged Care Services.
"I'll never forget that when we finished speaking, we went and did a tour of the facility and these people were so proud of what they had delivered, this state of the art residential aged care facility with amazing independent living, club house, pool, rooms for hairdressers, rooms for doctors to be able to come and visit their patients," she says. "They were so proud of what they had managed to deliver and the people there were happy in the facility. That really drove me to think that this really was an organisation that I wanted to be part of."
Following her election to chair of Goodwin, Wett was having morning tea with residents and members of the organisation. "The number of women that came up to me, very quietly and said, we're so proud of you, it's so fantastic to see the first woman chair of this organisation. We feel so proud of you and we want to see you drive this organisation forward'."
---
Liesel Wett
Master of Business Administration, 2002
Master of Public Health (Research), 1995
Bachelor of Science (Psychology & Nutrition), 1994