From ski slopes to start-up hubs, Blake has covered a lot of ground in her career to date. Within a week, she moves between mind-bending research projects and creative enterprises.
---
"I do genuinely believe that it makes you a stronger employee. Having all these different jobs makes me better at the other job; they all feed into each other," she says.
Blake, a psychology graduate, spends her time in a neuroscience lab, working as a behavioural strategist and exploring questions of creativity and human relationships with technology. She has also recently launched Little Literature Co., an experimental storytelling studio creating games for imaginative play.
"In everything that I do I'm trying to bring together what can be, at times, really disparate interests or different fields," Blake says.
Her work is grounded in psychology and blends design and user experience (UX) to create tools, products and programs that help our minds thrive.
Blake first started thinking about her brain when she was training intensely as a freestyle skier, her sights set on the 2014 Sochi Winter Olympics. Injuries were commonplace for the gutsy athlete and a number of concussions had her wondering how we should look after our brains like we do our bodies.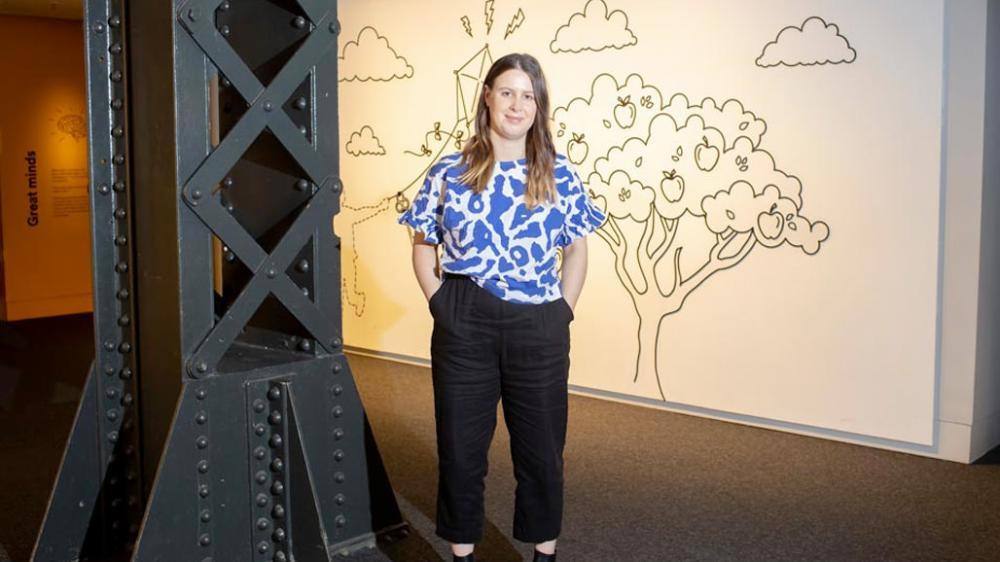 She started studying psychology online through Swinburne University to understand the inner workings of the brain and continued skiing, until a serious crash put her out of Olympic contention and on her way back to Australia for surgery. Blake landed straight at UOW, picking up her studies on campus (and on crutches).
At UOW, she was introduced to the world of start-ups through iAccelerate, UOW's business incubator, where, with a female entrepreneur scholarship, Blake would spend one day a week developing her first business ideas.
Soon after, she landed a spot as an intern in Google's Creative Lab, hired as a "wild card" – just halfway through her third year of study. She put her studies on hold, took a breath and made the jump.
"That flexibility, to say that I could go off and explore other things and then come back [to UOW], which I did, I think is pretty incredible," Blake says.
Everywhere she goes, Blake is on the lookout for people she can work with and learn from, something she learnt at iAccelerate. When something sparks her interest, she reaches out to people who can help her make it happen. "Together we can do something that we couldn't do on our own."
As a researcher at the Future Minds Lab, University of NSW, Blake works with a group of cognitive neuroscientists and organisational psychologists to ask and answer questions about the future of work. Identifying the types of skills that people will need in workplaces of the future, where automation and artificial intelligence are the norm, starts by understanding what humans can do really well.
Creativity is a big one. In her own research, Blake investigates links between perception, attention and creativity in the brain. There is a lot of interest, she says, in brain-based differences which might explain creative behaviour.
"From that, we want to know if [creativity] can be trained or how that is learnt."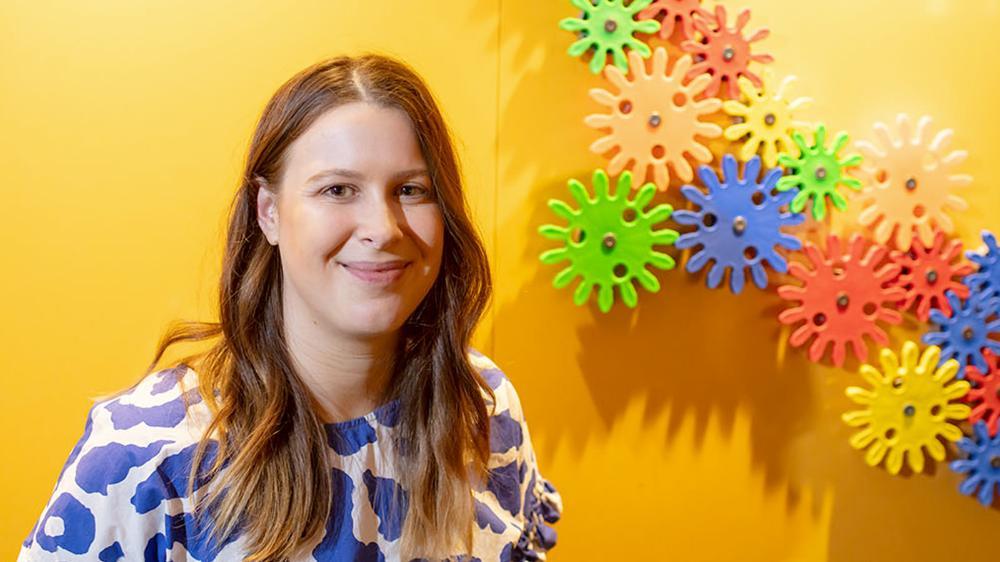 A lot of companies are also trying to create incubation zones where people can go and be creative," Blakes says. "But I think it's bigger than that. It's how do you make them believe that they are creative every day, not just when they're in an innovation lab."
"Beliefs greatly impact how creative you are able to be in your everyday life and it can be as simple as just believing you are creative or not.
"Breaking away from long-held stereotypes – whether you are creative or not, good with numbers or should stick to science – has to start with early education," Blake says. "There is research that girls as young as six don't believe they are as smart as boys, and that they're more likely to draw a man when asked to draw a scientist."
So, to make science, technology and maths (STEM) accessible to girls and boys alike, Blake founded Little Literature Co. with designer, illustrator and animator, Deborah Ho. Their storytelling card games let little minds create worlds of their own imagination – where there are no boundaries or barriers to learning.
Straight off the press, their first product, Talu Tales, has picked up design awards from Good Design and Frankie Magazine.
For Blake and her brain, they're just getting started. "Learning doesn't start and end with university. We are lifelong learners."
---
Annabel Blake
Bachelor of Psychological Science (Honours), 2018