Meet this year's recipients, delivering real and sustained impact across research, innovation and business and create a better society for us all.
---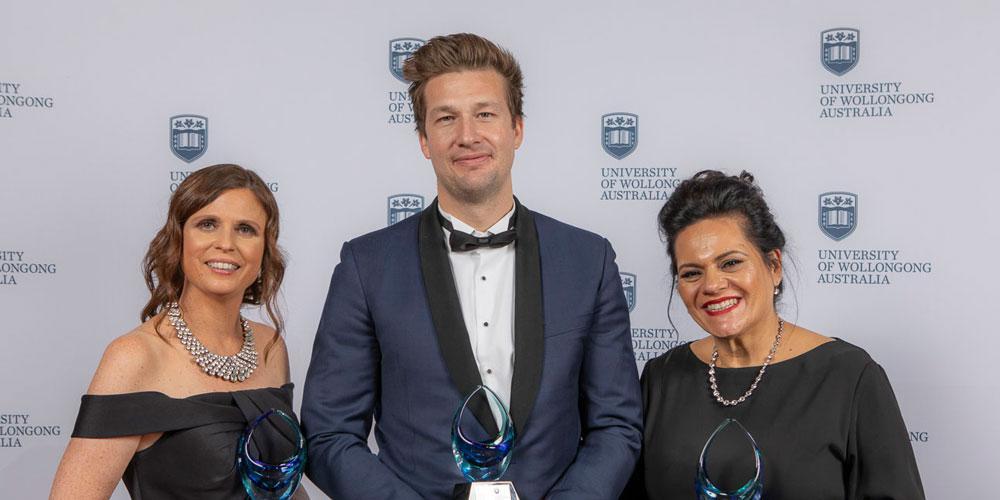 Winners: Natalie Champan, Tom Moore, Diane Manns
---
Tanya de Hoog
Alumni Award for Professional Excellence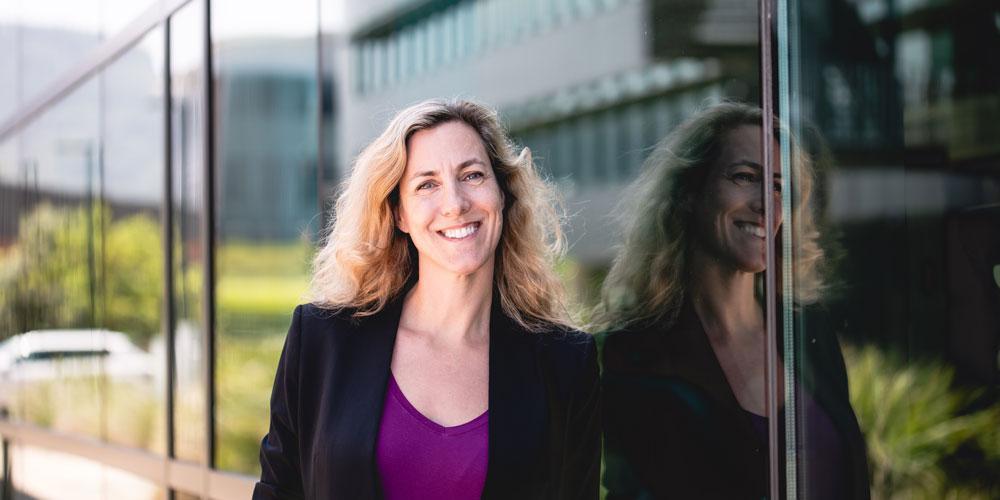 Tanya de Hoog has forged an exceptional career at the highest levels of structural engineering, making a sustained global contribution to the profession.
As Principal and co-founding Director of Thornton Tomasetti in London, she has brought her expertise and creative solutions ethos to the design of complex, fast-track structures, including several award-winning projects across Europe, the Middle East, Southeast Asia and Australia.
De Hoog's extensive capabilities in structural engineering have earned her international peer respect, accolades and influential appointments. She is a founding member of the Equilibrium Network and is currently exploring how engineers can extend their contributions at all levels of society while maintaining financial sustainability.
An inspiring mentor deeply passionate about advancing gender diversity, de Hoog leverages her success in service of this agenda.
"Being an engineer is a privilege; our everyday work allows us to make positive contributions to our communities and society," says de Hoog. "I believe everyone should have the opportunity to make these contributions regardless of gender or background, and am fortunate to be in a position to help create change towards greater equality in the profession."
---
Tom Moore
Young Alumni Award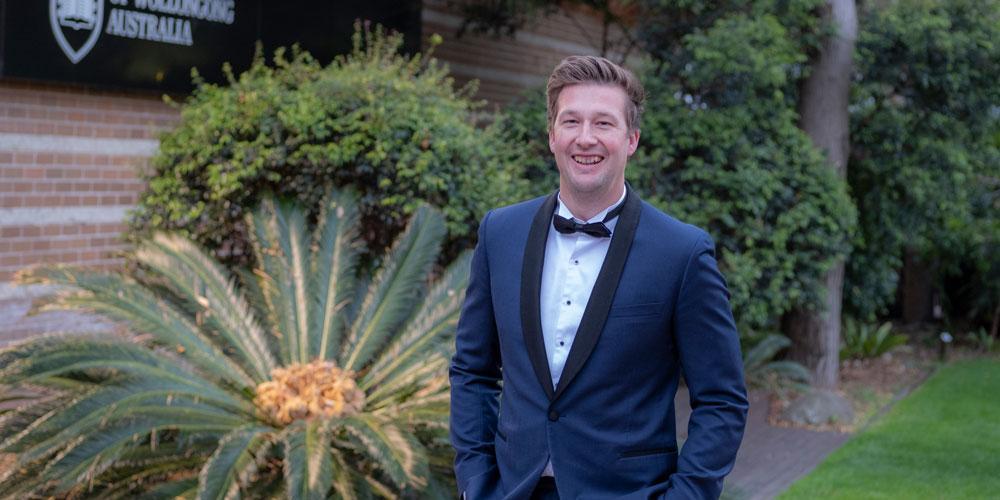 With no commercial experience and a wealth of determination, Tom Moore drew on his own struggle transitioning to civilian life to build a successful business creating rewarding careers for other military veterans.
Moore is co-founder and Global Chief Executive Officer of WithYouWithMe (WYWM), a training and employment organisation that develops and upskills talented military professionals to transition into industry. Offered free of charge to veterans, the innovative model matches mentees to the most appropriate job pathway to translate their military experience into industry skills.
WYWM expanded rapidly under Moore's leadership and is now an international success story, working with more than 150 employer organisations globally and recently opening an office in Washington DC. The company has also extended its offering to assist other underutilised talent groups, including return-to-work parents, students and professional athletes.
The award-winning program has helped thousands of veterans into satisfying new careers on discharge, changing attitudes and challenging traditional approaches to minimising unemployment and underemployment.
"If we can solve underemployment in the market, veteran transition as a social issue will almost disappear," says Moore. "By shifting the focus from experience to strengths and the development of new skills, we're guiding companies towards a more diverse workforce and helping people reach their full potential."
---
Diane Manns
Alumni Award for Social Impact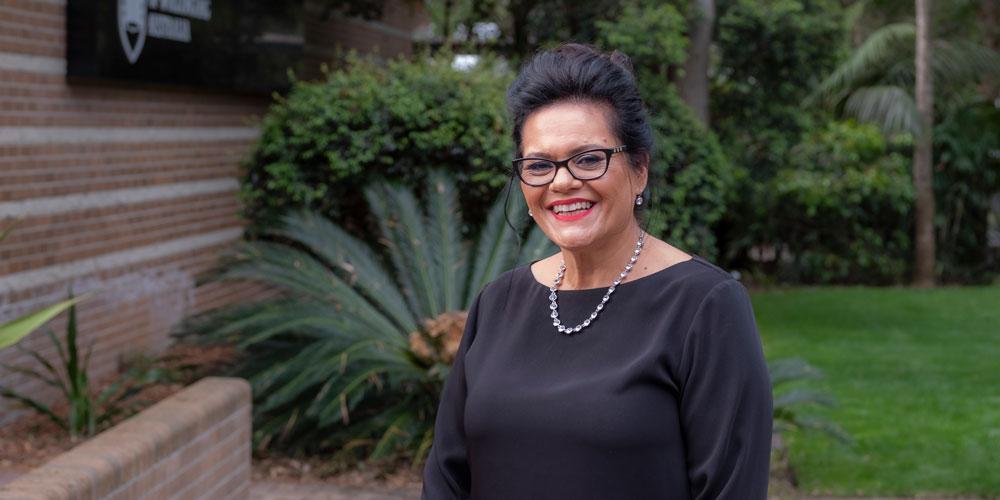 Long before domestic violence made the national agenda, Diane Manns was on the frontline as a tireless and vocal campaigner working to raise awareness, shift attitudes and make a difference in the lives of countless families.
Manns has made an indelible contribution to social welfare in her region and beyond throughout her career. She has spent the last 16 years with Sutherland Shire Family Services (SSFS) of which she is Chief Executive Officer. The not-forprofit organisation supports women and children dealing with domestic violence.
A passionate and engaging leader, Manns has taken the conversation to boardrooms, council chambers, police stations and worksites. She has led a wealth of transformative programs taking domestic violence from behind closed doors and into sharp public focus, and counts the groundbreaking Pull Ya Head In film series exposing domestic violence's hidden effects among her proudest achievements.
"Many women and children are impacted by the covert nature of domestic violence, beyond the visible effects of physical violence," explains Manns. "I'm driven to help address the financial, sexual, psychological and emotional impacts of domestic violence, which can often be disregarded or misunderstood but have a significant impact for women and children."
---
Natalie Chapman
Alumni Award for Innovation and Entrepreneurship
Leading a revolution in research-industry engagement, Natalie Chapman helps research organisations and innovative businesses to commercialise new knowledge and technologies.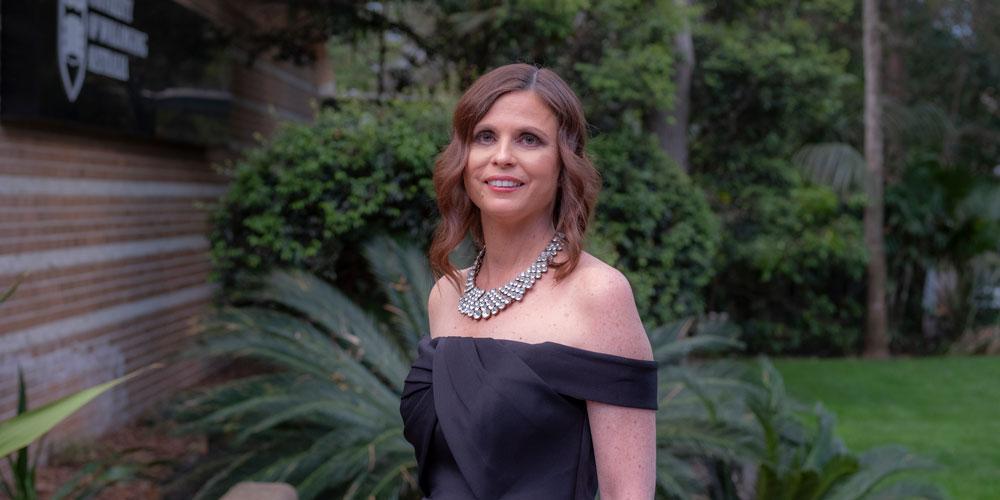 In 2011, she founded consultancy gemaker to take Australian innovations to global markets in renewable energy, biomedicine, mining, nuclear technology, ICT, education, advanced manufacturing and new materials.
Under Chapman's leadership, gemaker has collaborated on a world-leading professional capabilities framework for the tech transfer sector, trained hundreds of university researchers in industry engagement and accelerated international commercialisation of an Australian invention that reduces suffering after catastrophic storms.
It has also supported the transformation of a small exploration company to an investor-ready high-tech materials producer, developed SME engagement strategy with the Defence Department, created the inspiring #AUSinnovates campaign and won over $1 million in grant funding for Australian innovators.
"I aim to continue to increase gemaker's influence," says Chapman, "so we can promote the commercialisation of more excellent Australian innovations, thereby improving lives, nurturing the health of our planet and growing new industries for sustained economic security."
---
Professor James Goudkamp
Alumni Award for Research and Scholarship
In little more than a decade, Professor James Goudkamp has made a greater contribution to his profession than many others have made in a lifetime, showing proficiency and excellence beyond his years.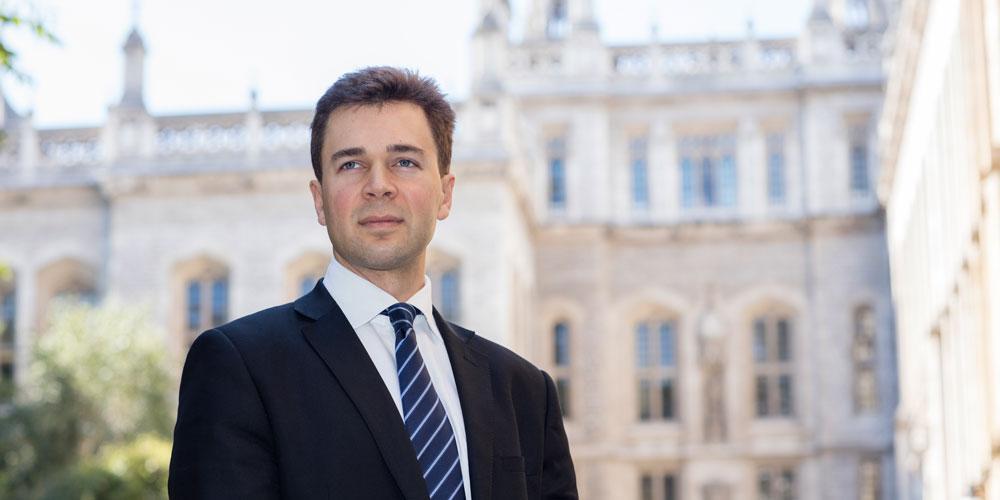 An internationally-recognised expert in private law, with a principal interest in torts, Goudkamp's astonishing scholarly output has influenced thinking regarding this notoriously complex area. Since 2017, he has been Professor of the Law of Obligations in the Law Faculty of the prestigious University of Oxford – a coveted position that is the pinnacle of a rapid and impressive career to date.
Goudkamp has demonstrated intellectual mastery and sound legal analysis to bring critical examination and explication to the field of tort law. He has written and co-authored more than 100 publications, several of which have been cited by judges in various jurisdictions.
He has maintained a strong connection with University of Wollongong, principally through offering to support law students considering embarking on postgraduate study.
"I hope that my work has encouraged other theorists to think more deeply about the connections between tort law and other branches of the law, both within and outside of private law," Goudkamp says.
---
Tanya de Hoog
Bachelor of Engineering (Civil Engineering), 1996
Tom Moore
Bachelor of Commerce (Public Relations), 2010
Diane Manns
Master of Business Administration (Executive), 2016
Natalie Chapman
Graduate Certificate in Management, 1998
Master of Commerce (Marketing), 2002
Master of Business Administration, 2009
Professor James Goudkamp
Bachelor of Science / Bachelor of Laws, 2003
Graduate Diploma in Legal Practice, 2005