As an athlete, Jessica Smith overcame her disability to represent Australia at the highest international level.
---
Jessica Smith has chosen to swim against the tide, literally and metaphorically. As an athlete, she overcame her disability to represent Australia at the highest international level. As a speaker and campaigner, she is advocating for body positivity in a world of photo filters and easily accessible cosmetic procedures.
Smith was born without her left forearm and as an 18-month-old had a prosthesis fitted. But while she was learning to use it, the toddler knocked a pot of boiling water on to herself and suffered third degree burns to 15 per cent of her body. From an early age, Smith was conscious of her difference from other children. As she grew up, whenever she opened a book or turned on the tv, she didn't see any characters that looked like her and this only exacerbated her sense of difference.
"But I had an innate ability to push boundaries," she says. "I wanted people to notice me for what my body could do rather than what it couldn't."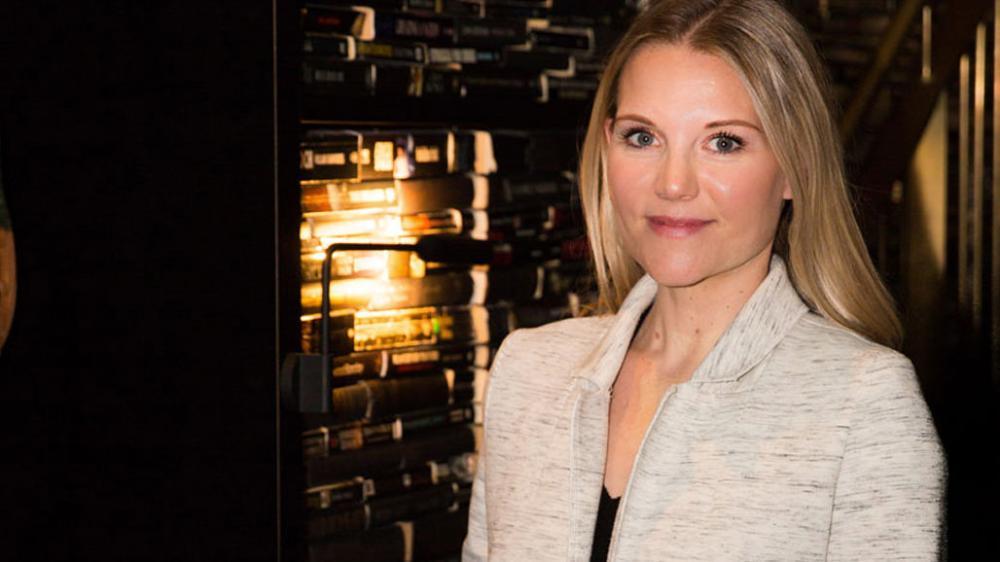 That determination saw her focus on sport, particularly swimming, and took her all the way to the Paralympics.
"I was a natural swimmer and it really did become my sanctuary," she says. "Training gave me focus and competition provided the impetus to succeed. Swimming literally enabled me to get through so many difficult stages during my teens and early twenties. I felt safe in the water and empowered because my body was finally being recognised for something positive."
Smith represented Australia for seven years, travelling the globe and competing in the Athens Paralympics 2004 at just 19 years old.
What was not obvious to those around her though, was how much she was suffering. Smith had developed an eating disorder as a 14-year-old.
"Looking and feeling different certainly had a negative impact on the way I saw myself growing up," she says. "I struggled with crippling low self-esteem and confidence because my body didn't fit within the societal norms. I told myself if I could just look perfect in every other way,maybe people would see past my obvious imperfections and then I'd be accepted. Maybe then I'd be happy.
"I convinced myself that losing weight was the key to my happiness. Before I knew it, I was trapped in the hellish nightmare that is anorexia and bulimia. Living with an eating disorder is the cruelest form of physical and emotional torture."
When she returned to Australia from Athens, she entered rehab. Since her recovery she has gone on to inspire people with her body positive message.
"I now concentrate on what I do have rather than what I don't and I'm grateful for all the challenges I've faced because they have all shaped who I am today," she says. "I now realise I'm celebrated because of my differences and I've never felt more self-assured. Every day I tell myself how fortunate I am, I take time to reflect and appreciate the journey I'm on."
Smith has founded Join the Revolution, an award-winning social media campaign encouraging people to practice positive self-awareness. The campaign is designed to unite people all over the world, to support each other and to stand together when it comes to body image. While she says comparing ourselves to others online can trigger negative thoughts, the platforms can have a positive impact.
"It's up to us who we follow and therefore what images we look at," she says. "If you are following someone who makes you feel inadequate, stop following them. It's also up to us what we choose to share. There are so many wonderful individual and organisations that use social media to spread powerful messages about positive body image. Follow them, and keep your digital space positive."
Smith is now a professional speaker, talking about leadership, life balance and embracing adversity with people from all walks of life. She is also a published children's author. The first book in her series is called Little Miss Jessica Goes to School.
"My goal has always been about preventing anyone else from taking the same destructive path as I did," she says. "I've always believed that promoting positive body image and self-worth at a young age is crucial.
"Little Miss Jessica Goes to School is not simply about a young girl with one hand on her first day at school. It's about her journey discovering we are all different. She meets other characters who also have a different appearance to her, and together they learn to appreciate who they and how they look, in spite of their differences."
The book is now in its third print and Smith is preparing for an international book tour.
Smith's work has been recognised by many bodies including as an emerging leader by the Australian Government at the Positive Body Image Awards and she was awarded a Pride of Australia Medal in Western Australia. In 2015, Smith was a state finalist for Young Australian of the Year and in 2017 she was awarded Woman of The Year by Cosmopolitan Magazine in the Game Changer category.
Her advice to anyone who is looking to transition in their career is not to be afraid of change.
"The more we resist change the more we struggle. Change is inevitable so we have to move and grow with each change that comes our way."
---
Jessica Smith
Bachelor of Science (Population Health), 2007