Luxury brands have a way of making a sophisticated lifestyle look effortless. Jessica Sparks spoke to three UOW alumni working for luxury brands and discovered it's not all jet planes, islands and tigers on a gold leash.
---
Nagham Akileh
When Nagham Akileh graduated with a computer science degree in the early 2000s, jobs in social media didn't even exist. But in the years since, the enterprising United Arab Emirates resident has combined her passion for technology, analytics and creativity to stay ahead of the curve in social and digital marketing and e-commerce in the Middle East. Akileh's experience spans a range of campaigns, including in the fashion, automotive, environmental and fast moving consumer goods industries. Her passion is fashion, particularly its convergence with e-commerce in the transforming world of luxury brands in the Middle East.
"Fashion has always been something I've been interested in. Even when I was working in other areas, I'd keep up with runway, street and business trends both globally and locally," Akileh says. "Most of my current wardrobe is also from online shopping, so you can say I have first-hand experience across the purchase funnel!"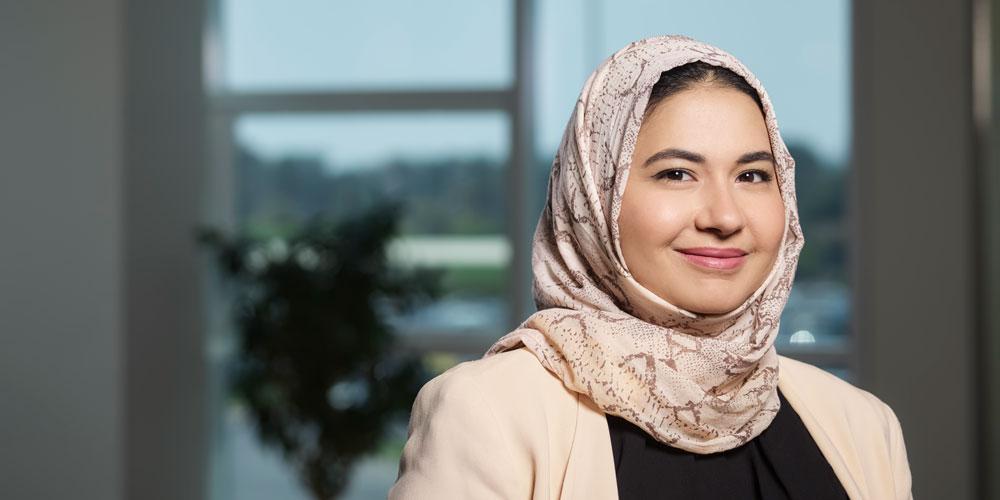 Her career path has not been a traditional one – she's worked in multimedia design and IT marketing before pivoting to social media and e-commerce.
"A key highlight for me was taking a new product innovation – a detergent for abayas, the loose black garment worn in the Saudi and other Gulf countries – and bringing to life a branded content show around it. Think 'Project Runway' for abaya designers," Akileh says. "It aired on the morning show on TV and we used social media to engage with consumers online. The show gained popularity and ran for several seasons, winning many industry awards along the way."
"The combination of my computer science and marketing backgrounds gave me a leg up to get into social media when it was just starting to become a role in companies around 2009. I never thought those two degrees could've intertwined in the way they did," she says. "E-commerce is now also increasingly more social and content-led, yet still requires technical knowledge, so it's been a natural transition for me, too. It's funny how things work out."
Akileh currently works as Director of E-commerce Strategy at the UAE office of business performance company, OMD. She drives their new e-commerce specialist unit, Transact, working with some of the largest fashion retail groups and marketplaces in the Middle East.
Knowing how to code is the best skill I have acquired, as it shaped how I think about problems and their solutions. Everyone should learn how to code!
"To me, digital marketing and e-commerce are not just about numbers. They're an intersection of numbers, creativity, and communication. For example, right now a lot of luxury fashion brands look and sound the same online. But each has a unique positioning and personality, so there's lots of potential for them to evolve so they stand out from one another, including by capitalising on new commerce dynamics."
Akileh's efforts over the past eight years have earned her great industry recognition, including an M&M Global Award in 2012 – the only entry from the Middle East and North Africa (MENA) region to be selected that year. Her work heading up PepsiCo's social media portfolio also earned her five awards at the 2016 Festival of Media MENA.
"I'd say knowing how to code is the best skill I have acquired, as it shaped how I think about problems and their solutions. Everyone should learn how to code!"
Akileh believes her career will continue to diverge from any conventional path. "Work is far more interesting that way," she laughs. "The world we live in is moving so fast, and the jobs landscape will continue to evolve with it. As long as it's a role that's dynamic, allows me to learn new things and grow, and has elements of tech and creativity in it, I'm game."
Phoebe Greenacre
As a bright-eyed first-year university student, Phoebe Greenacre had her sights set on being a Japanese-speaking spy. But her international studies and love of travel soon developed into interests far away from the world of espionage.
Instead, she's spent the last decade building businesses and marketing high-end brands across the travel, fitness, health and luxury industries. The past two years have seen Greenacre break out on her own as co-founder and CEO of Silou – a luxury activewear company that espouses a focus on lifestyle, innovation, sustainability and ethical trade.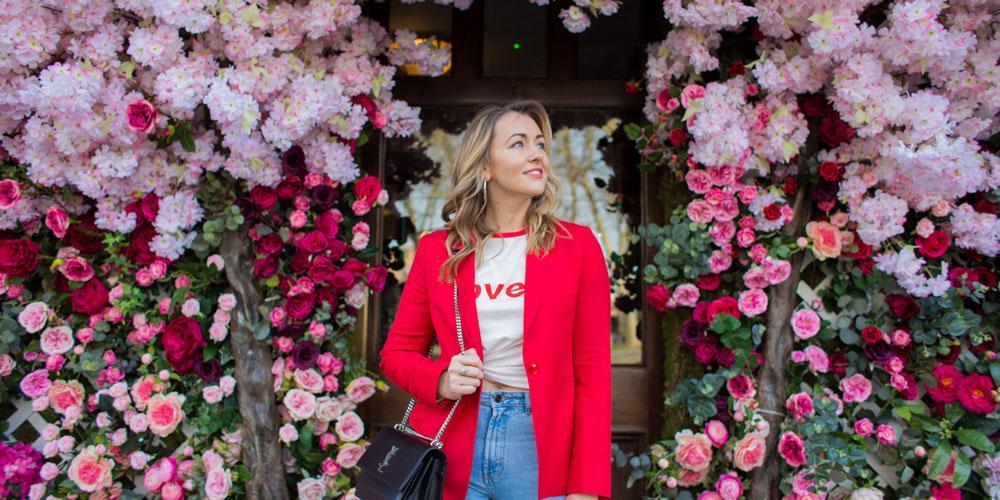 "When marketing a high-end brand like Silou, you need to share the story of the brand. Wellness, yoga, living ethically – it's all part of my everyday life, so it was only natural those elements run through Silou," she says. "Through a love for luxury and active living, we like to invite our customers into this life as well."
Greenacre chose to base Silou's operations in the UK, saying her experiences travelling at school and university strengthened her desire to travel, live and work overseas.
"There is so much opportunity in London, the community is very diverse and you have the world on the doorstep."
Early mornings and late nights allow Greenacre to be across all the workings of her company and continue to grow its online presence. Right now, she's navigating the international laws, regulations and costs of Silou's expanding wholesale distribution network – the key to making their products globally available.
The self-driven entrepreneur also finds time to run her travel and lifestyle blog, Wood & Luxe, be a guest speaker at various functions, and even teach yoga from rooftops to private members' clubs all over London. But Silou is never far from her mind.
Through a love for luxury and active living, we like to invite our customers into this life as well
"Next week my team and I are flying to the South of France on private jet and helicopterto shoot Silou's next campaign. No one day is the same, which is exciting, I love it."
From beginnings in financial planning ("Very, very boring, but paid well") to positions at Contiki ("It was a lot of fun and gave me my idea to start my travel blog") and David Jones ("A short contract, but I got to work on large budget campaigns and photo shoots"), Greenacre has ensured she has learnt and grown from each position she's taken on.
"Working for Napoleon Perdis was my first foray into the world of luxury goods. For five years, I shadowed Napoleon himself and worked closely with his brother, Emmanuel, across all facets of the business. I learnt a lot about negotiation and managing multiple functions of a business, which was invaluable.
"But I definitely think Silou has been the most enjoyable, and the most challenging, too."
So where to now for Greenacre?
"Next is world domination, making Silou a home brand! My business partner and I would like to extend operations to the USA, as the region is proving to be a huge opportunity for Silou. Who knows what will come to fruition, but I am a big believer of putting these dreams out into the universe. Dream big or go home!
"Don't follow the money, follow what makes you come alive. Don't be afraid to fail or try a new industry if your heart desires."
Erin Tuffy
When Erin Tuffy was put behind the David Jones makeup counter for a casual job while at university, she had no idea how to shadematch foundation or apply lipstick. But the go-getting marketer is a quick study, working her way up the ranks of luxury beauty and cosmetic brands like Estee Lauder, DKNY, L'Oreal, Clinique and Kiehl's. She's now based in Singapore as Director of Marketing for all Kendo Brands – Fenty Beauty, Kat von D Beauty, Marc Jacobs Beauty and Ole Henriksen – across the Asia Pacific region. This includes Singapore, Thailand, Malaysia, Indonesia, Hong Kong, Philippines and Australia.
"I've been very lucky throughout my career that people have believed in me and given me opportunities. I've never considered myself the smartest person in the room or the best at what I do, but I've always worked hard to learn what I didn't know," Tuffy says.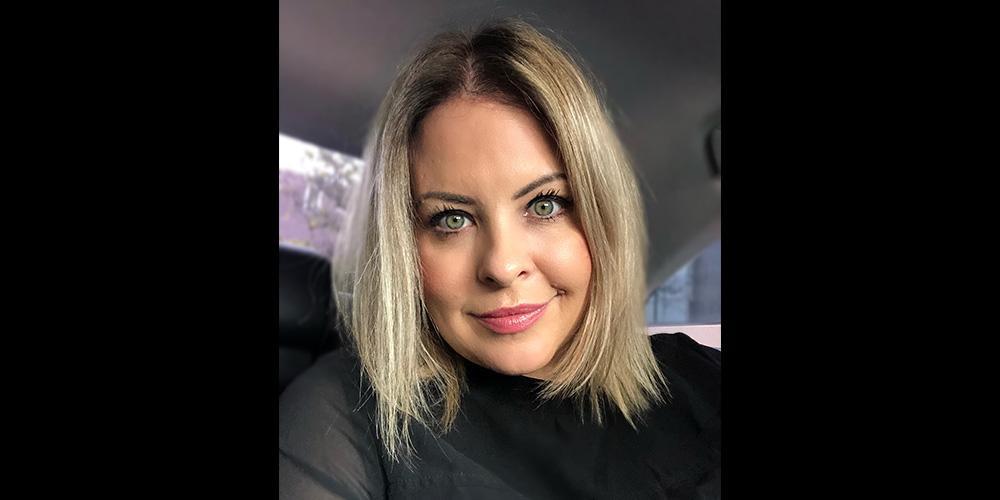 "Cosmetics is competitive because from the outside it looks super glamorous so everyone wants to work there. But once you get inside, you realise it's only about 10 per cent glamour and 90 per cent really crazy, hard work!" she says, reminiscing about her many all-nighters unpacking boxes and stacking shelves.
She recalls desperately reviving plants in stores to avoid the budget disaster of having to replace them if they die, to lugging a skeleton around Sydney for a public relations stunt, only to have its head fall off, roll down the road and a chase ensue: "Here I was, chasing this skull down Oxford St, Paddington, while dragging the rest of the skeleton behind me… like I said, 10 per cent glamorous!"
Even now, Tuffy still highly values her work ethic. She starts every day at 6am, liaising with Kendo teams across the globe. She'll then meet with retail partners, PR and event agencies on upcoming product launches. She'll also have internal meetings with various departments to discuss business trends, sales results and any recent successes or challenges they've had with their brands.
"I love thinking about the consumer experience. How customers interact with our brands and how we stand out in a hugely competitive market where there are thousands of new products launched each year and everyone is vying for customers' attention," she says. "As the internet changes the way our consumer shops and seeks out information, we've had to evolve too. It's exciting, because it means we are constantly looking for new ways to push boundaries, and nothing is off the table anymore.
"Global strategies rolled out internationally, for example, don't necessarily resonate with local consumers. So we spend a lot of time looking at how we can increase local relevance, engagement and social buzz in our brands."
But she says there are important physical elements unique to the luxury industry that the online world cannot yet supersede.
Cosmetics is competitive because from the outside it looks super glamorous so everyone wants to work there. But once you get inside, you realise it's only about 10 per cent glamour and 90 per cent really crazy, hard work
"You can't beat walking the aisles of a Sephora store, swatching a new lip gloss and discovering your perfect shade. Or trying a dozen different perfumes and finally finding the one that's the exact scent you want. No matter how advanced technology becomes, I don't think it can ever 100 per cent replace that in-store experience."
Along with a make up collection bigger than most of her friends' combined, Tuffy says she has gained invaluable experience and understanding of what is vital to success: "Be authentic – whether it's how you present yourself, how you work with other people or how you protect your brand.
"Don't expect you'll get your dream job first time round. Be humble and thankful for each experience – you never know who you'll meet or where it'll lead."
---
Nagham Akileh
Bachelor of Computer Science (Software Development), 2005 UOWD
Master of Strategic Marketing, 2008 UOWD
Phoebe Greenacre
Bachelor of Commerce (International Business), 2005
Erin Tuffy
Bachelor of Commerce (Marketing), 2001
Jessica Sparks
Certificate in Languages, 2013
Bachelor of Journalism / Bachelor of Laws, 2016