Bernie Goldie spoke to the UOW graduates taking on the world as global entrepreneurs.
---
From clubbies to capital strategists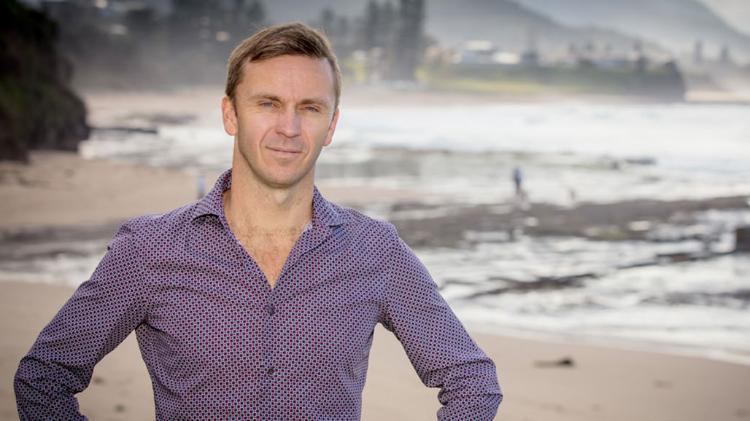 TIM BERRY
From humble beginnings in 2006 as a start-up business, Tim Berry's company progression to the world stage has been swift and successful.
As co-founder of Tibra Capital, Berry was initially responsible for the strategic direction of the company which grew very quickly from 17 people to a peak head count of more than 250. In 2016 Tibra posted a $79 million net profit from $189 million revenue.
Tibra Capital is a quantitative research and investment group that uses its shareholders' capital across a broad range of investment strategies. Its mission is to facilitate liquidity, price fairness and efficient allocation of capital in financial markets, leading to growth in its investors' wealth.
As Tibra transitioned from its start-up origins and operational style, Berry was formally appointed global managing director in 2012, and since then he has driven the roll-out of the corporate governance framework inside the organisation.
"Having worked both at board level and CEO level, I know not only the governance theory but also first-hand the challenges of trying to implement an effective corporate governance framework throughout a multi-national organisation," he says.
"This includes the establishment of corporate governance statements, strategy frameworks and risk framework, as well as audit oversight. I also have experience in negotiating with banks on the establishment of multi-billion dollar credit lines."
Berry is now retired from day-to-day work, however he remains active on some boards, primarily as a director at Tibra Capital.
In 2014, Berry was invited to attend the address by Mr Xi Jinping, President of the People's Republic of China, to MPs and senators at Parliament House.
In recent years, Berry has promoted strong bonds between education and industry in the Illawarra through liaison with UOW both via Tibra and in an individual capacity. He has worked with the University to provide guidance in relation to course content particularly with the development of the Quantitative & Computational Trading Major in the Bachelor of Mathematics & Finance degree, as well as Tibra offering scholarships and summer internship opportunities for high-achieving students.
Building on a strong history of employing UOW graduates, the company now provides undergraduate work-integrated learning scholarships worth $15,000 and corporate scholarships to the value of $7000 for UOW students enrolled in mathematics or computer science degrees, as well as a number of prizes for academic performance in individual subjects.
Berry lauds his own time at UOW saying his degree, which was innovative for its time, really helped set him on his career path.
Berry has established a CEO network in the region and now chairs its bi-monthly meetings. The Wollongong CEO Network is primarily a peer support network for CEOs of eight of the larger businesses based in Wollongong.
"We assist each other in dealing with some of the challenges facing any CEO in addition to challenges leading a business headquartered in a regional setting," Berry said.
Berry helps with the iAccelerate business incubator program at UOW which he believes is a great way of "giving back to the University and assisting in an entrepreneurial culture to grow in the region". He also supports other entrepreneurial programs such as Hackagong and UOW Pitch.
And Berry's footprint extends beyond his business acumen. He, along with his wife and two daughters, have established an award winning eco-retreat in Coledale that has featured in a number of high-profile publications and television programs. The resort is dedicated to the promotion of the flora and fauna of the Illawarra Escarpment, and has won environmental awards at state and national level.
"We offer the public a number of educational tours with published experts who specialise in Wollongong's native trees and we also host industry workshops on advanced rainforest species," he says.
Berry has also been involved in promoting Illawarra community-based arts initiatives through Tibra Capital Foundation.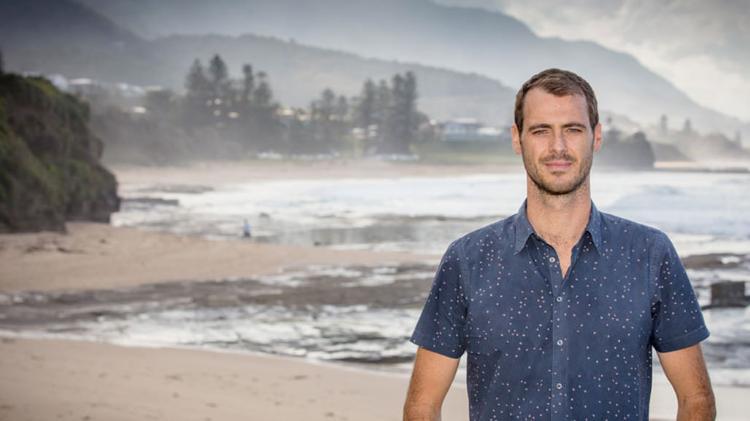 CHRISTIAN KING
As a teenager, Christian King's career appeared to be set for take off as a pilot but a blossoming interest in the financial markets took him in a completely new direction.
"I had a strong interest in flying and got my pilot's licence at 18," says King who eventually took up the reins as co-founder and director of Tibra Capital.
King was strong in mathematics and through a broad general interest in the financial markets led him to co-found Tibra Capital.
"I am passionate about developing investment strategies and competing with the best firms in the world. The outcome is generating strong returns and contributing to liquidity and price fairness in financial markets."
King's role at Tibra is not solely focused on trading as he is also heavily involved in strategic direction and management.
He is currently head of global market-making and was previously head of European operations managing a team of more than 100 based in London and Amsterdam. Tibra Capital is now a global firm with headquarters in Wollongong and Sydney and offices in Hong Kong, London, and Dubai.
Although he and Tim did not go to UOW together they have shared a common friendship through the same surf club in Wollongong.
And like Berry, King is passionate about "giving back" to UOW as much as possible ensuring Tibra offers scholarships and summer internship opportunities for high-achieving students.
"Tim and I are very keen to help see an entrepreneurial culture grow in the Illawarra region."
"We are both proud of our UOW heritage and the students we take on from UOW certainly match the best from any other university in the world," he says.
"One tip for the students of today I believe is for them to work an element of computer programming into their education. For a career in financial markets it's becoming a necessity," King says.
For those considering starting a business, King's advice is to choose something "you are good at, have experience in and are passionate about".
"And don't go at it alone. Choose partners you trust, share your vision and have different skills than your own."
King, 36, and happily ensconced in Austinmer with his wife and three children, has now been with Tibra for 15 years.
"There's no doubt it's a demanding sort of job. When I am not working or spending time with my family I am often surfing out at Austinmer beach or riding my road bike."
---
Using augmented reality to save lives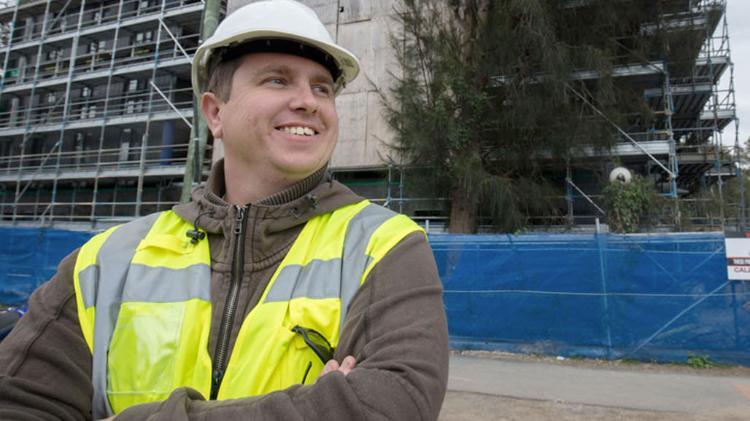 ADAM POOLE
Adam Poole has drawn on his entrepreneurial skills to develop an app which is helping to prevent deaths and injuries on construction sites and other workplaces around the world.
In 2013 the then postgraduate student and health and safety advisor had the idea to make available thousands of pages of safety information for users simply by having them hold up a smartphone.
Poole from Coniston in Wollongong is the founder and CEO of the Safety Compass app. This tool uses augmented reality technology, which takes a live or real-world environment and enhances it with computer-generated elements such as sound, graphics or, in this case, linking thousands of pages of health and safety documentation to GPS map data.
"Every manufacturing site or industrial or construction workplace has a massive pile of paperwork that documents all the safety hazards and precautions needed for that workplace," Poole says.
"But that takes hours to go through and not everyone understands what they are reading. The smartphone app gives them instant access to relevant health and safety information in their immediate work area."
Safety Compass as a product has been used all over the world, from oil fields in southern Iraq to offshore wind farms in Denmark and all over Australia.
Poole initially took his concept for a health and safety app to the first UOW Pitch 2013 competition, where he won the Postgraduate Student category. The UOW Pitch competition is designed to build on the success of the University's iAccelerate program and further promote student and staff involvement in entrepreneurialism and the commercialisation of ideas, inventions and research outcomes at UOW.
He said participating in and winning UOW Pitch 2013 helped him shape his idea and provided invaluable advice. Poole has since given back to UOW by being a judge on subsequent UOW Pitch competitions.
Poole was also an iAccelerate business incubator resident at UOW's Innovation Campus. It provides start-up companies with premises and professional services support, a robust educational program, formalised business acceleration monitoring and mentoring in finance and accounting, marketing and media, intellectual property and legal issues and human resources.
In February 2017, The Safety Compass announced a partnership with Intellect SEEC, the insurance software division of Intellect Design Arena Ltd, a digital financial technology product provider. The Safety Compass is also collaborating with UOW's SMART Infrastructure Facility team on the 'Smart & Safe Campus'.
Poole's CV includes recent roles as a safety consultant with Australian Standards and a work health and safety consultant for Sydney Water.
He is a specialist in complex high-risk contractor safety management and the go to person for advice on the WHS requirements of a broad range of proposed contracts.
His early career included working as NSW and ACT Safety Adviser for Randstad (2008-10) a multinational human resource consulting firm.
---
Straddling Silicon Valley and the South Coast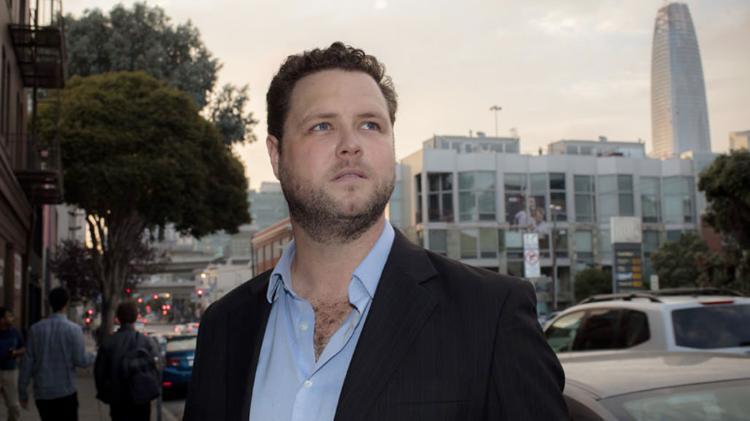 GEOFF MCQUEEN
One of the drawbacks of a global career is being part of the rat race, missing the beauty of your home town. Not so for many of Accelo's employees. They get the perks of working for a global business with the lifestyle you can only have living and working in Wollongong.
It's thanks to Accelo founder Geoff McQueen's commitment to the city that so many software engineers can find local work – and soon more may join their ranks.
McQueen founded Accelo, previously known as AffinityLive, in 2009 in the Illawarra. But before long, he realised the cloud-based small business management software company needed to be where the action was in San Francisco.
"I realised from a sales, marketing and support perspective, we needed to be closer to our biggest target market," McQueen says.
"The bottom line is, the US as a market is 20 times larger than Australia. If we wanted to have a big company, we had to have a presence there. We needed to get on the ground fairly early in our lives so that we wouldn't continually be outsiders.
"It was also the aspect that, building a company like ours where customers pay every single month on a subscription, does require capital upfront to build the product and acquire those clients. Silicon Valley, being the centre of venture capital and the centre of the tech industry globally, was a pretty obvious choice when it came to getting close to our biggest market in the United States."
But instead of leaving Wollongong behind, McQueen combined the energy and influence of Silicon Valley with the lifestyle of Wollongong where Accelo has a base of engineers working – many of whom are UOW graduates.
"Being based in San Francisco, and connected to the machine that is Silicon Valley, I'm very conscious of what the limiting factors are for other businesses that are there," he says. "Technology is one of those industries that is completely and utterly tied back to the energy, the talent, the drive and the creativity of its people. I certainly feel that being based here, with an engineering team in Wollongong.
"[It also provides the Wollongong team] an opportunity to live somewhere beautiful, walk to the office, be able to have fun with their lives and not be in a rat race but contribute and be part of something that's globally significant."
McQueen is known as a serial entrepreneur, starting when he founded Wollongong IT business Internetrix in 2000. He went on to co-found Omnidrive – a consumer web storage business – in 2005. In 2012, McQueen sold Internetrix which provided a range of services to corporate and government clients.
The journey to success on the world stage was not without bumps in the road. While his Accelo subscriber base was growing at a healthy rate, it was hard to raise investment capital in 2011. So hard that at one stage, he was just three days from insolvency.
"A lot of investors at home told me I was nuts," he says. "I kept being told the reason a do-it-all-business-management software for small business didn't exist was it was just too hard."
Running out of alternatives, McQueen sent a short email to a number of clients who had expressed an interest in investing in the company, giving them a 24 hour deadline to get on board. It worked. A handful of clients wired money within hours, followed by a long overdue invoice. It sustained the company over the next few months before McQueen closed a series of key deals and took the business to the next stage.
The Accelo team has now grown to 60 people with the majority working in Wollongong. The company has also secured $11 million in venture capital earlier this year – much of which will be invested in staff in the Illawarra end of the operation.
---
Keeping his bags packed for success

CARMELO SAN GIL
Carmelo San Gil's colleagues describe him as a "serial entrepreneur" which appears an apt description upon viewing his diversified career path.
While his original career started as an engineering trainee at the Port Kembla steelworks and in the Illawarra coal mines, his professional journey has seen him work in multiple industries including mining, engineering, construction, industrial automation, IT and telecommunications.
When he was a university student, the then head of engineering, Professor Bill Upfold, told San Gil's class that within 10 years, 90 per cent of students would have left engineering for some sort of management role.
"He was right," San Gil says.
"I have had the chance to work with very large companies such as Hewlett Packard, Optus and Alcatel but also been involved in establishing a number of companies in Australia."
He has held senior positions with BuildingIQ (which helps building owners and operators worldwide lower energy use) and BlueScope Buildings (which is the largest manufacturer of engineered building solutions in the world).
Pinpointing his biggest achievement in terms of sheer scale, San Gil refers to his development and implementation of Optus World, the first franchised telecommunications store in Australia.
When it comes to his geographical outreach, San Gil highlighted his position as CEO for Madge Networks for the Asia Pacific where his responsibility extended from Japan to New Zealand.
"My suitcase was never fully unpacked," he quips.
In recent times, San Gil has been more interested in assisting organisations establish or reorganise themselves in Australia.
"We recently completed a global partnership agreement with a major global software company based in the New York area. The introduction came via my connection with a former colleague and UOW graduate at that company," San Gil says.
---
Tim Berry
Bachelor of Mathematics and Finance, 2000
Christian King
Bachelor of Commerce (Finance & Economics), 2002
Adam Poole
Master of Science (Occupational Health & Safety), 2014
Geoff McQueen
Master of Business Administration, 2009
Carmelo San Gil
Bachelor of Engineering (Mining), 1981