"It is important to give back to the University; to help our graduates get good jobs, apply what they've learned and give them the opportunity to take it to the next level."
---
As Executive Director at JPMorgan Chase, Peter Ivaneza is most certainly at the top of his game – it is the fulfilment of a lifelong aspiration.
"It was a childhood dream of mine to be in New York and work for a Wall Street firm," he recalls. "Working at JPMorgan's world headquarters is the greatest thrill; I love the firm, enjoy the people, and doing what you enjoy puts you in a position where it no longer feels like work."
Ivaneza is a seasoned business leader with expertise in finance, encompassing financial planning and analysis, activity-based costing, expense reduction and measurement, and investment analysis. His stellar career began at American Express, initially through a work experience placement during his UOW Bachelor of Commerce studies: an Accounting 101 classmate, already working in their Australian head office in North Ryde, provided a foot in the door.
"American Express allowed me to do voluntary work experience for two weeks – zero pay but that was my window," he recalls. "I managed to impress them, and they allowed me to come back during my university holidays over the next five years. When I graduated, due to that exposure, securing a permanent role was a foregone conclusion."
Gaining full-time employment with the company, he set his sights on American Express' headquarters in New York's World Financial Centre – the global epicentre of the financial services industry. Visiting headquarters while travelling soon after graduation, he ended up attending a number of interviews and landed a New York-based role with the company – though the opportunity was dashed by an issue with his visa which required him to return to the Sydney office. However, 18 months later, he received a call with an offer; the role was a perfect fit, and within two weeks on 1 November 1999 he had moved to New York.
00:01
Hi my name is Peter Ivaneza I work for
00:05
JPMorgan Chase and I work in finance it
00:08
was always a childhood dream of mine
00:09
wanting to be here in New York and to
00:12
work for a Wall Street firm I've had the
00:15
real luxury and the benefit of working
00:17
for three fantastic organizations coming
00:21
into work you're JP Morgan is like for
00:23
me the greatest thrill I love what I do
00:26
I enjoy the people they're fantastic and
00:29
just doing what you really enjoy really
00:33
put you in a position where it kind of
00:34
doesn't become work there are many
00:38
things to love about New York the energy
00:40
the vibrant sort of atmosphere all the
00:44
Great Wall Street firms are here we have
00:47
the Arts there's the publishing industry
00:49
there's media there's television is the
00:52
movie is it is all of that and the
00:55
people are fantastic you know once you
00:58
kind of become a local as they say here
01:00
you know they really sort of embrace you
01:03
with open arms and and that's what this
01:06
country has done for me they've really
01:07
allowed me to kind of live the American
01:09
dream and I am living that and I'm very
01:11
fortunate and lucky I've had the real
01:13
great pleasure of working with some
01:14
wonderful people they are mentors
01:16
they've become very deep friends I've
01:18
had the opportunity to really learn from
01:20
their experiences mentorship is
01:23
important and I think people want to you
01:26
know sort of pay forward their knowledge
01:28
and experiences to those people you know
01:31
that are interested in learning from
01:34
some of the guidance that I like to to
01:37
give to you know the next generation of
01:39
graduates coming through is just to
01:42
continue to persevere demonstrate
01:44
fortitude be positive and more
01:47
importantly you need to believe in your
01:48
dreams and don't let anyone tell you
01:50
that you cannot achieve them and there's
01:53
nothing better than actually building
01:54
real life work experience starting from
01:57
the bottom learning not only what it is
02:01
that you need to do but also knowing and
02:03
meeting all these different people and
02:05
what it is that they do and building
02:07
relationships you know someone said to
02:09
me many years ago relationships are your
02:10
next job I'd like to do you know
02:15
whatever I can to you know help create a
02:18
path that I talk that other people can
02:21
follow if that's what they want to do
02:23
and to see more and more people you know
02:26
from back home in Wollongong you know
02:28
realizing this dream if it's this if
02:31
they want to realize it because I really
02:33
feel that it's important that we we try
02:35
and give back to the University and help
02:38
our grads you know get good jobs and
02:40
given the opportunity to to really sort
02:42
of take it to the next level and and
02:44
just apply what it is that they're
02:46
learning and more importantly approach
02:49
the next chapter in their life with like
Ivaneza was to spend 12 years with American Express, culminating in his role as Director, Finance, before joining global financial services firm Morgan Stanley in 2006. He spent eight years as Executive Director, Global Wealth Management, before taking on his current role with JPMorgan in 2014. Loyal by nature, he believes that his relatively long tenure with each company has served him well.
"I believe when you choose to stay with a firm, you learn about the organisation's core values and can therefore deliver results in the best possible way."
He has now been in New York for 16 years and still relishes its energy, vibrant atmosphere, and the dream-come-true opportunity to work in the heart of Wall Street. Although nearby Connecticut is now home for Ivaneza, his lovely wife, and their two wonderful sons, Wollongong still holds a special place in his heart. He remains a passionate St George-Illawarra Dragons fan and follows their progress with fervour.
"I was born and raised in Coniston," he says. "I grew up at the top of the hill, right next to the Coniston Pub – it doesn't get much more grounded than that. I'm very proud of where I come from, and that will always be home."
Ivaneza believes that internships can mean all the difference in the early stages of a career – and his own experience with American Express makes him living proof.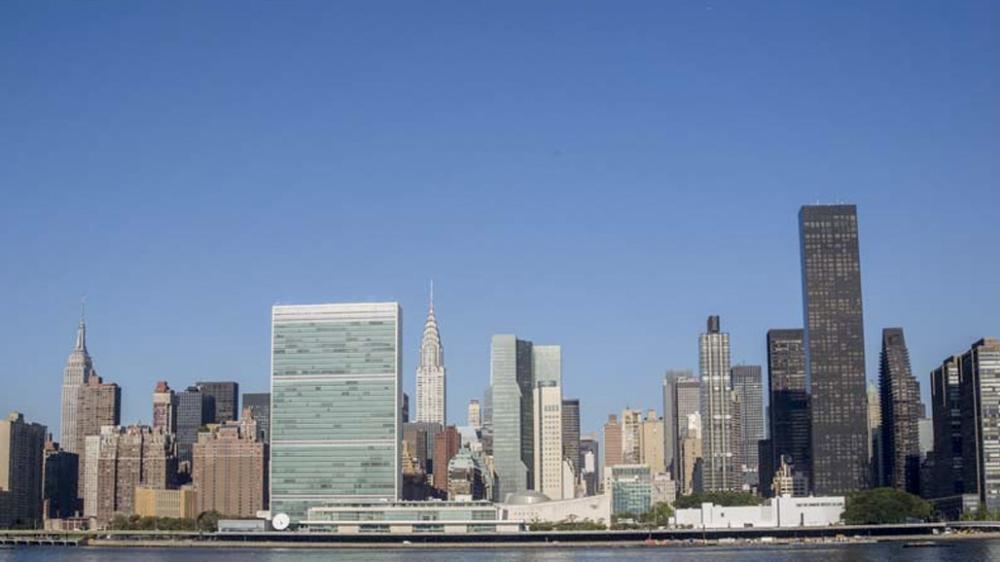 "I feel strongly about this – it is pivotal for graduates coming through to differentiate themselves," he says. "There's nothing better than building real-life work experience: starting from the bottom, developing core skills, meeting different people, learning what they do, and building relationships. Someone said to me many years ago that relationships are the path to your next job."
He maintains a strong connection with UOW and hopes to be able to create a pathway to inspire the next generation of alumni to put their hearts and minds into achieving their dreams.
"It is important to give back to the University; to help our graduates get good jobs, apply what they've learned and give them the opportunity to take it to the next level."
The Wall Street game isn't for the fainthearted. Despite being told by many that he wouldn't make it there, Ivaneza has survived and thrived, ably weathering the storm of the Global Financial Crisis when many other senior executives and their companies went under. He also experienced the September 11 attacks; he lived a block away from the World Trade Centre on that tragic day, losing all of his possessions and being displaced for five weeks, yet he refused to give up on his dream. He believes that fortitude is the foundation of his success.
"I don't believe in a grey area; if you stay focused and fully engaged, you get the maximum out of it," he says. "It's great to have foresight and vision – we all need that – but if you focus on delivering in the present, it makes a world of difference: you drive results and get runs on the board."
He says that a sage piece of advice, handed down to him at age 18 by a more experienced colleague on the brink of retirement, has always stuck with him.
"She said to me: 'Peter, the higher you are, the thinner the air, the easier you fall'", he recalls. "If you keep your feet on the ground, you can control your own destiny and direction. You can accomplish a lot in life by staying humble and focused."
The last piece of advice he received from a school colleague before his journey began was to "dream big – do not follow the common path. Go where there is no path and leave a trail."
---
Peter Ivaneza
Bachelor of Commerce (Accountancy and Marketing), UOW 1996