Though it is easy to see branding as being about logos, typefaces and taglines, in reality these elements are part of a much bigger picture.
---
The most successful and iconic brands elicit an emotional response to inspire consumer behavioral change – not a push, but a pull. It is fundamentally about nurturing a relationship; the audience identifies with the brand, and it becomes deeply entrenched in their goals and aspirations, their habits and routines. They engage with the brand without thinking, and – crucially – influence others to do the same.
So in a global market where consumers are exposed to as many as 5000 advertising messages and countless social media posts daily, what helps a brand achieve cut-through and gives it credibility, longevity and influence?
Professor Charles Areni, Executive Dean in the Faculty of Business at the University of Wollongong, says that a consistent brand identity across all platforms – whether in a television commercial, magazine, billboard or online – is a fundamental strategic lever for a company's growth.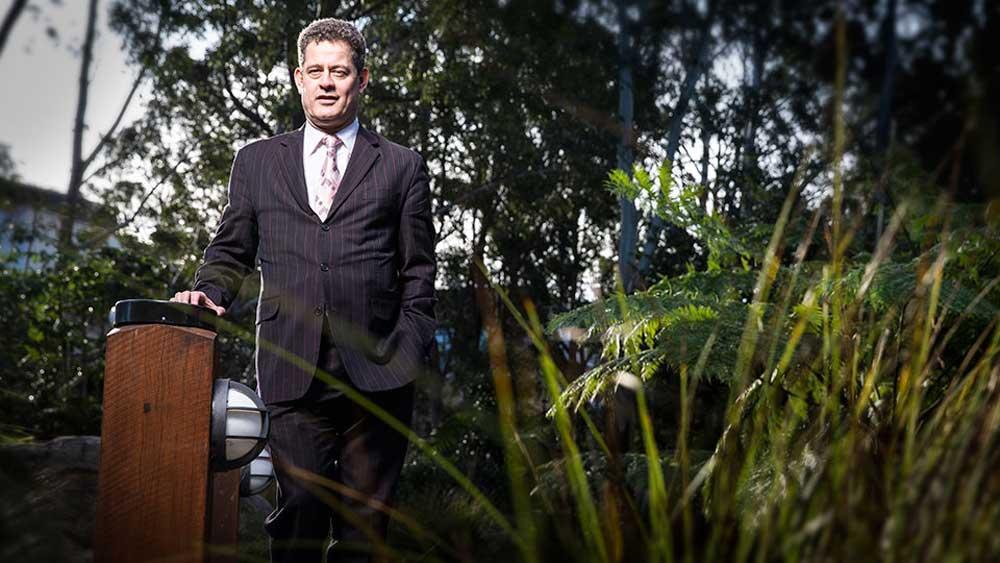 "At the end of the day, your identity is how your brand behaves in the market place," he says. "We now live in a world where global brands even transcend cultural meanings. Consumers don't have a lot of time to devote to making choices in the market place; brands are psychological shortcuts."
This notion of psychological capital, of deeply positive and personal association, underpins the success of some of the world's most influential brands. Professor Areni says good brands become renowned for delivering on their promise, and therefore elicit trust. Global tech giant Google is a prime example.
"If the world is making driverless cars, people are happy to turn to Google because they're trusted," he says. "Without the Google brand, the whole enterprise would be a risky proposition."
As Head of Market Insights for Google, Australia and New Zealand, Cassandra Lewis says that relevance, user-centredness and innovative thinking are at the core of building and maintaining this confidence in the Google brand.
"We know our products have an impact on billions of users, and we believe we have a responsibility to make their lives better," says Lewis. "We put our users first. The more useful and relevant we can be, the more people will use and trust our services."
It is no accident that the Google brand is so indisputably embedded in our collective lives; having elegantly solved one of the world's vastest challenges – universal, easy access to timely and relevant information – has afforded the company the opportunity to push innovation boundaries.
"At Google, we don't want to do the things our users are asking every company for; we want to create things they need but couldn't even imagine were possible," Lewis says.
Lewis is passionate about developing brand growth strategies grounded in a thorough understanding of the consumer. Before joining Google in early 2014, she spent nine years with Procter & Gamble in both Sydney and Singapore, working to maintain and build upon the influence of world-leading brands including Gillette, Head & Shoulders and Olay.
To survive and thrive in a world where consumer hearts and minds are pulled in so many directions, a strong and consistent brand identity is paramount. As UK-based Group Brand Manager for Fragrance and Skincare at Chanel, Renae Ferraro knows this all too well.
"My experience in luxury branding has consistently shown that brand identity is central to everything you do," says Ferraro. "This does not evolve; what does evolve is the way you communicate and engage, the interaction, and the messaging, which is very specific to the client."
Ferraro, who worked with David Jones and Keune Haircosmetics before joining Chanel in 2013, says you need to firstly gain a deep understanding of who your target audience is, their values, and how they consume or use your product before you can begin to create brand values and messages that will best resonate with them.
"It's important to ensure the client understands who you are – your brand personality – and what you stand for – the brand values," she says. "By having a strong brand identity, this messaging should be very clear. It's important to have this clarity in a cluttered world where the client is constantly bombarded by millions of messages."
As one of the world's most prestigious and aspirational luxury brands, Chanel's trademark personality is at the heart of the consumer experience, and underpins its ability to influence lifestyle choices and even become part of an individual's identity.
"It's consistency of image, of brand tone of voice, brand experience – from store to store, to country to country," explains Ferraro. "When you have a strong brand, you need to own that territory; you need to showcase who you are and what you stand for, and then you need to consistently deliver that message to the client."
Ferraro says that the current digital landscape provides new and varied opportunities to communicate brand identity and build loyalty, as part of a cohesive 'through the line' strategy. When targeting millennials, Instagram is a crucial part of Chanel's communications strategy.
"The true power of Instagram lies in key influencers who are already in tune with prospective audiences. By utilising influencers, brands can communicate content in a way that is authentic, meaningful and genuine."
Fashion stylist, blogger and makeover expert Donny Galella understands the power of influencers to build brands. An international figure in the fashion world, he has dressed celebrities from Sir Richard Branson and Kelly Rowland to Sophia Loren, Jennifer Hawkins and Dannii Minogue.
"If I feel the brand fits, I'll dress the celebrity," Galella says.
It's a process of symbiotic benefit: the brand builds equity, credibility, and inroads into new markets; the celebrity or influencer's own image is enhanced by association. But the influencer needs to be judiciously selected and the partnership carefully managed if brands are to avoid the potential pitfalls of not being fully in control of the message, and Galella says that consumers can easily be misled.
"It is buyer-beware – there are so many people in the social media world, and so many fakes who borrow lots of followers," he warns.
Having built a reputation as a milliner to the stars before expanding into fashion styling and makeovers, Galella has personal experience with creating and repositioning his own brand. He admits that it was tricky rebranding himself in a way that the media would see him as more than a hat designer, and chooses his opportunities carefully and consciously.
"Every opportunity that comes to me, I sit down with the team and we decide if it's the right way to go with our brand," he explains.
And in the age of social media, personal brand is no longer solely the realm of celebrities: now everyone has the opportunity to shape their own brand, whether presenting a managed self-image to Facebook friends or a curated professional persona to potential employers or clients through LinkedIn.
Closer to home, fitness entrepreneur Angela Saville is harnessing the benefits of a strong brand identity to transform the health of the Illawarra community, and build a robust business. Saville launched Savvy Fitness ten years ago; today, it is the region's most recognisable outdoor health and fitness service.
"The whole outdoor fitness movement has impacted the region's health in such a significant way, because it's visual; it's in people's faces and they're realising how easy and accessible it is to be active," she says.
The notion of teamwork and playfulness is a key component of the brand, and these values infuse everything, from the behavior of Savvy's staff to the brand's communications across multiple platforms – including Saville's go-to channels, Instagram and Facebook. Savvy has also beautifully harnessed the basic human desire for belonging to create a strong visual presence across the region and bring the brand to life.
"One of our biggest strategies was creating a team-like environment, where people felt that sense of belonging simply by wearing team uniforms. Because we don't have walls, people are seeing the brand in action all the time – as they're driving or walking past."
Affectionately dubbed the "blue army", staff members and class participants proudly don the Savvy uniform, effectively making them walking, running and jumping billboards to pique the interest of passers-by and influence them to become part of the movement. And through initiatives like 'Savvy Goes Global', where members upload photos of themselves in their Savvy singlets to social media from wherever they are in the world, the exposure constantly multiplies.
"Members are loyal to the brand; they take that pride in wearing the brand wherever they are," Saville explains. "It's something that comes by being authentic and trusted, and you can't take it for granted – it's so valuable, because it promotes word of mouth and it gives you so much more reach than you think is possible, or that you could probably have had otherwise.
"You've got to work really hard on getting it if it's not there, through delivering on promises; it's not easily come by."
---
Professor Charles Areni
Doctor of Philosophy (Marketing), University of Florida 1991
Renae Ferraro
Bachelor of Communication and Media Studies and Bachelor of Commerce (Marketing), UOW 2007
Donny Galella
Bachelor of Commerce (Management & Marketing), UOW 2000
Cassandra Lewis
Bachelor of Commerce (International Business and Marketing), UOW 2004
Angela Saville
Bachelor of Education (Physical & Health Education), UOW 2000