Universities are significant institutions central to the nation's social and economic development. They achieve this in two major ways. First, by training highly skilled individuals. Second, by creating new knowledge and novel technologies. Both these outputs shape national competitiveness and contribute to our distinctive identity.
---
Most research-led universities localise their engagement to regions and their communities. The expectations placed on modern universities in times of economic and industrial transformation are powerful as stakeholders look for direction and certainty. Academics in these universities continue to focus on national and international professional groups. But now they have a third role in promoting the regional economy as well as their cultural and social institutions.
In 2002 Lord Dearing highlighted the need for universities to be "giants in their regions" in order to boost the vitality of local economies. He famously suggested that:
"Just as castles provided the source of strength for medieval towns, and factories provided prosperity in the industrial age, universities are the source of strength in the knowledge-based economy of the twenty-first century."
Over the past year we have refreshed the University's strategic plan and placed a spotlight on the links to all our communities. This highlights our role in the creation of opportunities, and of new industries and new jobs.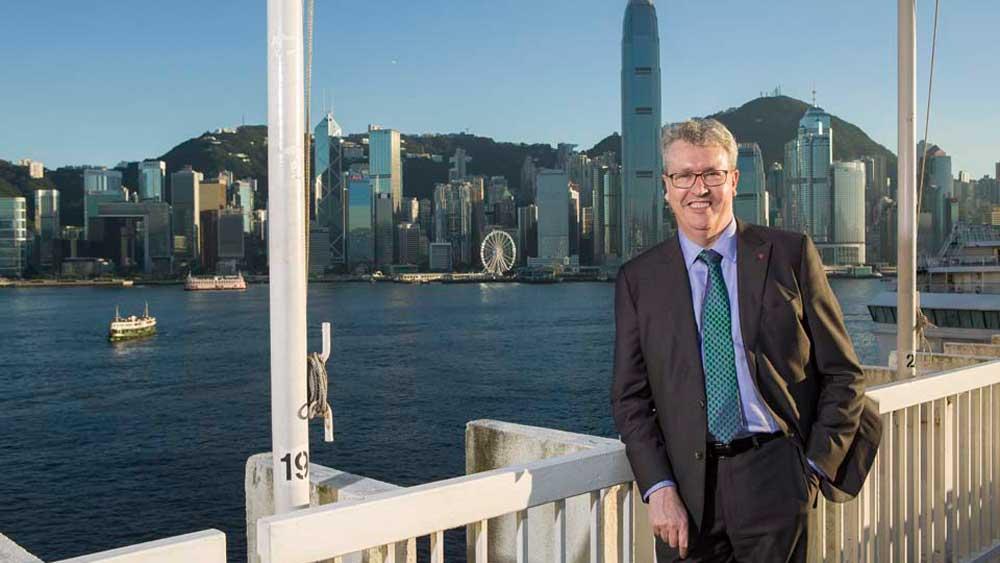 Following the development of this plan, we have begun investing in a number of 'game changers' for the University. We have made the decision to develop two new locations: Hong Kong and Liverpool, NSW. In Hong Kong, after winning an international competition for the role, we have taken over the leadership in the running of the Community College of City University. Over the coming years, our aim is to relocate this entity and refresh its academic portfolio by introducing UOW's degrees directly into the Hong Kong market. In Liverpool, in response to local market demand, we are opening a new urban campus in January 2017. Our aim is to grow student numbers in one of Australia's fastest growing cities. Both these initiatives are designed to allow UOW to create a new horizon for growth by capitalising on the demand for our degrees.
In order to strengthen our research agenda we are investing in the Molecular and Life Sciences. We have begun work on a significant research centre in the health and science precinct of the main campus. At the heart of this facility will be a $7 million Titan Krios microscope. Research from this centre will transform our understanding of molecular processes. The centre is intended to create collaborative opportunities for research teams in NSW and beyond as we expand our research networks.
On the Innovation Campus we have opened iAccelerate – an incubator and business accelerator. Much of the capital for this building came from the NSW State Government's asset recycling fund associated with the long-term lease of Port Kembla. Over time this building will have about 280 entrepreneurs in more than 60 businesses. Some of these will grow and generate new opportunities for citizens in the Illawarra.
We are also thinking ahead and have begun formulating a clear vision for the Wollongong campus. Our Wollongong Campus Master Plan has been subject to wide-scale consultation. It is intended to outline our capital ambitions over the next two decades while maintaining the quality and beauty of the campus to 2036.
All these initiatives are designed to reinforce regional strategies and to create dynamic communities for the future.
Global growth will be driven by a new generation of entrepreneurs seeking to create job opportunities and to renew the ecosystem supporting emergent manufacturing and service industries. Our plan is simple. The University of Wollongong has committed to placing itself at the heart of this change process.