The global alumni community is a valuable network to tap into, and the Alumni Relations Team offers a range of events, opportunities and Chapters to help you make the most of it.
---
Why not join us in 2017 at an event in a city near you? Connections are powerful; you never know who you'll meet.
Australia
Wollongong
February saw Illawarra alumni gather at City Beach Function Centre in Wollongong. The event hosted a panel of alumni and wellbeing experts Angela Saville, Rebecca Gawthorne and Mark Donovan.
A black tie gala dinner was held in October at Innovation Campus to announce the University Fellowships (see below) and Alumni Award winners.
Sydney
The Australian Museum in Sydney welcomed alumni after hours in May for an exclusive tour of The Trailblazers: Australia's 50 Greatest Explorers. Prior to the tour, one of the explorers featured in the exhibition, Wollongong-born Jon Muir OAM (pictured below) spoke about his wildest adventures and life as the most experienced adventurer in Australian History.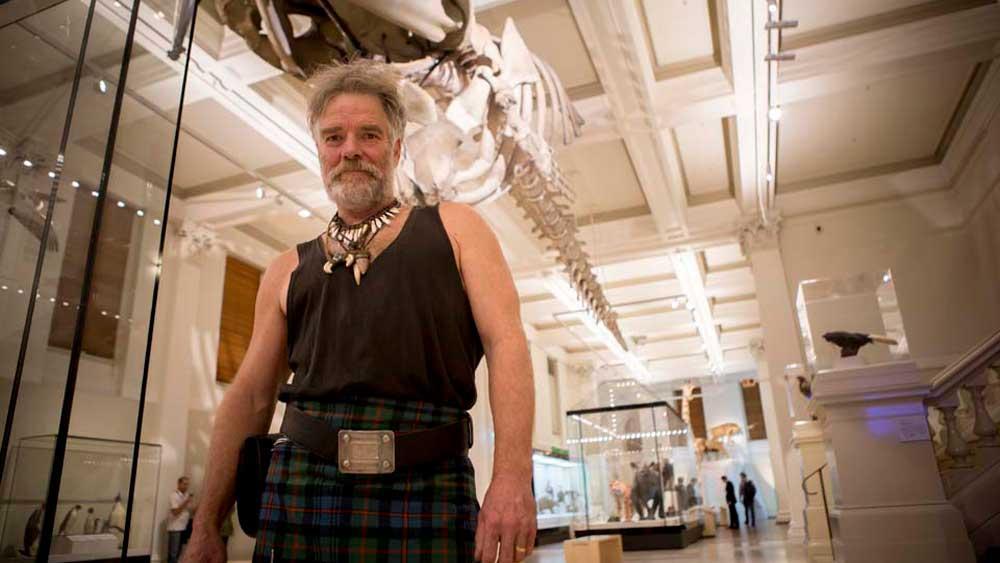 In April, Vice-Chancellor Professor Paul Wellings CBE and Dean of the School of Law, Professor Warwick Gullett, hosted a small group of law alumni at a dinner in Sydney to seek input, insights and comments on the strategic direction and goals of the UOW Law School as they refresh the LLB and seek to enhance graduate success in law and law-related fields.
A joint event was hosted by Advantage Wollongong and UOW at the Museum of Contemporary Art for Sydney-based alumni to learn how Wollongong city has grown and become a hub for business operations for a broad range of industries. Special guest speaker for the evening was SBS Presenter and UOW alumnus Ricardo Goncalves.
Melbourne
A business breakfast was held for alumni in Melbourne in August. Alumni enjoyed networking and hearing from leading economist and Deputy Vice-Chancellor (Global Strategy) Professor Alex Frino. The breakfast was hosted by Chancellor Jillian Broadbent AO and Vice-Chancellor Professor Paul Wellings CBE.
A roundtable dinner was held for a small group of alumni, hosted by Chancellor Jillian Broadbent AO, Vice-Chancellor Professor Paul Wellings CBE and Deputy Vice-Chancellor (Global Strategy) Professor Alex Frino. Alumni were invited to provide input, insights and comments on the future and how to develop stronger engagement with industry for student mobility, graduate recruitment, teaching, and research and development.
Melbourne Chapter
In November, the Chapter hosted an event where keynote speaker David Brookes spoke about social enterprise and impact investment in Australia.
Brisbane
This year we held our first alumni event in Brisbane at the Lock 'N' Load Bistro. It was a relaxed social evening, the first of more for alumni living in Queensland.
Graduation
This year, Wollongong Campus graduation ceremonies increased from twice to four times per year, doubling the excitement on campus. The Alumni Relations Team celebrated UOW's newest alumni on the Duckpond Lawn.
Honorary Chapter
The committed and dynamic Honorary Alumni Chapter continued their dedication throughout 2016, meeting several times to discuss their role in engaging and advancing the University. The annual Honorary Alumni Dinner was held on campus in May welcoming new Honorary Chapter Executives Dr Peter Robertson, David Vance and Lynn Woodley.
Campus Chapter
Throughout 2016 the Campus Chapter continued to donate their time to run the Alumni Bookshop: UOW Used Books in its two new Wollongong and Innovation Campus locations. All proceeds from sales fund student scholarships and prizes.
The United Arab Emirates
Graduation
The University of Wollongong in Dubai (UOWD) celebrated 350 more graduates and a milestone in its history by awarding the first-ever Doctorate from the Dubai campus during the 29th annual graduation ceremony.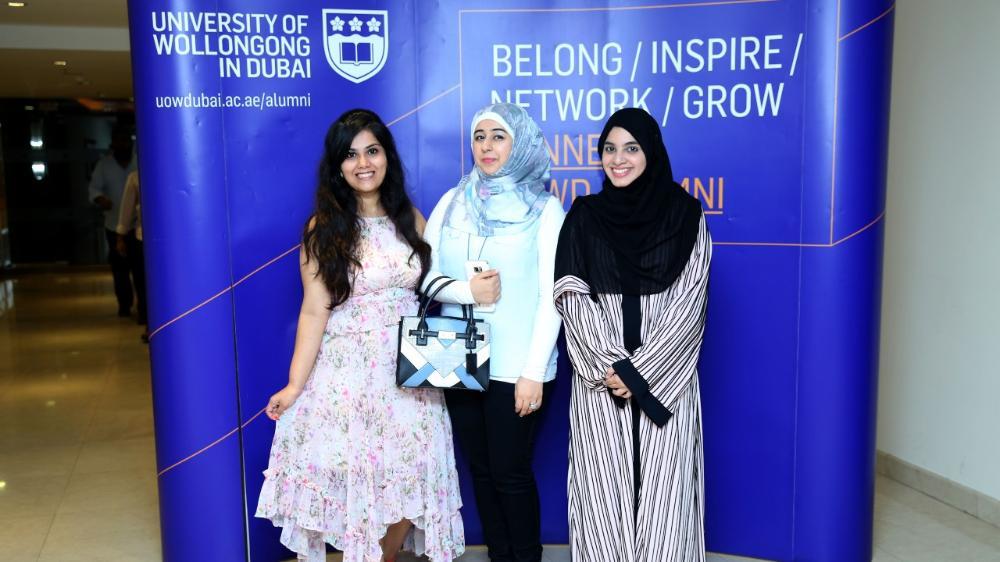 Alumni Iftar event
UOWD President Professor Mohamed Salem hosted its annual Alumni Iftar event, one of the biggest and most prestigious events of the year. Over 250 alumni and their guests enjoyed reconnecting with each other and their alma mater at Gloria Hotel in Dubai.
Networking and professional development events
A number of events were hosted by UOWD for alumni to polish their skills, including a Big Data Workshop and meeting alumni entrepreneurs to be inspired and to learn the power of connections.
Vice-Chancellor Reception
Early in November, UOWD invited alumni to an exclusive event hosted by the Vice-Chancellor, UOWD Board members and UOW Ambassador and Australian cricketing legend, Adam Gilchrist AM.