Across the globe UOW alumni continue to dissolve the boundaries of what's possible.
---
Across the globe UOW alumni continue to dissolve the boundaries of what's possible. Whether it is through science, education, business innovation or social change, we strive to recognise those that continue to meet the needs of an ever-changing world.
---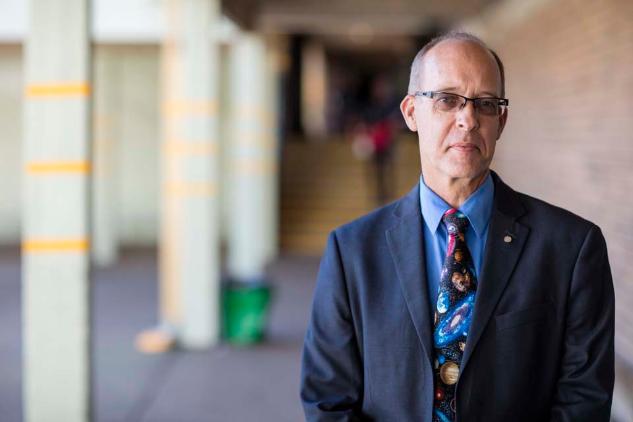 Dr Ken Sliburn
Alumni Award for Professional Excellence
Dr Ken Silburn is truly a global leader in the field of science education and continues to inspire the next generation to world-changing careers in science, technology, engineering and mathematics (STEM).
Ken founded the iSTEM program in 2012 which gives high school students across Sydney's South West and beyond a chance to meet like-minded peers and engage in activities not usually available in their schools: anything from robotics workshops, space labs, and tours of nuclear reactor facilities, to visits to universities and museums. iSTEM also runs an annual trip to the United States, where they experience a one-in-a-lifetime opportunity to take part in the Space Academy Program at the US Space and Rocket Center in Alabama.
Last year, the long-term significance and impact of his work was recognised with an honour of the highest order: the prestigious Prime Minister's Prize for Science for leadership and excellence in science teaching in secondary schools. This year, Ken was selected as one of 28 scientists and educators worldwide – and one of only six Australians, and six teachers overall – to participate in the NASA Spaceward Bound Program in India's Ladakh region.
"I am humbled to be nominated and to receive this award," he said. "It is an award that I share with so many others. I have been fortunate to attend a great university. The support that I received during my studies was tremendous. Having a doctorate in my profession has enabled me to continue to work with some amazing teams that are doing great things not just in Australia, but internationally."
---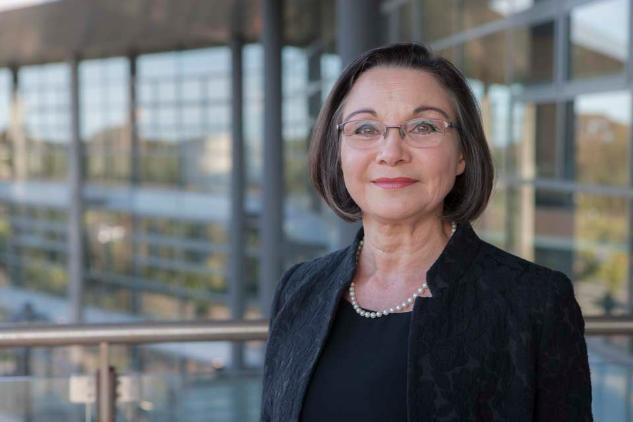 Kate Swaffer
Alumni Award for Social Impact
Kate Swaffer is a globally recognised advocate for people living with dementia, and a tireless champion of positive social change. She was recently named 2017 SA Australian of the Year. Having been diagnosed with a rare form of dementia in 2008, Kate has dedicated her life to improving services and outcomes for Australians living with the condition.
As co-founder of Dementia Alliance International, Kate has influenced policy at the highest levels, and campaigns for the basic human right to maintain control of the lives they lead. She is also Chair of the Alzheimer's Australia Dementia Advisory Group, and gives her time to countless other networks, committees and organisations.
Kate has harnessed the internet and social media to educate, inspire, and promote deep understanding. Through her website and blog, Kate influences policy discussion by sharing her experiences with a global audience of 60,000 people each month.
She is a shining example to the broader public that one's potential for achievement should not be judged by factors beyond their control.
"In my role as Chair and CEO of a global organisation which is exclusively for people with dementia, that perhaps is the greatest gift and also the toughest challenge I have ever faced, as we are all people living with increasing cognitive disabilities," she said.
"Whilst winning the Alumni Award for Social Impact is something I am very proud of, my greatest goals are still always to serve others and to be a nice person. It is however, incredibly humbling and a great honour to have been nominated and recognised by my University in this way. Thank you."
---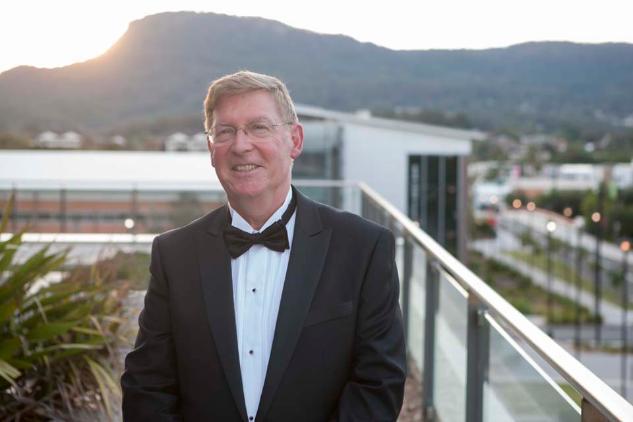 Professor Peter Quinn
Alumni Award for Research and Innovation
Professor Peter Quinn has made a remarkable contribution to our understanding and knowledge of the universe we live in. As a world-renowned astrophysicist, Peter has led outstanding research on the formation and evolution of galaxies.
His PhD thesis dissertation on dynamics of disc galaxy mergers was hailed as a major contribution to international astronomical research, and as a post-doctoral researcher, he discovered the Quinn-Goodman effect for angular momentum dependent galactic accretion.
After working with NASA on the Hubble Telescope, Peter led a research team in Australia to a major scientific breakthrough: the discovery of the hitherto unknown dark matter in the Milky Way Galaxy.
Peter is now at the helm of one of the most important space projects on the planet – building the Square Kilometre Array (SKA) radio telescope, the world's largest telescope; 10,000 times faster than any other radio telescope in existence. Thanks to Peter's incredible vision, astronomers will soon be able to probe back to the beginnings of the universe some 13.7 billion years ago.
"As an astrophysicist, I have always been driven by the big questions that confront us in trying to understand the Universe we live in, he said. "Finding answers to these questions requires designing and building expensive and challenging new telescopes and data systems. Doing challenging 'big picture' science also results in technological innovation, the growth of skills in our young people and opportunities for industry."
"I am most honoured to accept this award from the University as it recognises this intimate connection between research and innovation that is key to discovery."
---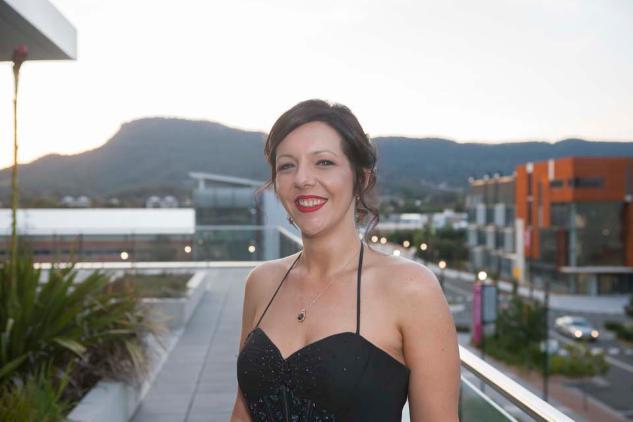 Larissa Robertson
Young Alumni Award
At just 28 years of age – little more than four years after graduating – Larissa Robertson had shown that she certainly didn't let age, fear, or inexperience stand in her way.
When the management and board of the ailing organisation she was working for spiralled into bankruptcy, Larissa saw an opportunity to build a new, stronger business from the ashes.
Larissa had never before run a business, but she had a plan, and the determination to put it in place. She raised a modest capital investment, purchasing liquidated assets and establishing her company, SCO Recruitment. She convinced a great many of the former company's clients to join her in the venture and was able to save the jobs of 180 of the 250 employees.
In little over a year – during which time she discovered she was pregnant, suffered the loss of both a multi-million-dollar client and her business partners, and gave birth to her son – she had taken SCO Recruitment from bankruptcy to the Smart50 list of Australia's fastest-growing small to medium enterprises.
Larissa's story is one of hard work, perseverance, and the ability to learn and adapt. She is a powerful example that ambition and success need not be at the expense of others, and of just what can be achieved through shared vision and passion.
"I love it. I love the freedom and choice to focus my effort on what I believe in. I love the challenges and I love breaking boundaries and changing social preconceptions of what is and what can be," she said.
"I am so honoured and excited to receive this award. Not only is it a great personal achievement, it also represents a major shift in our society towards achieving positive social change."
00:11
I very grateful to be back here tonight
00:16
mr. Van Daan very appreciative this
00:18
wonderful award that recognizes
00:20
basically a lifetime of careers worth
00:22
award that really began writing being a
00:25
sinus is a great privilege and then what
00:28
does a scientist achieve what are the
00:29
things aside as can achieve in their
00:30
career yes discoveries and we all make
00:33
discoveries some large some small but I
00:35
think some of the greatest things
00:36
scientists can do is to give back to the
00:39
people who made that possible to be a
00:40
scientist in the first place five years
00:42
ago there were no astronomy in Perth
00:43
aware those astronomers in Perth now we
00:46
have 150 astronomers and 50 PhD students
00:48
we're just recently been rated at the
00:50
top five centers of our kind in the
00:52
world so created a new center for
00:55
learning and discovery innovation and
00:57
the most satisfying thing clears to come
00:59
in in the morning and see all those
01:00
young people bouncing off the off the
01:01
floor off the walls and doing great
01:03
science so that's incredibly fulfilling
01:05
for me to give back and create to create
01:08
not only new knowledge but also to
01:09
create opportunity for young people and
01:11
to create those institutions which will
01:14
be long-term parts of Alaska some Kate's
01:17
offer i live in Adelaide that i'm doing
01:20
a PhD at the University of Wollongong
01:22
with a specific perspective of looking
01:25
at the lived experience of people living
01:28
with dementia through although it's not
01:30
a fee so I'm looking at my own data
01:32
which is an unusually difficult and
01:35
strange experience but it's the lived
01:37
experience of dementia that's really
01:39
important and I'm looking at the
01:41
validity of whose story it is I think
01:43
education plays a huge role in a whole
01:46
range of communities and issues so for
01:50
me to continue to study to continue with
01:54
not just continuing to do crosswords
01:57
like I used to do the capacity for
02:02
changing the pathways in my brain it's
02:04
now being proven that that's the right
02:06
pathway a new learning is important for
02:10
everybody Don Marissa Robertson and I'm
02:12
a managing director and founder of a
02:14
leader co which is a group of social
02:16
enterprises the key to being a
02:18
successful entrepreneur is not give up
02:20
no matter what there's always a way you
02:22
just have to find it no one's gone there
02:24
before there's always a solution it
02:27
might be very hard to find it might be
02:28
exhausting but never give up the
02:30
managing director running something like
02:32
a lytic oh our group is a saloon every
02:35
single day I have had to go through
02:36
numerous types of training personal
02:38
development business is numbers its
02:41
machines it's all of that but really its
02:43
people and trying to get the best out of
02:44
people and drive them you have to learn
02:47
every single day there's always some of
02:48
you so my best advice if you won't be an
02:51
entrepreneur is versus work out your
02:53
worst case scenario and make sure you
02:55
can accept it so ours has always been
02:57
our worst cases we go broke and end up
02:58
living at my mother-in-law's with my two
03:00
children and my husband in one room as
03:02
long as we can accept that then we can
03:04
go through and do anything so it's
03:06
absolutely amazing to be here to receive
03:08
an award tonight is the best award I
03:10
have one and I'm completely on it inside
Dr Ken Silburn was unable to attend the 2016 Fellowship and Alumni Awards Dinner to accept his award. Dr Silburn was honoured to receive the 2016 Alumni Award for Professional Excellence.
---
Dr Ken Silburn
Doctor of Education, UOW 2009
Kate Swaffer
Master of Science (Dementia Care), UOW 2014
Currently completing a Doctor of Philosophy, UOW
Professor Peter Quinn
Bachelor of Science (Physics) (Hons), UOW 1978
Larissa Robertson
Bachelor of Commerce (Accountancy), UOW 2004